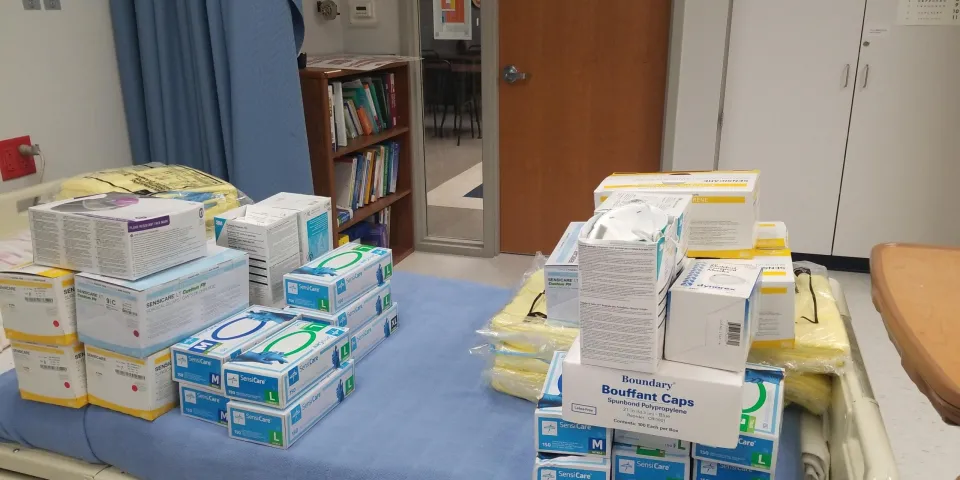 Herzing campuses across the country are supporting their local communities in any way they can throughout the coronavirus outbreak. Just a few days after Herzing-New Orleans donated medical supplies to a local fire department, the Madison and Kenosha campuses in Wisconsin followed suit. Regional President Dr. Jeff Hill, who heads both the Kenosha and Madison campuses, is arranging for each campus to donate medical supplies to local hospitals.
Hospitals, first responders and other healthcare providers across the country are facing a nationwide shortage of personal protective equipment (PPE) because of extremely high demand during the coronavirus crisis.
Herzing-Madison donated several boxes of medical gear and supplies, including face masks, gloves, gowns and bouffant caps, to Columbus Community Hospital and Mercyhealth. Herzing-Kenosha will make similar donations at Vista Health and Ascension this week.
"Helping our doctors, nurses, paramedics and others on the frontline of this crisis protect themselves from exposure is incredibly important as they continue to care for sick individuals," Dr. Hill said. "We're happy to be able to help and will continue to look for ways to support our communities throughout this pandemic."