Banner Image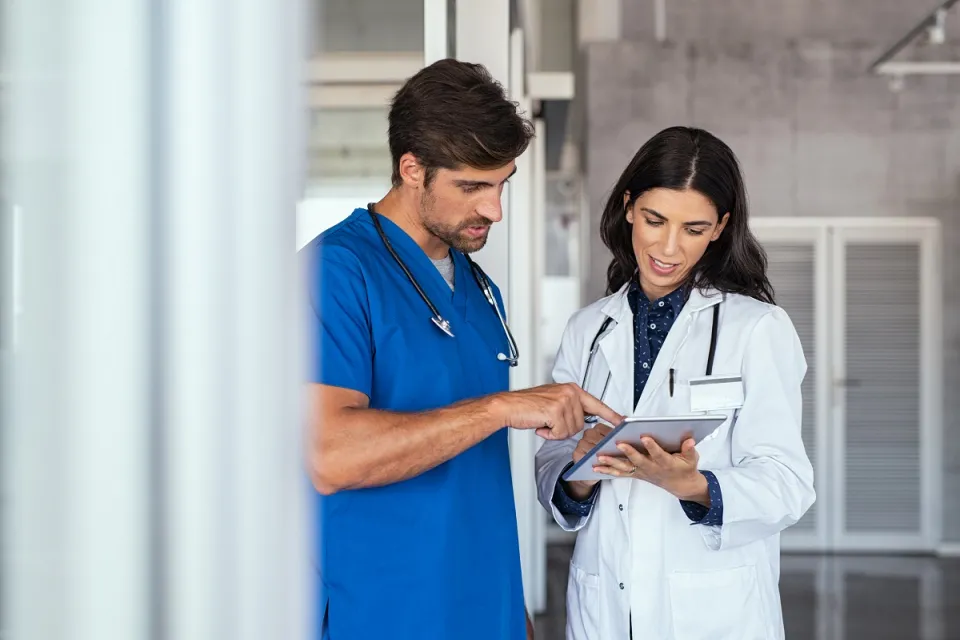 Today, nurses are more in demand than ever—and so are the nurse educators who train students. Because nurse educators can perform a variety of different job possibilities, they must have extensive knowledge and a unique combination of skills that can be applied in the classroom and on the clinic or hospital floor.
As a nurse educator, you may teach students in the classroom or you may work in a hospital providing advanced training to existing nurses. No matter which path you choose, it's important to have the following skills and competencies:
1. Communication
Nurse educators teach a variety of subjects that include complex medical and scientific terms and definitions. While teaching, they must be able to communicate this information clearly in a way students can easily understand. Nurse educators must also be able to respond to follow-up questions and general communication from students.
When managing a team, nurse educators must be able to set clear and effective performance goals for their team. They must provide clear descriptions of daily tasks and goals to help ensure the department runs smoothly.
2. Interpersonal skills
Nurse educators interact with a variety of groups daily: students, physicians and clinic staff, academic faculty, and even families. They must be able to work effectively with different personalities, be sensitive to different needs, and recognize when situations are going well or may lead to complications.
3. Professionalism
Due to the nature of healthcare, their practice may involve challenges and unexpected developments. That is why nurse educators must be able to work well in both high-pressure and relaxed environments, in classrooms and on the clinic floor. No matter the situation, they must carry themselves professionally and respectfully.
4. Leadership
Whether you work with students or experienced nurses, strong leadership abilities are essential for nurse educators. In the classroom or during clinicals, you must lead by example and offer guidance to students. As a department manager or hospital executive, you may be expected to direct teams and make sound administrative decisions, both of which require strong leadership.
5. Knowledge and expertise
To become a nurse educator, students must complete a variety of education and training requirements, including earning a Bachelor of Science in Nursing degree (BSN), passing the National Council Licensure Examination for Registered Nurses (NCLEX-RN), and earning a Master of Science in Nursing degree (MSN) degree. Certification is not currently required for nurse educators; however, it may help increase earning potential and keep educators abreast of new ideas and developments in healthcare.  Employer-specific and regional requirements may vary.
6. Core competencies
In addition to the skills listed above, the National League for Nursing has established eight competencies for academic nurse educators. They include facilitating learning and learner development; assessment and evaluation; curriculum design; scholarship; dedication within the educational environment; and being a leader and a champion for continuous improvement within the nursing education field.
Become possible with Herzing University
Are you ready to share your passion for nursing? Enroll in an nurse educator degree program and help train the next generation of great nurses.
You can earn up to 85% in loan forgiveness through the NFLP.
Commit to a career as a nursing instructor and you can potentially save immensely on cost as part of the National Faculty Loan Program (NFLP). You'll need to find a full-time position within 12 months after graduation. The longer you remain employed full-time, the more you can save—up to 85% over 4 years.1
1. In exchange for post-graduation employment as nurse faculty meeting specific criteria, the program authorizes the cancellation of up to 85% of any such loan (plus interest thereon).
Classes Start January 8th
Learn More Today