Banner Image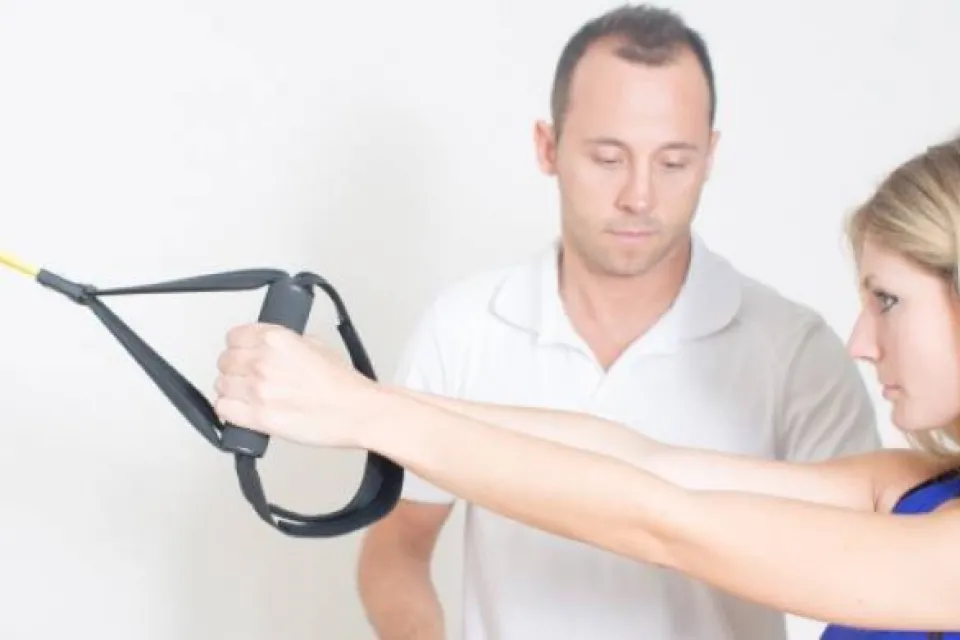 A physical therapist assistant (PTA) works under the direction and supervision of a physical therapist. Together they work toward each patient's goals using interventions such as therapeutic exercise, functional training, soft tissue massage, and various physical modalities. The PTA is an integral part of the team and communicates vital information to other team members, directly contributing to overall patient success.  Due to the aging population, the demand for PTAs is expected to continue to grow.  Is this career right for you?
Here are seven reasons you might make the perfect PTA:
You are a great communicator. 

PTAs work with patients and clients on a regular basis and often spend more time with them than many other providers. An important aspect of physical therapy is being able to effectively teach each patient, client, or family member how they can help care for themselves or their loved one.

You do not like sitting behind a desk. 

Physical therapists and PTAs work in fast-paced environments that keep both the mind and body active.  As a profession that promotes mobility, function, and quality of life, PTAs live out these principles through their own work.

You love to inspire and motivate others. 

In the rehabilitation profession, the ultimate objective is to help people realize their goals.  PTAs have the awesome responsibility of supporting people on their journey to reaching their potential, and that is the most rewarding component of physical therapy practice.  

You want a flexible work schedule. 

Physical therapy can offer both part- or full-time schedules in a variety of settings. PTAs can work in hospitals, school systems, outpatient clinics, and skilled nursing facilities to name a few.  

The human body fascinates you. 

PTAs need to be well-versed in how the human body works in order to effectively provide safe treatment.  If your interest is piqued when flipping through the Discovery Channel or in a biology class, PTA might be a great step for you professionally.

You want to belong to a socially active profession. 

The APTA has a strong presence both nationally and in each state to help support PTs and PTAs. There are national and state conferences to connect with other professionals and to engage in continuing education both as a student and a licensed PTA. 

You never want to stop learning. 

The world of medicine is ever-changing. It is an exciting field but also demands that those within it keep up with current research. At Herzing University, a student can earn their

physical therapist assistant associate degree

 in 20 months, but the learning goes far beyond.
OTA vs. PTA? There are a few factors to consider. Discover the main difference between a physical therapist assistant and occupational therapy assistant.
Considering a career as a PTA?
If you have a thirst for knowledge and a desire to use that learning to help others succeed, PTA may be the career path for you. Learn more about how to become a physical therapist assistant, including the education you need, information about certifications, and how much you can make as a PTA by state.
Kim DeChant is a physical therapist. She graduated from Marquette University with her doctorate in physical therapy in 2007 and earned her Neurologist Clinical Specialist Certification in 2010. Prior to working for Herzing University, she worked at the VA and is passionate about giving back to veterans. Her favorite part about her profession is having the opportunity to help both students and patients maximize their potential.  She enjoys spending time with her family, which includes her three young children. When time allows, she experiments with new recipes.
Classes Start October 30th
Learn More Today