Priscilla S. Frimpong
What inspired me to come to Herzing was their P.R.I.C.E. of Success model, since I knew it would help me professionally and academically. I didn't know what degree I wanted when I first started, but the administration officials suggested that I go with Information Technology. It turned out to be a great path for me, so I moved forward.
Time management was a big challenge for me, but my instructors helped me every step of the way. I specifically remember wanting to drop one of my courses, but they helped me pass it! I was encouraged to keep trying because if I dropped the course, I wouldn't be able to graduate the month that I was aiming for. I listened to them, and it helped me so much in the long run.
The P.R.I.C.E. model has helped me so much throughout my time at Herzing. Professional Development I & II prepared me to work in my career, and all the advice given by the career development team was amazing (a special thank you to Rachel Maag)! I'm still looking for a job related to my career, but I will start by earning my Bachelor's Degree at Herzing in March. After that, I hope to continue with my master's, also here at Herzing.
The advice I have for the other students is that no matter how much you learn in class, you should be ready to learn more on your own. It wasn't easy changing my degree after two years in nursing school and switching to Information Technology, but I did it! Herzing helped me through my career journey, and there's no place like home. That's why I'll be back to earn more degrees!
My Story: Priscilla Frimpong
We asked Priscilla Frimpong, one of our #HUPossible​ alumni, to share a bit about her Herzing experience.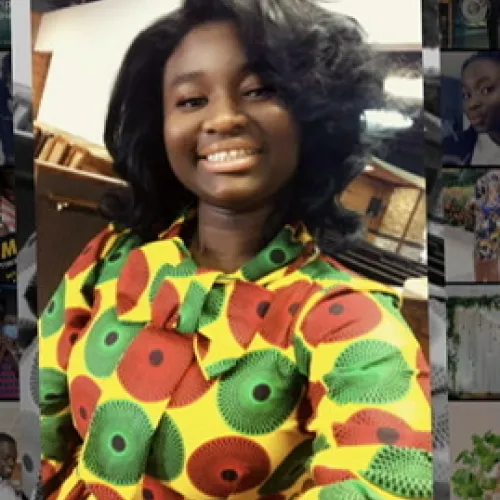 Priscilla S. Frimpong
Technology Student