In today's competitive job market, many adults are going back to school to earn or advance their degrees. Whether you're looking to change career paths or to advance in your current career, these tips can help make your transition to student life as smooth as possible and keep you on track to achieve your goals.
1. Set goals and track your progress
You likely have specific goals for your career and education. Maybe your degree will help you get that promotion you've been working towards, or maybe you're looking for a change of pace and beginning a career in a new field. It's important to have long-term goals, but it can also benefit you to have short-term goals while you're in school. For example, striving to get all A's in your first semester of classes helps you get closer to your long-term goal of graduating, while also giving you something to work towards right now.
Keep track of what you are doing to meet your goals as well as your progress. Celebrating your successes, like getting an A on your first exam, can boost your productivity and help you stay motivated through rough patches or busier periods.
2. Work ahead when you can
As a working student, you'll learn how to make the most of little pockets of free time, such as in the waiting room of the doctor's office, or in between classes. Use these spare moments to get ahead in your coursework or to cross items off your to-do list.
Herzing graduate Ashely Oloshove quickly mastered the art of multitasking so she could enjoy her time with family and still get her schoolwork done.
"I work five or six days a week, but I am home with my kids every night. As the kids are eating, I might be doing dishes or packing lunches for the next day. We might have a family movie night, but I'm working on my homework while I watch," she says.
3. Use time management apps
Time management is an important skill for any student to master and it's especially important if for working students who are balancing a busy schedule. Today, there are a variety of apps that can help you manage your time. You can even program these apps to send you reminders about upcoming deadlines or daily to-dos, so you don't let anything slip through the cracks.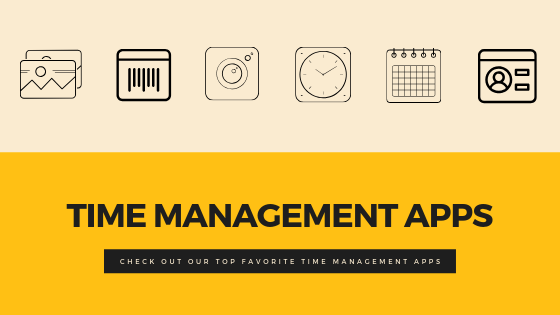 4. Take advantage of student resources
Most universities have a variety of academic and career resources available for students, whether you're attending on-campus or online. If you need help writing a paper, for example, many universities have writing centers that can help you navigate any step of the writing process. Course-specific tutors can help you understand key class concepts or study for an upcoming exam. Some campuses even offer childcare services, which can be an important resource for any adult student with children.
By setting clear goals for yourself, practicing good time management and taking advantage of all the resources your school has to offer, you can position yourself for a successful college career.
---
* Bureau of Labor Statistics (BLS), U.S. Department of Labor, Occupational Outlook Handbook 2022. BLS estimates do not represent entry-level wages and/or salaries. Multiple factors, including prior experience, age, geography market in which you want to work and degree field, will affect career outcomes and earnings. Herzing neither represents that its graduates will earn the average salaries calculated by BLS for a particular job nor guarantees that graduation from its program will result in a job, promotion, salary increase or other career growth.