Earn a bachelor's degree in HR and become possible
Business is people working together to achieve a shared goal. Human resources specialists and managers wield a professional toolset capable of uniting employers and employees so business can get done.  
Become an indispensable business asset by developing the skills needed to supply training and development, employ of the right types of job applicants, resolve interpersonal conflicts and build a supportive, productive company culture.
Herzing's career-focused Bachelor of Science in Human Resources degree is designed to help you pursue entry-level positions in managing people – what business is all about.
Learn online in Herzing's Everywhere Classroom: on your schedule, at your pace
Courses of study include accounting, HR information systems, compensation and benefits, risk management, training and development, strategic staffing, Alternative Dispute Resolution (ADR) and much more
Build your qualification to become a Society for Human Resource Management Certified Professional (SHRM-CP)
Multiple graduate degree pathways: earn dual credit towards an MBA in Human Resources, or choose from several other MBA concentrations
Your career begins with your education. As your lifelong partner in learning, we exist to help you take the first step towards earning a bachelor's degree and continue to advance your career. It IS possible.
Classes Start February 7th
Learn More Today
Curriculum
Human Resources bachelor's degree classes & curriculum details
The bachelor's in human resources curriculum includes core management courses, human resource management courses, business and open electives, and personal and professional development courses.
Our program prepares you to apply training and development, career planning and counseling to improve individual productivity, job satisfaction, employability and organizational effectiveness.
All classes are delivered online with a required capstone or internship.
| Program | Monthsi | Credits |
| --- | --- | --- |
| Bachelor of Science in Human Resources | 36 | 122 |
i. Average number of months for students to complete program
Program availability varies by location
Required Management Core Courses
All courses, 36.00 semester credit hours, are required.
AC 107 - Accounting I 3.00
This introductory course in accounting provides the practical application of the principles of financial accounting for service and merchandising businesses. Topics include an introduction to the conceptual framework of accounting using GAAP rules established by FASB, analysis and recording of transactions in the general journal and posting to the general ledger, completion of the accounting cycle by preparing end-of-period adjusting and closing journal entries, financial statements and the post-closing trial balance, an introduction to internal controls, and the calculation of inventory and cost of goods sold using the FIFO, LIFO, and weighted average methods.
This course introduces corporate financial management and analysis. Topics include evaluating financial performance, measuring cash flow, capital budgeting, and the cost of capital.
BU 106 - Introduction to Business 3.00
This course introduces the environment of American business with an overview of various topics that serve as a foundation for further study of business. Topics include the environments in which businesses operate, the organizational structures of businesses, management functions in an enterprise, and the challenges of managing marketing, operations, information technology, finance, and human resources.
BU 204 - The Digital Firm and Business Communications 3.00
This course presents an overview of technology-based issues within a business environment. Topics include the concept of digital firms and ERP systems in the areas of marketing, operations, human resources, manufacturing, finance, social networking, and supply-chain management. Additional areas to be discussed are privacy issues, government regulations, and technology on a global scale.
BU 206 - Business Law I 3.00
This course provides a study of the American legal system and its effect on business and business organizations. Topics include an overview of the ethical issues that businesses encounter, the foundation of the American legal system, business ethics, torts, intellectual property, criminal law, cyber crimes, contracts, and sales and leases.
BU 220 - Principles of Marketing 3.00
This course provides an overview of the principles and applications of marketing in organizations. Topics include the marketing process and strategic planning, the global marketing environment, developing marketing opportunities and strategies, developing the marketing mix through product development, pricing strategies, distribution channels, promotion techniques, managing marketing through customer relationships, social responsibility, and marketing ethics.
BU 302 - Leadership and Organizational Behavior 3.00
The focus of this course is to introduce students to the basic principles of human behavior that effective managers use when managing individuals and groups in organizations. The overall goal of this course is to develop an understanding of the key issues managers need to master in order to manage the interface between people and organizations. Topics include theories relating to individual differences in abilities and attitudes, attribution, motivation, group dynamics, power and politics, leadership, conflict resolution, organizational culture, and organizational structure and design.
or BU 600 - Leadership and Organizational Behavior 3.00 semester credit hours.
BU 327 - Business Ethics 3.00
The focus of this course is to explore the role and importance of business ethics in the workplace. The student will develop an understanding of the concepts and principles of business ethics as they relate to employees and employers, business to business, and on a corporate level. Students will examine business ethics, employee relations, and managerial decision-making processes through discussion and analysis of cases involving ethical issues. Topics will include ethical and moral issues in the workplace, distinguishing between the law, morals, and ethics, the relationship between ethics and social responsibility, and consequences of unethical/ethical decisions.
BU 345 - Project Management 3.00
This course provides instruction in the principles and concepts of project management. Topics include project management concepts, needs identification techniques, proposed solutions preparation, the project life cycle, the project manager's responsibilities and skills, the composition of an effective project team, types of project organizations, project communication and documentation, project planning, scheduling, and control, resource planning, and cost planning and performance evaluation.
or BU 630 - Project and Operations Management 3.00 semester credits
BU 407 - Quantitative Decision-Making 3.00
This course presents an overview of problem modeling and decision making. The class will introduce students to several quantitative models applicable to problems in a variety of functional areas of business. Students will be able to apply quantitative analysis to real-world management problems.
or BU 421 Operations Management or BU 550 - Research and Decision Making 3.00 semester credit hours
EC 111 - Principles of Microeconomics 3.00
This course provides an overview of economics and the economy from a microeconomics perspective. Topics include economic analysis, factors in the market system, market structure and pricing strategies, the availability of resource markets, supply and demand, and the impact of public policy on markets.
EC 121 - Principles of Macroeconomics 3.00
This course provides an overview of economics and the economy from a macroeconomics perspective. Topics include an introduction to economic concepts, the fundamentals of macroeconomics, macroeconomic theory and policy, the role of money, banking, and monetary policy, and the relationship of macroeconomics to the global economy.
Required Courses in Human Resources Management
All courses, 27.00 semester credit hours, are required.
AC 216 - Accounting II 3.00
This course in financial accounting provides the practical application of the principles of financial accounting for service and merchandising businesses with an emphasis on partnerships and corporations. Topics include accounting for corporate equity structure, partnership creation, dissolution and compensation, accounting for notes payable and receivable, accounting for uncollectible accounts receivable, accounting for investments in long-term assets, preparation and analysis of the statement of cash flows, and analysis and interpretation of financial statements.
HR 100 - Introduction to Human Resource Management 3.00
Students in this course explore contemporary concepts and techniques essential to managing corporate human resources. Topics include resource planning, staffing, and rewards as well as developing and maintaining positions and people.
HR 220 - Human Resource Information Systems 3.00
This course provides a foundation for the data entry, data tracking, and data information needs of human resources, payroll, management, and accounting functions within a business. Topics covered include managing employee records, technology portals, employee orientation, and compensation management.
HR 230 - Employment Law and Labor Relations 3.00
Students in this course explore collective bargaining and labor relations, with an emphasis on real-world situations. There is also a strong emphasis on the historical and legal basis for labor relations and collective bargaining in the United States. Topics include labor relations, the collective bargaining process, and labor contracts.
HR 310 - Compensation and Benefits 3.00
This course will examine compensation models and discuss how to design and administer a compensation system that permits the organization to operate profitably. Topics include employee benefits, benefits administration, pay and compensation, and legislation.
HR 320 - Training and Development 3.00
This course will provide an overview of training and development within the business enterprise. Topics include measurement, design, identifying employee and management development goals, developing employee advancement plans, employee retention, mentoring, and coaching.
HR 330 - Risk Management 3.00
This course focuses on how risks are managed by organizations. Topics include identification and quantification of risks, key legislations, legal principles of insurance and risks, methods of handling risks, common contracts for managing risks, and safety and security as they relate to organizational risk and ethical concerns.
HR 340 - Alternative Dispute Resolution (ADR) Essentials 3.00
This course provides an overview of ADR principles. Topics include how to use principled and ethical negotiation to mediate disputes as well as how to develop practical skills and techniques needed to resolve disputes effectively and with confidence. Students will be given tools for managing conflict constructively in the workplace and at home.
HR 410 - Strategic Staffing 3.00
This course provides strategies for managing human resources. Students will discuss techniques for human resource planning, recruiting and selecting, training, and retaining employees. Topics include human resource measurement, managerial ethics, sustainability, job analysis techniques, and personality assessments.
Business Elective Courses
A minimum of 9.00 semester credit hours is required. Students may take any business, accounting, human resources, or economics course. Students who are qualified to take dual-credit courses may also take approved graduate courses.
Open Elective Courses
A minimum of 9.00 semester credit hours is required. A minimum of 3.00 semester credit hours must be at the 300 to 400 level.
Required Capstone or Internship
3.00 semester credit hours are required.
BU 491 - Capstone Project 3.00
This is an integrative course that allows students to identify a real-world problem and provide a recommended solution. Each student selects a topic or project with instructor approval and completes a paper which documents the process including the use of industry standard research methods. Students are required to make a professional oral presentation of their project analysis and recommendations.
The course is the final class in the undergraduate experience. The students will participate in an eight-week "on-the-job" experience, where they will participate as a full-time employee within an organization. Classroom topics will cover communication within the organization, organizational missions and cultures, employee etiquette, and current issues that occur in the workplace. The students will be evaluated by both faculty and the supervisor from the sponsor organization.
Required Courses in General Education
Students enrolled in this bachelor's degree must complete a minimum of 36.00 semester credit hours in general education distributed among the following disciplines. Refer to the General Education section of the catalog for specific information about courses within each discipline. 12.00 Semester Credit Hours in Communications 9.00 Semester Credit Hours in Humanities (must include 3 semester credit hours of cultural diversity) 6.00 Semester Credit Hours in Mathematics 3.00 Semester Credit Hours in Science 6.00 Semester Credit Hours in Social and Behavioral Sciences
Personal and Professional Development Courses
2.00 semester credit hours is required.
PD 121 - Professional Development I 1.00
This course is designed to introduce students to methodologies that will prepare them for academic and professional success.  Topics include but are not limited to Canvas support, student support services, e-books, university policies, resumes, self-reflection, time management, goal setting, and strategies for anxiety reduction.
PD 202 - Professional Development II 1.00
This course provides an opportunity for students to critically examine their skills and develop a plan to further their career and own financial literacy. Topics include research, job searching, developing career documents, refining interview and communication skills, and creating a personal budget.
SHRM aligned
Become certified faster with our SHRM-aligned curriculum
Our bachelor's degree curriculum has been approved by the Society of Human Resource Management (SHRM) to be fully aligned with their HR Curriculum Guidebook and Templates.2
SHRM is an organization dedicated to advancing the human resources profession, working to ensure HR meets fast-evolving business needs. Their SHRM Certified Professional (SHRM-CP) competency-based certification for early- and mid-career professional is a widely recognized and respected HR certifications among employers.
By completing our SHRM-approved HR bachelor's degree program, you can reduce the experience requirement needed to sit for the SHRM-CP exam and become certified.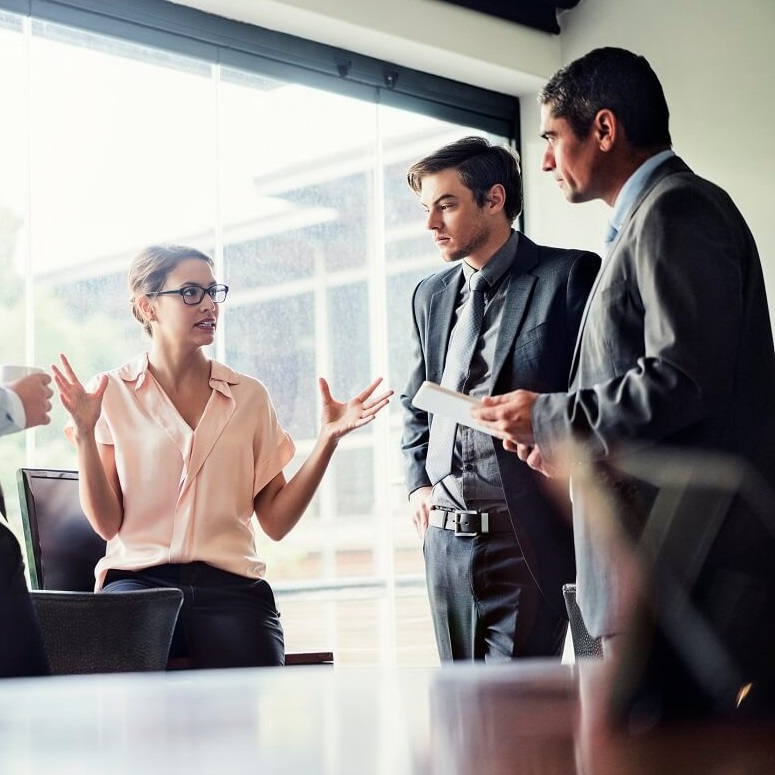 Dual Credit
Save time and money by earning dual credit
Students enrolled in Herzing University's human resources bachelor's degree program can get a head start on earning a Master of Business Administration (MBA).
Qualifying undergraduate students who pursue a Herzing bachelor's degree in human resources may apply up to 12 credits toward an MBA degree.
HR graduates may choose one of several MBA concentrations, or consider our Dual Concentration option to add additional emphasis to your MBA credential.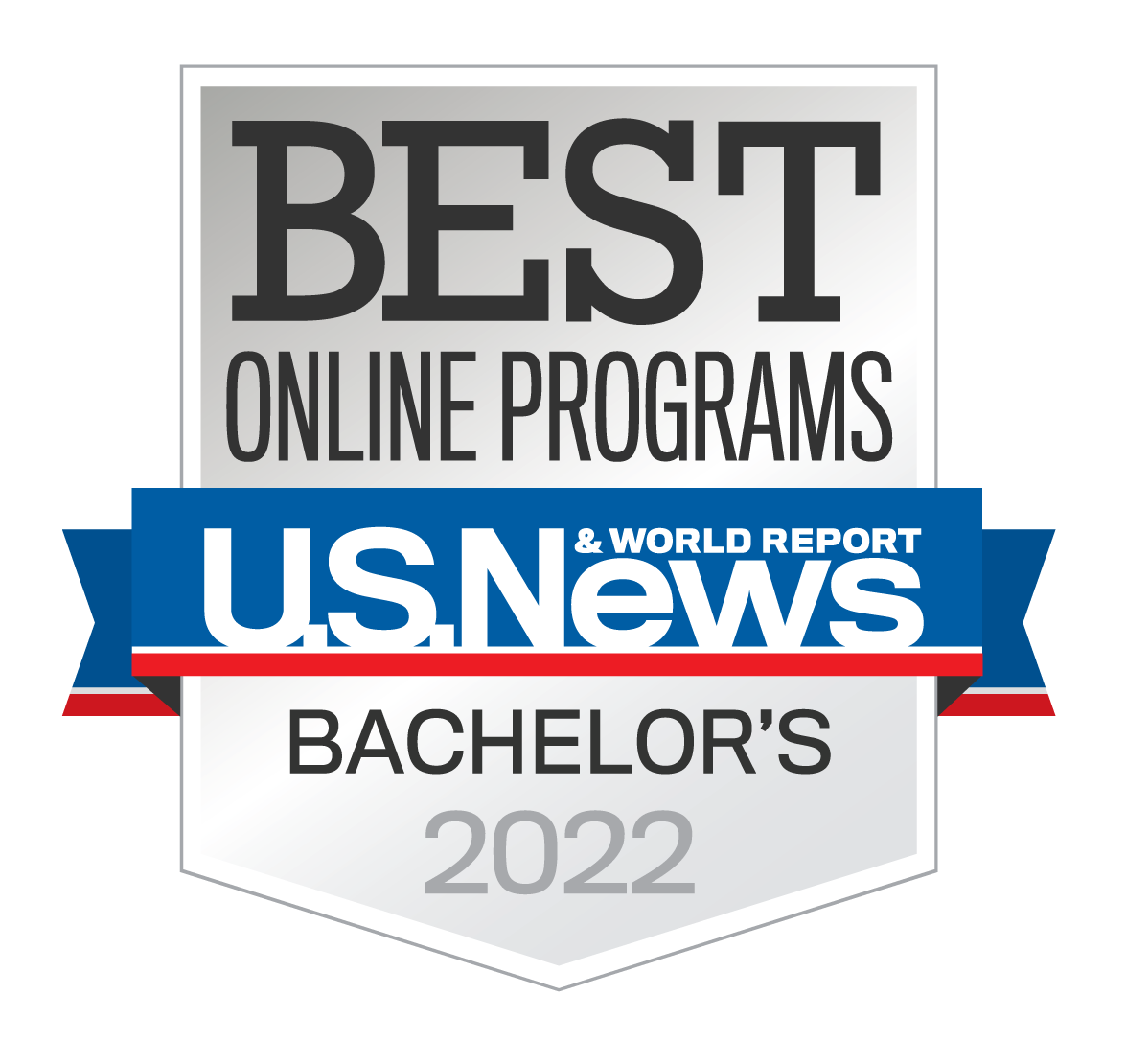 Tuition & Cost
36 months
|

122 credits
$441 per credit
after scholarship*
You are worth it.
*When student accepts awarded scholarship.
Tuition & Cost
With Herzing University, an affordable, career-focused education in human resources is within your reach. We are always striving to make college more affordable for everyone.
Opportunities for financial aid include:
Requirements
Human Resources bachelor's degree program enrollment requirements
Prerequisites to enroll in the Herzing University Human Resources bachelor's degree program include:
Completed high school diploma, GED or equivalent
Meet and interview with a Herzing University admissions advisor
Complete an enrollment application
Advancing your career IS possible with Herzing University. Please contact us with any questions you have regarding enrollment requirements or our undergraduate admissions process.
What can I do with a bachelor's degree in HR?
Human resources is a broad field that offers employment opportunities in a variety of fields. Here's what you can potentially do with a human resources degree:
Compensation or Benefit Analyst/Manager
Human Resources Specialist
Human Resources Generalist
Human Resources Manager
Labor Relations Manager
Corporate Recruiter
Training and Development Coordinator
Training and Development Manager
How can I advance my career? You can take the next step by pursuing an MBA in Human Resources. HR professionals with a master's-level education may qualify for higher HR positions, such as Director of Human Resources or VP of Human Resources. Continue your postgraduate education with a post master's certificate in one of many different business concentrations.
According to the Bureau of Labor Statistics, employment of human resources managers is projected to grow 9% from 2020-2030, faster than the projected average across all U.S. occupations.*
Earn the education you need to continue advancing in a growing career field and better your chance of finding the job you've always wanted. We exist to help you take the first step and support your lifelong learning.
FAQ
Frequently Asked Questions
A master's degree in human resources can help prepare you to lead teams, departments, and direct entire organizations. An advanced degree, such as an MBA in Human Resources, can help give you a competitive edge when applying for executive roles, such as chief HR officer or director. An MBA in HR also provides you a unique combination of business skills, leadership training, and advanced human resources knowledge.
According to the Bureau of Labor Statistics (BLS), human resources specialists earn an average salary of $69,430 per year ($33.38 per hour).*
The BLS reports the average pay for an HR manager was $64.70 per hour or $134,580 per year. Those at the top of their field may earn a higher salary depending on their experience and education (for example, if they have a graduate degree).
Human resources is a growing field. According to the BLS, Employment opportunities for HR managers is projected to grow 9 percent from 2020-2030, faster than the average for all U.S. occupations. This is due in part to growth of existing companies and new companies forming. HR professionals are also needed to help understand and administer complex employment and benefit laws.
Yes, you can earn your degree in human resources online with flexible course options that fit your schedule.
Herzing's program is IACBE-accredited1 and includes core HR classes helping you to build a strong foundation in human resources, as well as additional business management and elective courses. You can transfer in up to 91 approved credits from prior college classes you've taken.
A human resources degree is an academic degree awarded to students when they complete a two or four-year program with a focus on human resources or human resources management.
Generally, undergraduate HR programs provide students a learning foundation needed to help manage and develop diverse workforces. A company's human resources department oversees almost everything related to employees from recruitment, hiring, and training to employee motivation, retention, benefits, and other services. That is why HR courses are focused on providing leadership, interpersonal, organizational, and problem-solving skills needed to help companies and their employees be successful.
To be successful in human resources, you'll need an education focused on human resources, organizational development, or business. In addition to that, specific skills that HR professionals benefit from include:
Communication skills: As an HR professional, a major part of your role is communicating with employees. You must be able to express yourself clearly in both oral and written communications.
Organizational skills: HR professionals must be extremely organized and able to manage different projects and programs.
Decision-making skills: As an HR manager, you may be responsible for making important decisions regarding hiring and firing people, as well as company-wide rules and regulations.
Training and development: Many people look to human resources to help provide guidance on training and career development. You should be able to either perform this training or help direct employees as they seek to grow their career.
Teamwork: HR professionals often work with many different departments and are part of cross-functional teams. It's important to be able to work well with others, to see their point of view, and work together to reach goals that will best help the company be successful.
To become an HR manager, you can best qualify with at least a bachelor's degree and a few years of experience. Some employers might prefer that HR manager candidates have a master's degree in human resources or an MBA with an emphasis in human resources.
Some people choose to pursue specialized certificates in human resources. Certifications are not always necessary to become an HR manager; however, they can help you demonstrate your expertise and help you stand out from the competition. There are several types of HR certificates, including:
Yes! A bachelor's degree in human resources can prepare you for a long, successful, profitable career in a variety of roles and industries. HR is a very flexible degree that can be applied to a number of specialties, including benefits administration, training and development, and recruitment. If you enjoy helping people and businesses thrive, a bachelor's degree in HR could be a great fit.
Generally, yes. It can be possible to work in the human resources field without a degree; however, to advance in your HR career employers may require a bachelor's degree. A bachelor's degree can help prepare you for higher level HR roles, such as manager or supervisor.
To become a director, vice president, or chief HR officer, it can be beneficial to have an MBA with an HR concentration, in addition to several years of experience.
Bachelor of Science in Human Resources Degree Programs
Showing 1 programs for the Online campus
This program prepares individuals to apply integrated training, organizational development, career planning, and counseling skills to the design, management, and evaluation of programs to improve individual productivity, employability, job satisfaction, and organizational effectiveness. The program includes instruction in psychology, organizational behavior, principles of adult education, occupational counseling, skill testing and evaluation, program design, consulting practice, organizational development, and applications for issues such as training, management development, customer service, and lean management.
Ready to get started?
Contact us to request more information
Accreditation
Accreditation & Disclosures
1. The Business Division at Herzing University has received specialized accreditation for its business programs through the International Accreditation Council for Business Education (IACBE) located at 11374 Strang Line Road in Lenexa, Kansas, USA. For a list of accredited programs please refer to our IACBE member status page.
2. The Herzing University Bachelor of Science in Human Resources and Master of Business Administration with a Concentration in Human Resources have been approved by SHRM as being aligned to SHRM's curriculum guidelines.
Herzing University is accredited by the Higher Learning Commission (hlcommission.org), an institutional accreditation agency recognized by the U.S. Department of Education.
* Bureau of Labor Statistics (BLS), U.S. Department of Labor, Occupational Outlook Handbook 2020. BLS estimates do not represent entry-level wages and/or salaries. Multiple factors, including prior experience, age, geography market in which you want to work and degree field, will affect career outcomes and earnings. Herzing neither represents that its graduates will earn the average salaries calculated by BLS for a particular job nor guarantees that graduation from its program will result in a job, promotion, salary increase or other career growth.