What can I do with a BSN degree besides patient care?
Life as a registered nurse (RN) isn't always easy. While working with patients can be rewarding, it's not without its challenges. Some nurses find they are more suited for roles outside of patient care, and there are many that still allow them to make a difference.
You certainly aren't alone. According to Shiftmed's 2021 Annual State of Nursing Survey, 38% of nurses plan to pursue non-patient facing roles in healthcare. Nearly half (49%) consider themselves somewhat likely to leave nursing in the next two years.
If you're an RN with an Associate or Bachelor of Science in Nursing (BSN) degree, there are many alternative non-clinical nursing jobs you can pursue. Here are some ideas to help you find a nursing career in which you can thrive.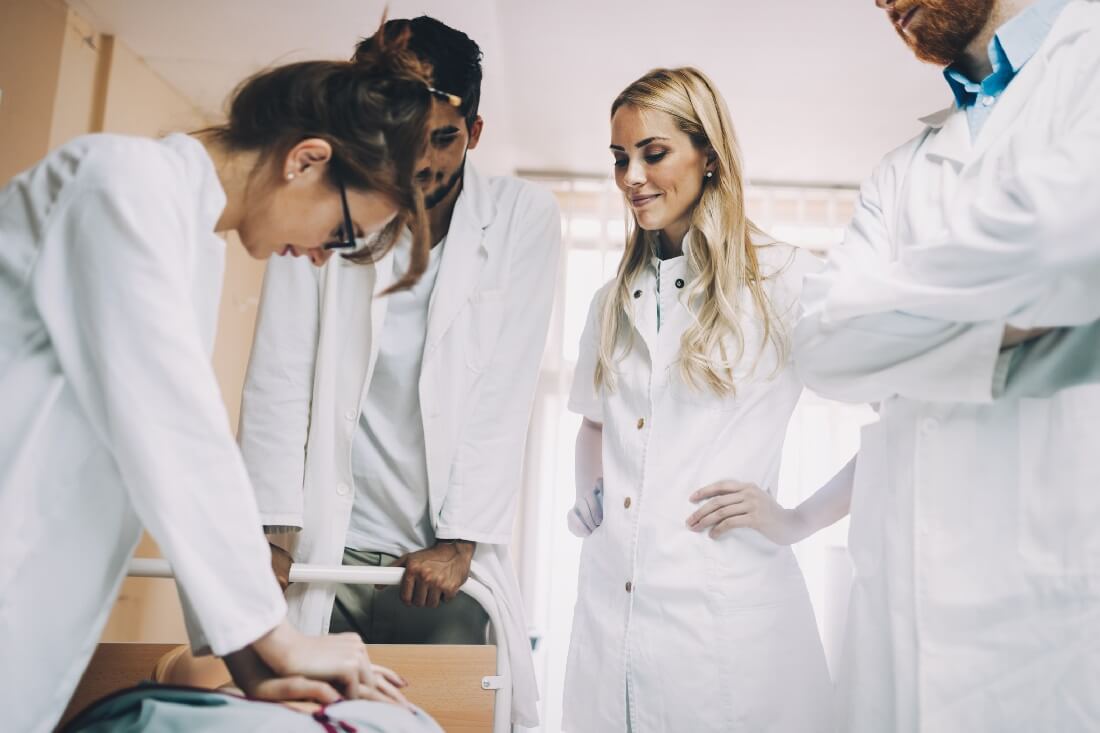 1. Explore careers in Information Technology (IT) and informatics
Information technology is an excellent path if you are looking to get away from high-stress jobs in patient care, but still want to have a measurable impact on the delivery of healthcare. Nursing IT careers are increasingly important as technology continues to redefine the healthcare industry.
For example, nurse informatics specialists function as a "technology liaison" for hospital staff, while still performing select nursing duties. They might be involved in designing and testing new information solutions, or implementing new processes to improve patient care.
A career in nursing informatics also offers diverse career pathways with many opportunities for career advancement. Often, informatics specialists will pursue more advanced roles, such as nurse manager or Chief Nursing Informatics Officer.
You can expand your education in health informatics by enrolling in an online health information management bachelor's degree program (HIM). Classes are designed to potentially prepare you for jobs including medical records technician, patient information coordinator, HIM consultant, HIM director, or other managerial roles in health information.
Teaching is one of the best jobs for nurses who love helping people but want to move away from full-time patient care. You have already earned valuable experience in the field, and you could potentially pursue a role training the next generation of nurses.
A good nurse educator has:
An advanced degree and strong academic background
Deep clinical experience
Excellent communication skills
A desire to make a difference
Eagerness to share their expertise with others
If this sounds like you, a career as a nurse educator could be a great fit. You can work as a staff development educator in a clinical environment, or as a professor or faculty member at a university or college. In most cases, you will need a master's degree in nursing (MSN) to qualify for a position as a nurse educator.
Herzing University offers multiple nursing education program options for registered nurses looking to take the next step in their career. You may be able to transfer current college credit into a nursing education program to reduce both time to complete and cost.
3. Pursue a leadership role
If you have a bachelor's degree and several years of experience, you can position yourself for roles in nursing leadership, management or administration. Potential jobs include:
Chief Nursing Officer (CNO)
Director of Nursing
Nurse Manager
Nurse Administrator
Healthcare Manager
You won't necessarily have to leave your place of employment to advance to one of these roles. As healthcare organizations deal with a growing patient population and a shortage of skilled healthcare professionals, nurses with advanced knowledge and skills are in high demand.
According to the Bureau of Labor Statistics, employment of medical and health service managers is expected to grow 32% from 2020-2030, much faster than the average across all U.S. occupations. Their average salary in 2020 was $127,980 per year ($61.53 per hour).*
An MSN program focused on public health or leadership and administration will not only help you bring your career to the next level, but it will also provide you with the management and organizational knowledge you need to succeed in a leadership role. You could then potentially consider a post master's Doctor in Nursing Practice (DNP) program to earn the terminal degree in nursing and advance to the highest levels in the profession.
You may even consider a Master of Business Administration (MBA) program if you're weighing your options in business leadership outside of healthcare.
4. Consider non-bedside nursing jobs
A traditional job as a registered nurse requires you to practice in a clinical environment. However, there are positions that may allow you to provide nursing care and instruction remotely, such as:
Telemedicine nurse
Nurse case manager
Legal nurse consultant
Nurse informatics specialist
Case management nurse
Nurse researcher
For self-motivated individuals with excellent communication skills and a strong background in a specialty area of nursing, a work-from-home job or position in telehealth nursing may be a possibility for you.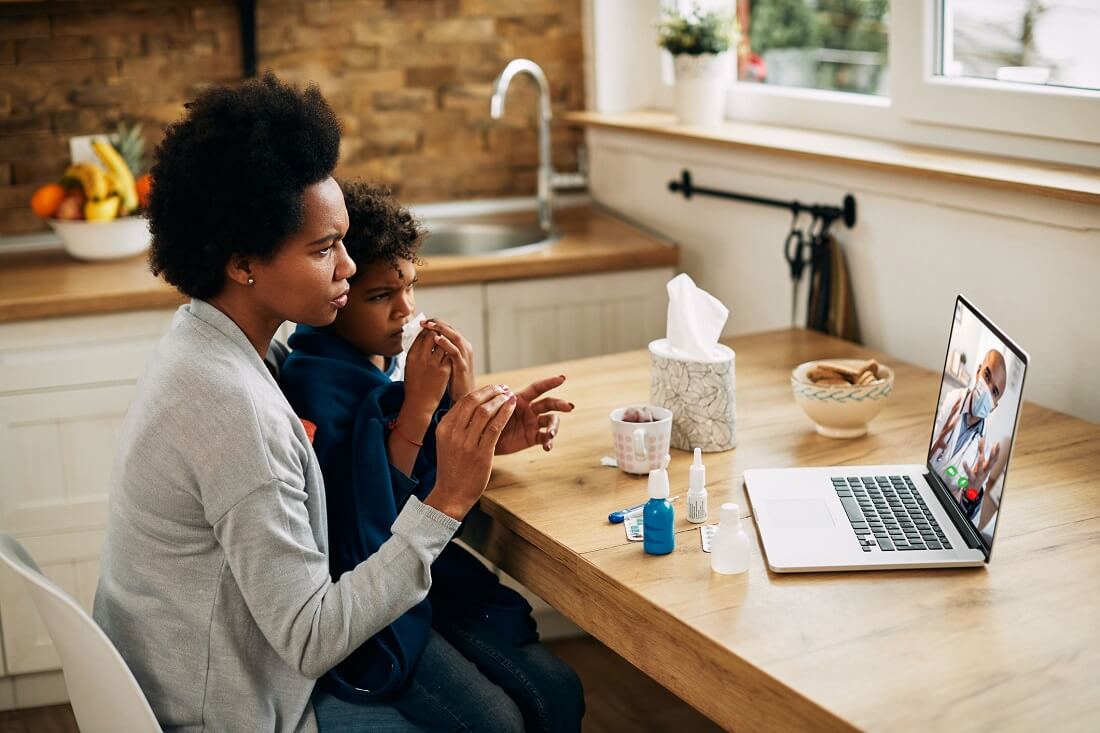 5. Work for an insurance company
Nurses can be an excellent resource for insurance companies. Insurance companies look for maximum transparency about healthcare processes and costs so that they can evaluate risk and set rates as accurately as possible. Nurses are valuable in collecting that data, interpreting it correctly and understanding how to act on it.
A nurse working for an insurance company may perform clinical research, audits or medical billing and coding. Possible job titles include Health Coach Consultant or Quality Management Nurse Consultant. This is an excellent choice for nurses who are looking for a non-clinical job, since many positions will be in a typical office setting and some may allow for remote work.
6. Consider a career in pharmaceuticals
Nurses with extensive experience in a certain specialty are a great asset for companies who manufacture pharmaceuticals. For example, a nurse who specializes in pediatrics can play a crucial role in the development of medicine for children as a consultant, researcher or educator.
Working as a pharmaceutical sales representative can also be a smooth career transition for a nurse, given their medical expertise and their exceptional communication skills.
7. Pivot to behavioral health
If you're considering a move away from bedside nursing but do enjoy working in a patient-facing role, you may consider transitioning into psychiatric health, psychology, human services, or social work.
Achieving whole health goes beyond medical care alone. Access to mental health care and social services are crucial to helping individuals become the healthiest versions of themselves.
Some RNs choose to focus their nursing specialty in psychiatric care and work to become a Psychiatric Mental Health Nurse Practitioner (PMHNP). However, there are many types of non-nursing jobs in mental and community health for which your experience in nursing can prove beneficial.
You may leverage skills you've developed in nursing and go from RN to social worker. Our online Master of Social Work (MSW) program prepares you for a rewarding career in mental health, medical or children families and aging services.
Social workers are crucial facilitators of community resources and fierce advocates for individuals, families, and communities. You can make a significant impact, just like you have as an RN, outside of the clinical environment in social work.
8. Explore your other patient care options
If none of these options sound appealing, you may want to re-evaluate what's really giving you doubts about life as an RN. There are many types of registered nurses with unique roles in patient care, and you may find less stress in an alternative.
For example, if working as a trauma nurse proves to be too taxing, becoming a school nurse or clinic nurse might be the change of pace that you need.
As you evaluate your options, keep these related nursing specialties in mind:
Travel nurse. Love to travel? As a travel nurse, you'll work in many different environments all over the country—or world! It's an unconventional nursing setting, but very rewarding.
Flight nurse. Flight nurses assist in the care of patients being transported to the hospital via air travel. It can be a high-stress job and patient care is vitally important, but it's a unique type of nursing that may interest you.
Home health nurse. Home health nurses provide one-on-one care to patients in their homes, outside of a hospital environment. They can take care of elderly patients with long-term illnesses, or individuals who are recovering from an accident or surgery.
Mental health nursing. You'll still work directly with many patients, but it won't be in a traditional bedside role in a hospital. You can potentially work towards becoming a Psychiatric Mental Health Nurse Practitioner (PMHNP) and provide holistic care for patients across the lifespan.
School nurse. You'll work with students and parents to coordinate medical care in a school. It's a rewarding career and a great choice for nurses who love working with kids.
Forensic nurse. As a forensic nurse, you will care for victims of crime and play a crucial role in gathering medical evidence and providing expert testimony that can be used in court.
Job market insights and information is developed and provided by Lightcast. Herzing University makes no representations or guarantees that graduation from its programs will result in a job, promotion, salary increase or other career growth. For information regarding student outcomes, please visit our Consumer Disclosures page. For support with career resources, please contact us by phone at (866) 208-3344 or email at careerdevelopment@herzing.edu.
We want to help you find a career you love
As your lifelong partner in learning, we empower you to reach your career goals and support you in every way possible to help make it happen.
Your nursing degree is still very much worth it, even if you're considering a new career path. If you are looking for feedback on how to best utilize your BSN and pivot to a new career, we'll help you find your way.
---
* Bureau of Labor Statistics (BLS), U.S. Department of Labor, Occupational Outlook Handbook 2021. BLS estimates do not represent entry-level wages and/or salaries. Multiple factors, including prior experience, age, geography market in which you want to work and degree field, will affect career outcomes and earnings. Herzing neither represents that its graduates will earn the average salaries calculated by BLS for a particular job nor guarantees that graduation from its program will result in a job, promotion, salary increase or other career growth.
Classes Start October 30th
Learn More Today