What if you had the freedom to decide when and where to build your nursing career? If you enjoy the idea of meeting new people, living life in different parts of the country or building a resume that documents a variety of professional experiences at medical facilities, then it may be time to consider becoming a travel nurse.
You'll need to know the requirements for becoming a travel nurse before leaping into this new exciting career path.
Steps to become a travel nurse: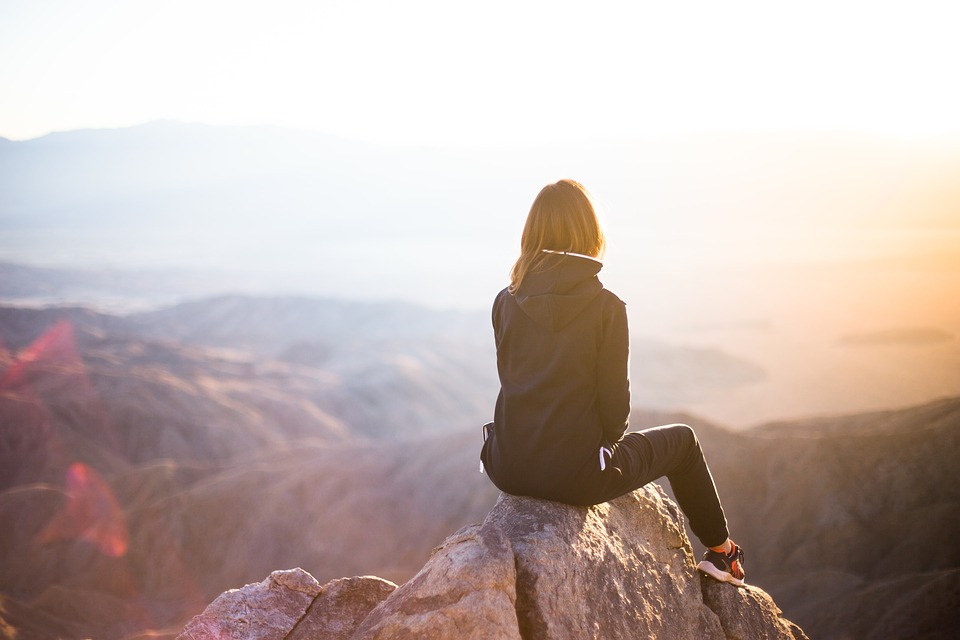 1. A career as a travel nurse – is it right for you?
Travel nurses work for independent staffing companies that recruit RNs to fill positions across the United States and abroad. The ongoing shortage of nurses makes it challenging for hospitals and clinics to maintain their staffing needs. Travel nurses can help in staffing issues but can also come in to fill in temporary gaps when nurses take a vacation, go on leave or get hired by a different hospital or medical facility. Travel nurses don't always need to work in different states – some serve at local understaffed hospitals.
Travel nurses sign a contract to fill a temporary position that can last several days, weeks, months or longer with potential opportunities including international work. When contracts are up, travel nurses either extend their stay at the same location or move on to a new destination and opportunity. The length of their contracts can vary, although most placements are between 8 to 26 weeks. Some travel nurses can find a temporary assignment they love and have it turn into a full-time position.
If you have a desire to try new experiences, meet new people, visit new areas, and continue to develop an understanding of healthcare in other communities, becoming a travel nurse can be an exciting career move!
2. Earn your ASN/ADN or BSN degree
Any nurse who has completed an associate or bachelor's degree from an accredited nursing program is eligible to be a travel nurse. Regardless of where you currently find yourself on the nursing continuum, there's a path at Herzing University to help you earn the credentials you need:
Note: enrollment requirements and availability are different based on campus location.
One significant advantage of choosing Herzing is that the university offers six start dates throughout the year. This ensures you can begin classes on your own terms, allowing enough time to make adjustments to your personal and work schedules to accommodate your studies - and minimize the time you need to become an RN.
3. Pass the NCLEX and become an RN
When you graduate with your associate or bachelor's degree in nursing, you'll be prepared to take the National Council Licensure Exam NCLEX-RN exam, which is required to become a registered nurse in the United States.
Once you pass your NCLEX exam and meet the board of nursing requirements in your state, you'll be eligible to become a registered nurse. From there, it's a matter of gaining enough experience in your nursing specialty to pursue opportunities as a traveling nurse.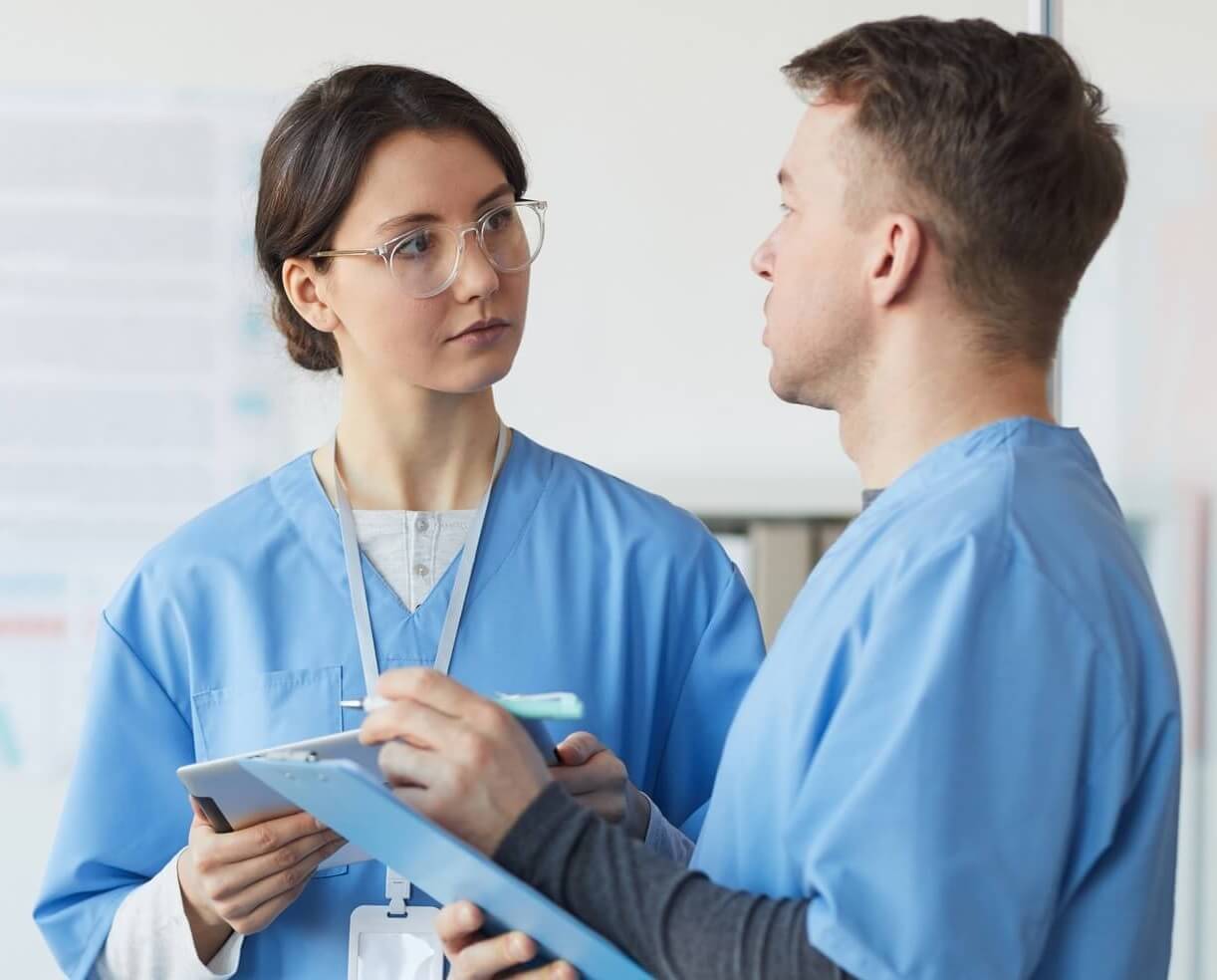 4.  Gain experience in your specialization
In addition to state licensing, you'll also need to become certified in Basic Life Support (BLS) and Advanced Cardiac Life Support (ACLS) before you can sign on to a travel nursing agency.
If you choose to specialize in a field, you may need to get additional licensing. Most places require you to have at least two years of experience in your nursing specialty, whether it's surgical, neonatal, critical care, pediatrics, trauma or a clinical nurse with many different specialties. Your clinical background will determine the specific openings you'll qualify for as a travel nurse. Hospitals are constantly on the lookout for experienced, in-demand types of nurses with certain specializations and advanced training.
The two years of experience in nursing also gives you the time you need to receive a specialization in your area of expertise should you choose to take the certification exam. This will also make you more marketable for more opportunities. Check with your agency to confirm whether you need additional work experience if you're in a specialized field.
5. Apply for a compact nursing license
To be a registered nurse, you need to be licensed in the state where you work. Fortunately, the Nursing Licensure Compact (NLC) is an agreement between states that allows RNs to hold a single nursing license valid in numerous states.
The National Council of State Boards of Nursing keeps track of what states have enacted and implemented the NLC. If you live in a state that is part of the NLC, you can get this multistate license in your state of residency. If you don't live in a compact state, you'll have to seek your license in the state you wish to work. The NLC doesn't cover the entire U.S., so be sure to check your state's licensing requirements to become a travel nurse.
6. Find a travel nurse staffing agency and apply
Once your education, nursing experience and credentials are in place, you'll need to find a travel nurse staffing agency to work with. There are several resources you can use to help find the right agency for you:
Rating services: There are several online services that former traveling nurses can rate various agencies they have worked with.
Lead generators: Lead generation websites use your contact information and data to sell to agencies. These travel nursing agencies then contact you based on the information provided from these websites.
Colleague referrals: If you know colleagues who have worked with a travel nursing agency, ask for their recommendations. They may be able to get you in contact with someone that they worked with at the agency.
Join a professional networking site: Use a professional networking site to contact others in the field. You might be able to get more referrals or get in contact with agencies and recruiters
The benefits offered by each staffing agency will vary, along with the alliances they may have with specific hospital or healthcare networks, specific geographic areas or even specific nursing specializations. Keep detailed notes about the available positions and benefits packages companies offer you.
7. Get ready for your travel nurse career to take off!
After you have completed all the necessary paperwork, you can begin the process of interviewing. This might take some time, but your agency will help you find placement.
Once you're matched with an organization, you must find housing. Some organizations will provide free housing, but these are usually small one-bedroom apartments, so you may want to find your own. Be sure to check with your organization and location to explore your options.
If you ever decide that you no longer want to be a travel nurse, don't worry! Some hospitals will offer full-time positions to travel nurses after their contract is up. If you feel like you cannot stay at a placement, you have the option of canceling your contract.
What will your workdays be like?
Your day-to-day job description will be much like those you'd expect for a registered nurse. You'll just be doing it in different settings as you move from contract to contract. One thing to anticipate is the variety of record-keeping systems different hospitals may use; you may need to get yourself up to speed using an unfamiliar electronic medical record (EMR) system when you start at a new facility. Generally speaking, and depending on your nursing specialization, your shifts will be spent:
Working with doctors, nurses and other healthcare professionals to develop care plans.
Teaching patients and families about disease prevention and overall wellness.
Assessing and diagnosing patients.
Administering medication and fluids.
When you're not actually tending to your patients, you'll probably spend some time researching where you'll go next and coordinating your professional goals with your staffing agency.
How much can you make as a travel nurse?
The BLS does not have specific information regarding travel nurses. However, general RN data is a good starting point. According to the BLS, the average salary for a registered nurse is $82,750 per year ($39.78 per hour).* Because travel nurses typically have a less stable employment structure, average pay is variable.
What is the current job market for travel nurses?
There is a demand for skilled RNs to fill open positions. The Bureau of Labor Statistics (BLS) predicts there will be a 6% increase in employment of RNs from 2021-2031 due to the aging population and a large number of older nurses retiring in the workforce.* According to the National Council of State Boards of Nursing (NCSBN), 55% of today's nursing workforce is 50 years or older.
Factor in nurses who are already employed are entitled to vacations, maternity/paternity leave and paid time off and it's easy to understand there is a demand for traveling nurses.
Are you an RN ready for a change of scenery and an exciting new adventure?
Becoming a travel nurse is a great way to achieve both.
With the right background and education, you'll go far, and we're here to help you get there and answer any questions you have along the way!
---
* Bureau of Labor Statistics (BLS), U.S. Department of Labor, Occupational Outlook Handbook 2021. BLS estimates do not represent entry-level wages and/or salaries. Multiple factors, including prior experience, age, geography market in which you want to work and degree field, will affect career outcomes and earnings. Herzing neither represents that its graduates will earn the average salaries calculated by BLS for a particular job nor guarantees that graduation from its program will result in a job, promotion, salary increase or other career growth.
Classes Start July 10th
Learn More Today