Banner Image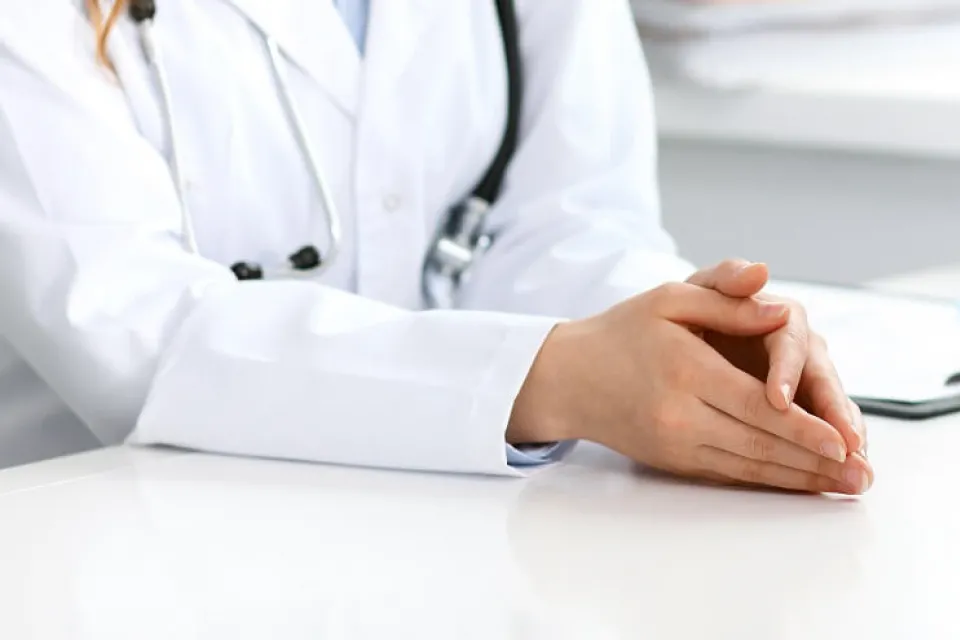 Have a head for business and an interest in helping others? A career in healthcare management or health information management could be right for you.
If you're looking for degree programs in the field of healthcare, you've probably noticed there are a many different majors to choose from with very similar-sounding names. However, there are important differences to keep in mind when choosing your career direction and your degree.
Two fields people often confuse with one another include healthcare management and health information management. Both play an important role in ensuring quality health care delivery, but both have different emphases. In this article, we'll unpack the differences between these two fields and explain potential career paths in each, including job titles, potential salary, job growth, and what you can learn in a degree program.
What is healthcare management (HCM)?
Healthcare management refers to the practices and procedures involved with operating and supervising hospitals and other healthcare facilities. Health care managers aim to improve care quality and cost efficiency at their facilities by working with medical providers, finance, human resources, IT, and all other aspects of the organization.
What is health information management (HIM)?
Health information management is a fast-growing area within healthcare. Health information managers collect, analyze, maintain, secure, and manage a healthcare facility's health information for billing, research, quality improvement, credentialing, and many other important uses. The core function of this profession is protecting the integrity and security of patient data to run the healthcare industry. Health information managers possess a combination of medical coding skills, IT knowledge, and business and management knowledge.
Similarities between HCM and HIM
Both fields combine business knowledge and specific knowledge of the healthcare environment to support the delivery of high-quality, cost-effective healthcare to patients. Regardless of whether you have a healthcare management job or a health information management job, you will work closely with physicians, surgeons, nurses, laboratory techs, and other healthcare providers to fulfil the duties of your role.
You will also interact with representatives of your facility's executive leadership. In addition, your role may involve working with representatives of health insurance companies—especially if you work in health information management careers.
Healthcare management – jobs, salary, and job outlook
Job titles for healthcare managers will vary depending on the facility and department they work in. Potential titles include:
Clinical director
Health manager
Mental health program manager
Practice administrator
Program manager
If you're coming to healthcare management after gaining experience as a healthcare practitioner, you may also have a title relevant to the clinical area you are overseeing, such as "nursing director". You may also have a job title which refers to a specific business function, such as "clinical finance director".
Projected job growth
It's a great time to move into the healthcare field. According to the U.S. Bureau of Labor Statistics (BLS), healthcare management jobs are set to grow faster than all other management jobs.
From 2020-2030, the BLS projects job openings for medical and health services managers to grow by 32%, adding 139,600 new jobs to the economy, much faster than the average across all U.S. occupations.*
What you can earn in healthcare management
Salary potential for health and medical services managers is strong. According to the BLS, the average salary for medical and health services managers is $127,980 per year ($61.53 per hour).*
Health information management – jobs, salaries, and outlook
Job titles for health information managers will also vary depending on the role. Potential job titles include:
Health Information Specialist
Medical Records Analyst
Medical Records Director
Registered Health Information Technician (RHIT)
Job growth
According to 2018 data from the BLS, employment for medical records and health information technicians are expected to grow 11% from 2018-2028, adding an additional 23,100 new jobs.*
What you can earn in health information management
The BLS reports that the average annual salary for health information technologists is $61,410 per year ($21.16 per hour).*
Discover more detail covering how much you can make in healthcare management or health information management.
Your options for education
Getting off to a strong start in either healthcare management or health information management starts with earning a degree.
At Herzing University, our healthcare administration program teaches fundamental skills for business operations and management, including finance, accounting, human resource management, and management information systems. In addition, this program teaches knowledge about the U.S. public and private healthcare systems, plus an introduction to medical terminology, healthcare policy, and healthcare law and ethics. You can choose the level of education you want to earn, with associate, to bachelor's and master's degree options.
Our health information management program teaches a blend of medical billing and coding skills, business knowledge, and healthcare systems knowledge. Students in this program will be prepared to administer healthcare computer systems as well as manage entry-level billers and coders. Associate and bachelor's degree options are available.  Graduates of the associate program can qualify to take the Registered Health Information Technician (RHIT) certification exam and graduates of the bachelor program can qualify to take the Registered Health Information Administrator (RHIA) certification exam.
Advancing your career in healthcare
To advance your career in either field, you may consider pursuing a master's degree. Herzing's MBA in Healthcare Management offers you the opportunity to earn the skills and education needed to advance to the highest level of leadership in 21st-century healthcare organizations.
We exist to help you find career success. When you're considering your first step into a new career in healthcare, we are here to help you find your way and become the successful professional you've always wanted to be.
---
* Bureau of Labor Statistics (BLS), U.S. Department of Labor, Occupational Outlook Handbook 2021. BLS estimates do not represent entry-level wages and/or salaries. Multiple factors, including prior experience, age, geography market in which you want to work and degree field, will affect career outcomes and earnings. Herzing neither represents that its graduates will earn the average salaries calculated by BLS for a particular job nor guarantees that graduation from its program will result in a job, promotion, salary increase or other career growth.
Classes Start October 30th
Learn More Today