Banner Image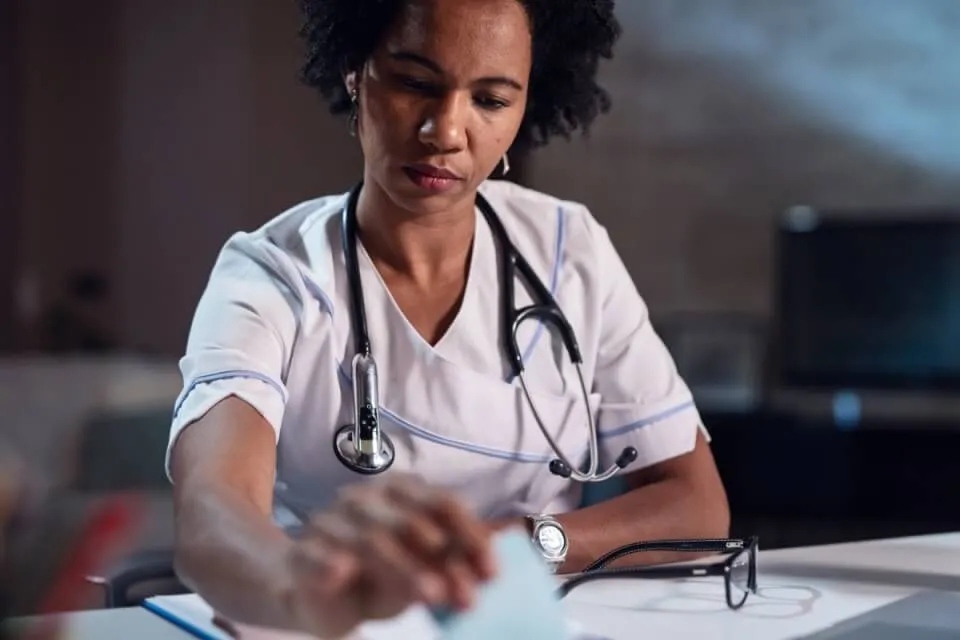 Healthcare and nursing both encompass a variety of specialties and degrees. Two positions that are often confused with one another are licensed practical nurses (LPNs) and medical assistants.
LPNs: LPNs usually serve in hospitals and clinics and work under RNs and doctors. They're responsible for monitoring patient health, administering basic patient care, and keeping records of patient health. According to the Bureau of Labor Statistics (BLS), employment of LPNs is expected to grow 9%1 from 2020 to 2030.
Medical assistants: Medical assistants typically work in clinical or administrative settings under the care of a doctor or other healthcare provider. Medical assistants may specialize in either administrative or clinical work. A clinical medical assistant performs duties, such as drawing blood or sterilizing medical instruments, although job responsibilities differ by state. An administrative medical assistant gathers medical information for insurance companies, books appointments and answers phones.
Education Requirements for LPNs and Medical Assistants
While both of these careers share similarities, the educational requirements are different.
LPNs must earn their diploma in practical nursing, which can be completed in as little as 12 months. After the completion of the program, LPN students must also pass the National Council Licensure Exam (NCLEX) to work as an LPN.
Education requirements to become a medical assistant varies by state, but most require either specialized training or the completion of a postsecondary medical assisting program. You can become a medical assistant by completing a diploma program in a few as 10 months or by earning your associate degree in as few as 16-20 months. Certifications such as the Registered Medical Assistant (RMA) or Certified Clinical Medical Assistant (CCMA) exam can give candidates a competitive edge in the job market.
Choosing Between a Career as an LPN vs. Medical Assistant
If you're uncertain about which career is best for you, here are some things to keep in mind if you're considering becoming an LPN:
You can enter the workforce quickly. While you might be interested in getting a nursing degree, you may not have the time to spend completing your Bachelor of Science in Nursing (BSN). You can become a certified LPN in as little as 12 months and begin working soon after graduation.
You'll be joining a growing field. Many states are facing a nursing shortage, with the BLS predicting the need for another 203,700 nurses every year until 2026 to avoid a further shortage. As the need for healthcare increases due to the aging baby boomer generation, there will be an inevitable demand for nurses of all types. The BLS expects as many as 78,100 LPN positions to be filled by 2028.
There are direct pathways to move your nursing career forward. Once you get your practical nursing diploma, Herzing offers a variety of pathways to advance your career, which includes:
Associate Degree in Nursing (ASN): Earning your ASN qualifies you to take the NCLEX-RN exam to become a licensed registered nurse (RN). An associate degree in nursing positions you for potential job opportunities in hospice care, home services, rehab centers, schools, nursing homes or other clinical environments.

LPN to ASN: If you want to become an RN fast, students in the LPN-ASN bridge program can be ready to sit for the NCLEX-RN in as few as 16 months – one of the quickest paths to earning your degree. Previous coursework can be applied to this program, allowing students to transfer up to 54 approved credits.

Bachelor of Science in Nursing (BSN): Whether you're new to nursing or you're already an RN, Herzing's BSN program could be the right fit for you. While salary varies by state, nurses who get their BSN have the opportunity to earn a higher salary and advance to leadership roles quicker than nurses with their ASN. In this program, you can also earn dual credit toward a Master of Science in Nursing (MSN).

LPN to BSN: This bridge program, designed for licensed practical or vocational nurses, also prepares you for the NCLEX-RN to obtain RN licensure and can be completed in as few as 28 months, depending on transfer credits. You may be eligible to enroll in our online LPN to BSN bridge option.

MSN: Students who earn their MSN will be equipped with advanced knowledge and skills to pursue a career in a specialized nursing role. Herzing's MSN programs are designed for licensed RNs who hold an ASN/ADN or a BSN, and offer several different concentrations.
If you're thinking about pursuing a career as a medical assistant:
You'll be part of a fast-growing field. The aging Baby Boomer generation has created a demand for medical assistants. From 2018 to 2028, medical assistants are expected to see a 23% employment growth according to the BLS.
You can work in a variety of settings. As a medical assistant, you have the opportunity to work in hospitals, physicians' offices, outpatient care centers or offices of chiropractors.
There are opportunities to grow. Although working as a medical assistant has the potential to be a fulfilling lifelong career, it can also be a great career starting point. Some choose to work toward a bachelor's degree in healthcare management while others may pursue a career in nursing.
---
* Bureau of Labor Statistics (BLS), U.S. Department of Labor, Occupational Outlook Handbook 2021. BLS estimates do not represent entry-level wages and/or salaries. Multiple factors, including prior experience, age, geography market in which you want to work and degree field, will affect career outcomes and earnings. Herzing neither represents that its graduates will earn the average salaries calculated by BLS for a particular job nor guarantees that graduation from its program will result in a job, promotion, salary increase or other career growth.
Banner Image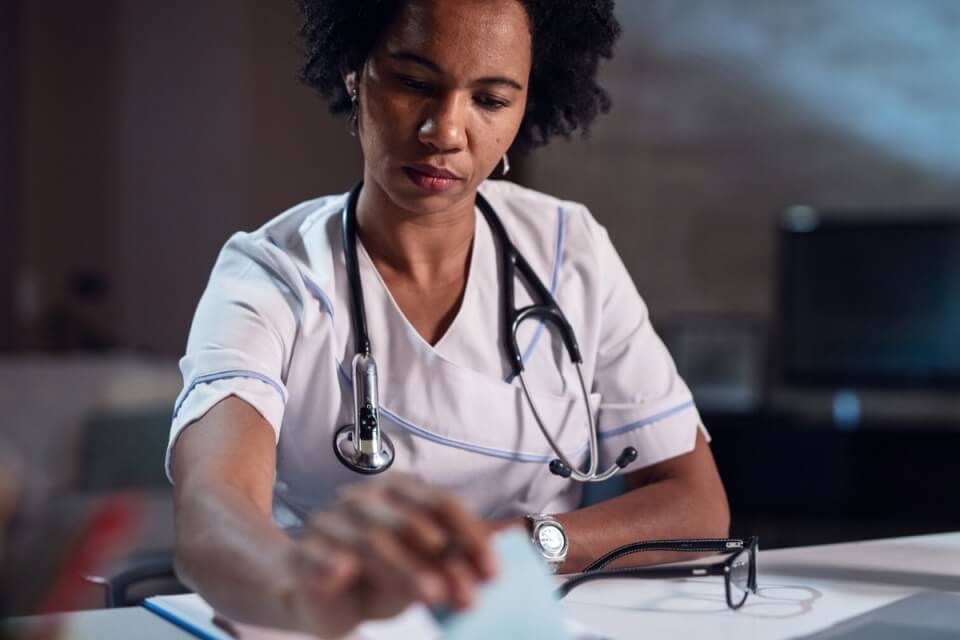 Classes Start July 10th
Learn More Today