1. Expanded responsibilities
While medical assistants and registered nurses both strive to provide quality patient care, their responsibilities and scope of practice differ.
Medical assistants can have many types of administrative and/or clinical responsibilities to help facilitate patient care. They can schedule appointments, greet patients as they enter the office and help prepare the patient by taking vitals. While they can potentially earn a level of autonomy, MAs usually work under the care of a licensed physician or a registered nurse.
Nurses play a greater role in patient care. While many of the tasks that MAs perform resemble the work of Licensed Practical/Vocational Nurses (LPN/LVN), nursing carries additional patient responsibilities, especially at the level of RN.
RNs have less of an administrative role and they primarily work one-on-one with patients. While they usually work under a licensed physician, they can create patient care plans, collaborate with other medical staff, run patient diagnostic tests and operate some medical equipment.
2. Educational Requirements
Medical assisting can be a quick path into a healthcare career, but becoming a registered nurse will take additional educational requirements. After finding a nursing school, you will have to decide what pathway you wish to pursue.
How long it takes you to go from MA to RN depends on the educational path that you choose and if previous college course credit transfers into your degree program. Herzing University offers a variety of programs, including:
Both programs provide options to potentially advance your nursing career with a Master of Science in Nursing (MSN).
3. Specializations
Just like there are different types of medical assistants, there is no such thing as "just" a nurse. Nurses provide specific care for patients in a variety of different settings. However, as you choose to pursue a nursing career, you may decide that you want to specialize in an area that interests you. Some possible nursing specialties include, but are not limited to:
There are unconventional nursing careers that you may also choose to pursue once you have earned your BSN. Nursing represents both a great next career step for MAs and excellent undergraduate foundation building a bridge to many future potential career paths.
4. Salary
Just with any change in careers, going from MA to RN can help you greatly increase your salary potential.
According to the Bureau of Labor Statistics (BLS), the average annual salary for medical assistants in May 2020 was $36,930 ($17.75 per hour).* RNs generally earn a higher salary. According to the BLS, the average annual salary for registered nurses was $80,010 ($38.47 per hour) in May 2020.
While these numbers reflect the national median, the exact salary depends upon the state, location and previous work experience. However, because the demand for all healthcare occupations is expected to increase 15% from 2019-2029, the need for both MAs and RNs is expected to continue rising. Changes in salary can also occur as a result of this demand.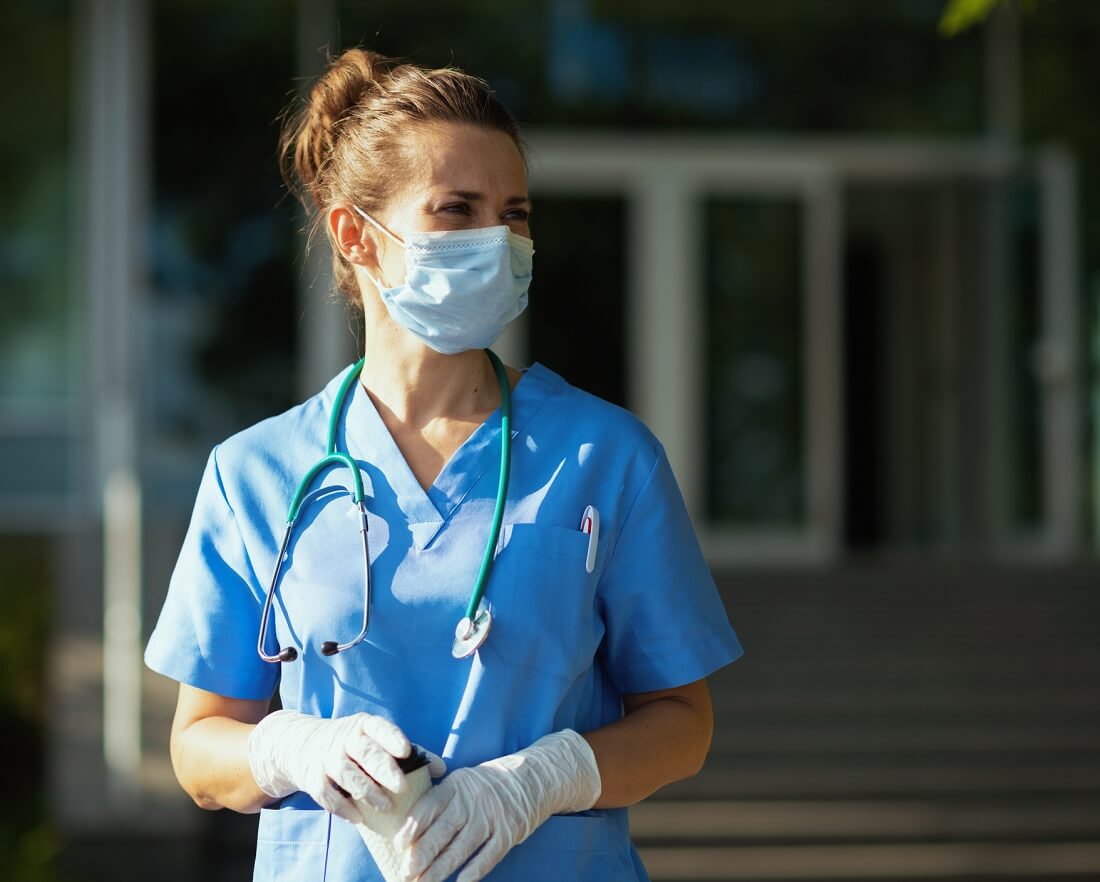 5. Where they work
Both medical assistants and registered nurses work in similar environments, but that does not mean that they are the same! As a nurse, you can pursue your career in a variety of healthcare settings.
According to the BLS, 60% of RNs worked in state, local and private hospitals in 2019. RNs are much more likely to work in hospitals than medical assistants. MAs most often work in physician's offices, with only 15% working in hospitals. If you're interested in working in a more autonomous role in patient care in a hospital environment, going from MA to RN may be right for you.
Many other nurses will choose to work in the offices of physicians, outpatient care centers, home health care and nursing homes. Although these are only some of the places that nurses can work, it depends on availability, location and specialization.