Bridge from paramedic to nursing faster
CCNE-accredited1
Transfer up to 90 approved credits
Program length: 28 months
Online general education classes + core nursing courses at our campus in Minneapolis, Minnesota
Supportive faculty and a caring learning environment
Comprehensive preparation for nursing licensure and practice
Earn dual credit towards a Master of Science in Nursing (MSN)
Program
A new career in nursing begins by earning a BSN
Your field experience as a paramedic is an excellent foundation for a career in nursing.
The knowledge you can bring to patient care as a registered nurse (RN) is highly valuable and held in high esteem by potential employers.
Seeking a new career path? Nursing represents an option that can fully utilize skills you can transition into a refreshing new career.
Herzing University's Paramedic to BSN option in Minneapolis, Minnesota helps you bridge to a Bachelor of Science in Nursing (BSN) degree and jumpstart a new career with many advancement opportunities.
With Herzing University in Minneapolis your new career in nursing IS possible.
Classes Start September 8th
Learn More Today
The Herzing Paramedic to BSN bridge program in Minneapolis, Minnesota prepares you for real-life experience in patient care, utilizing lab simulations and clinical practice.  The program features a comprehensive nursing curriculum focusing on health promotion, risk reduction, disease prevention, illness and disease management throughout the lifespan.
The program is built to help you build on your experience as a paramedic and bridge to a BSN degree. There are three main components of the program:
On-campus. Complete core coursework on campus in Minneapolis.
Online. You may complete your general education prerequisites online.
Clinicals. Clinical experience is vital to excel in your new career.
After graduating from the program you will be prepared to take the National Council Licensing Examination for Registered Nurses (NCLEX-RN), meet the board of nursing requirements and become an RN in Wisconsin.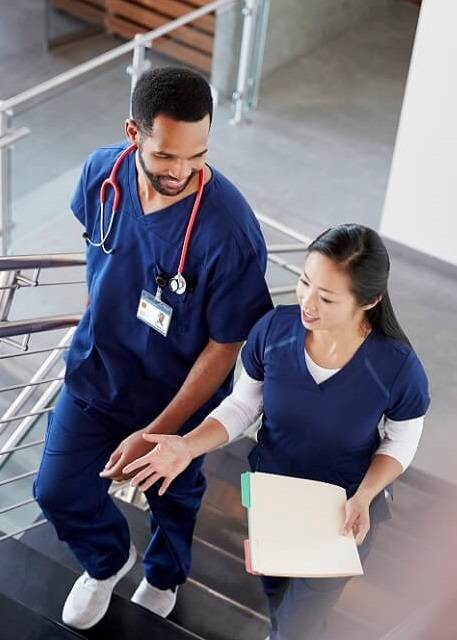 Requirements
Requirements
Enrollment requirements
To be considered for admission into the program, you must hold a high school diploma or equivalent (Diploma, HSED or GED) and meet the following criteria based on your cumulative GPA:
Cumulative GPAi
Science Requirement
TEASii
3.50–4.00
None
None
3.00–3.49
3.00 GPA in college scienceiii
None
2.50 and higher
None
Composite TEAS of 58

i. Students with 18 or more transferable collegiate credits will be assessed on their collegiate cumulative GPA. Otherwise, the high school GPA will be used.

ii. The Test of Essential Academic Skills (TEAS) from the Assessment Technology Institute (ATI).

iii. Based on your cumulative GPA in these college science courses: Anatomy & Physiology I and II, Biology, Chemistry, and Microbiology. Two of these courses must be used to calculate science GPA. Any of these courses completed must be included in the calculation, and no others. If you do not meet this requirement, you must score a composite score of 58 or higher on the TEAS. A grade of "B" or better must be earned for transfer credit to be awarded for Anatomy & Physiology, regardless of whether it was included in the calculation.
Questions?
Speak with an advisor today
Careers
Careers
Your career as a registered nurse (RN)
To become a registered nurse, you'll need to first earn an associate or bachelor's degree in nursing. Earning a bachelor's degree positions you for a wide variety of nursing specialties and unique career paths in nursing. Herzing's Paramedic to BSN option will help you get there faster than a traditional 3-year BSN program.
Can I become an RN with an associate degree? Yes! You are eligible to sit for the NCLEX-RN and become an RN in the state of Wisconsin with an associate degree in nursing. However, if you plan on pursuing your master's degree in nursing in the future, working towards your BSN from the start is a good idea.
A career in nursing offers personalized paths you may follow to work towards the career you've always dreamed about.
FAQ
Frequently Asked Questions
According to 2020 data from the Bureau of Labor Statistics, RNs make an average salary of $80,010 per year ($38.47 per hour)*. Nurses with a bachelor's degree tend to fall on the upper side of that average due to their advanced education and their qualification to help hospitals earn Magnet Recognition.
The BLS projects a 7% increase in need for registered nurses from 2019-2029*. RNs are in high demand, and earning a BSN can help your resume stand out and give you a better chance of getting the job you really want.
Our nursing programs are designed to be challenging, but not impossible. Your career as a registered nurse will be demanding, and our goal is to help you succeed and become the best healthcare provider you can be. We won't do you any favors by making things too easy.
Learn more about how hard nursing school really is from Herzing graduates who have been through it. You will have support from Herzing University faculty, staff and other students every step of the way. Never be afraid to ask for help when you need it!
The general education prerequisite and required coursework as part of the 3-year BSN program curriculum may be completed online. However, there are core nursing courses that must be completed on campus, along with an extensive clinical experience to ensure you are equipped to pass the NCLEX-RN, meet the board of nursing requirements in your state and become an RN-BSN.
Regulation has been deliberated for many years. There is currently only one state which has taken concrete action to make BSNs effectively mandatory for nurses – New York. Their "BSN in 10" bill, passed in January 2017, requires registered nurses holding an associate degree to earn their BSN qualification within 10 years of their initial RN licensure.
Two primary competing factors cloud the issue:
Hospitals are incentivized to hire more BSN-prepared nurses. Organizations seeking Magnet Recognition must require all nurse managers to hold a BSN.
Nurses are in very high demand. The American Association of Colleges of Nursing (AACN) calls it a shortage in nursing. Raising minimum education requirements may decrease the pool of eligible employable RNs.
Because of the high demand for nurses, sweeping legislation making bachelor's degrees mandatory across the board seems unlikely. However, make sure to keep an eye on what's happening in your state!
The advantages of a BSN can include:
Increased autonomy in decision making while on the job
Open doors to more specialties in the nursing field
Become a more attractive candidate for hospitals seeking Magnet Recognition
Build a foundation to grow into education or leadership pathways
Positions you better for nursing jobs with higher pay
Qualify to enroll in an MSN program
Become more familiar and educated with evidence-based practice opportunities
Increase knowledge and understanding of RN specialties and skills
Transition from "technical" to "professional" RN
Gain a deeper knowledge of nursing theory and leadership theory
A 2017 study from the American Association of Colleges of Nursing (AACN) indicates employers have the level of education at top of mind in the hiring process. Based on results from 586 schools of nursing, the study revealed 49% of hospitals and other healthcare facilities require new hires to hold a bachelor's degree in nursing, and 86.3% of employers show a strong preference for BSN graduates.
The ultimate benefit is bettering yourself, becoming the best nurse you can be and following the career path of your choosing.
With Herzing University you are never alone. It's our goal to provide all students an affordable, career-driven education. Financial aid options include:
You can find an estimate for tuition and expenses by using the Herzing University tuition wizard.
Yes!
You may think the cheapest or fastest RN to BSN program will be the best fit. Yes, time and money matters—but there's nothing more important than your career success.
Herzing University exists to empower your professional success and guide you as a lifelong learning partner. Earning a BSN degree with Herzing means developing career-focused skills to not only blossom as an RN with a BSN, but continue following your passion to carve a personalized, fulfilling career path.
It's a question of:
What your goals are
How quickly you want to reach them
If your goal is to become an RN quickly, the best choice may be an associate's degree program since you may be able to become an RN in less than 2 years.
If your goal is to become an RN and potentially advance further by working towards a master's degree in nursing (MSN), your best option is a bachelor's degree in nursing program.
Read about the most basic differences between ADN vs. BSN and discover what's best for you.
The difference between RN vs BSN is that RN stands for Registered Nurse and BSN stands for Bachelor's of Science in Nursing. RN is the career; BSN is a degree needed to become an RN. Earning your BSN positions you for more possibilities as a registered nurse both in earning potential and ability to specialize in the field of your choice.
Disclosures
Accreditations
Accreditations & Disclosures
1. The baccalaureate degree program in nursing at Herzing University Minneapolis is accredited by the Commission on Collegiate Nursing Education (http://www.ccneaccreditation.org).
* Bureau of Labor Statistics (BLS), U.S. Department of Labor, Occupational Outlook Handbook 2020. BLS estimates do not represent entry-level wages and/or salaries. Multiple factors, including prior experience, age, geography market in which you want to work and degree field, will affect career outcomes and earnings. Herzing neither represents that its graduates will earn the average salaries calculated by BLS for a particular job nor guarantees that graduation from its program will result in a job, promotion, salary increase or other career growth.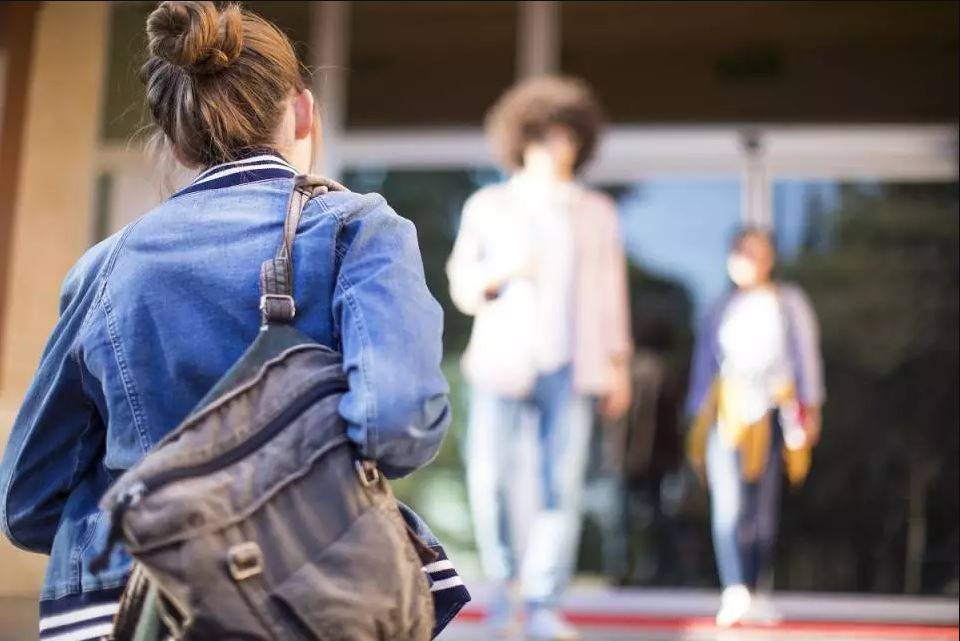 Schedule a visit to our campus in Minneapolis to learn more about the program and what we're all about. We're located just west of downtown off Hwy 169.
Herzing University - Minneapolis
435 Ford Road
St. Louis Park, Minnesota 55426
(612) 360-2484
View all Minneapolis degree programs.