Advancing to RN-BSN with Herzing IS possible
CCNE-accredited*
Complete the program in less than 1 year (often in 10 months!)
Take classes on-campus in Orlando Florida
True hybrid program – general education courses may be completed online
Rolling admissions in 8-week terms
Attend your graduation ceremony in Orlando!
Program
Earn your BSN degree in Florida - in less than 1 year
Advance your career as a registered nurse and bridge to your BSN degree by enrolling in Herzing University's RN to BSN program in Orlando, Florida. For nurses who already hold an active RN license in the state of Florida, Herzing's RN to BSN option is a program designed to apply practical nursing challenges in your current role as a registered nurse and bridge you to more potential job opportunities in nursing.
Go full-time and you could earn your Bachelor's of Science in Nursing (BSN) degree in 10 months.
Additional program highlights:
On-campus classes take place once a week
Small class sizes
Concept-based curriculum
Leadership & community clinicals
Interested in an online program? You may also consider an online RN-BSN program option for students in Florida who are comfortable with online learning and prefer a limited on-campus requirement.
Classes Start September 8th
Learn More Today
The Orlando campus RN to BSN concept-based curriculum is built for students in Florida who thrive in a live, hands-on learning environment with a personal touch.
There are three main components to our accredited hybrid RN-BSN nursing program based in Orlando, Florida:
On-campus. Come to our Orlando campus 1 day a week to complete in-person nursing classes.
Online. You may complete your general education prerequisites online.
Clinicals. The clinical component includes a community clinical and leadership clinical.
If you're interested in the fully online RN to BSN program, you can view a breakdown of the curriculum and program requirements here.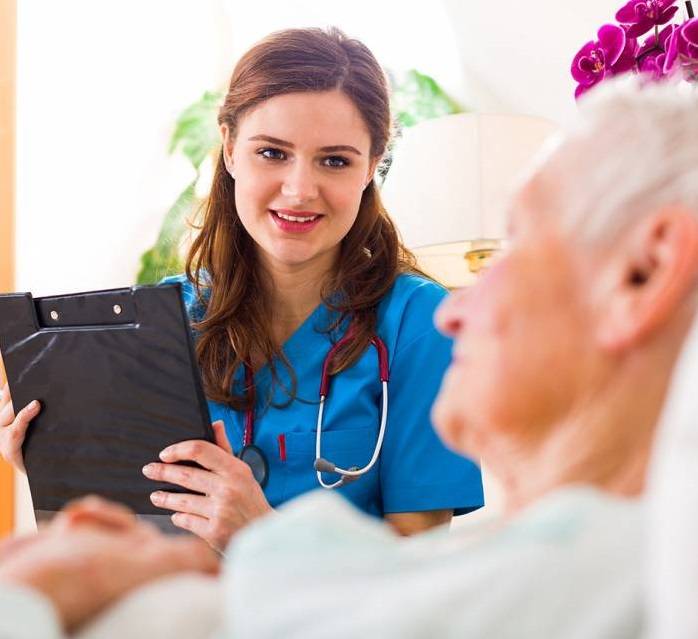 Earn dual credit towards your master's degree
Upon enrollment you may elect an option to earn credit towards a master of science in nursing (MSN). Qualifying students may be eligible to complete two graduate-level courses to get a head start on earning their MSN. We offer three specialty MSN tracks:
Requirements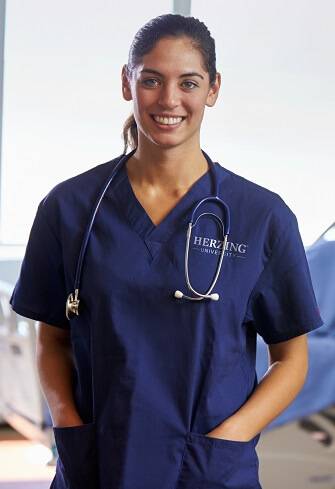 Prerequisites for the Herzing University RN to BSN bridge program in Orlando include:
Hold a current, unrestricted license as a registered nurse (RN) in the state of Florida. Enrolled students must maintain RN licensure throughout the program.
Hold an Associate degree or diploma in nursing from a nationally or regionally accredited college or university.
Conditional admission may be available for those that are awaiting the date to take the National Council Licensing Exam (NCLEX).
Graduation requirement: A minimum of 120.00 semester credit hours is required for graduation (including transfer credit). Please see the course sheet for a detailed breakdown of required courses.
Questions?
Speak with an advisor today
Clinicals
We do require clinicals to complete the program and graduate, but it's nothing like a standard ADN program. Our on-campus RN to BSN program in Orlando features two clinicals: a community clinical and leadership clinical.
Community clinical
This 45-hour clinical requirement emphasizes your impact in the community. You will identify a community need and work with a community liaison (not preceptor) to develop a solution to the problem. Examples from recent Herzing students:
Setting up a community garden to provide access to fresh vegetables
Brain Trauma Awareness Program for local youth football league
Educating children on healthy living
Providing free health screenings in poor communities
Leadership clinical
In your leadership clinical, you will work alongside a manager in a healthcare facility to earn valuable real-life on-site experience as a nurse. This clinical is unique to our Orlando campus RN-BSN option and can provide temporary practice with a top-level healthcare provider.
Herzing's goal is to help you become the best nurse you can be. Our clinical programs provide the experience you need to grow into a top-tier BSN-prepared registered nurse in Florida.
Disclosures
Accreditations
Accreditations & Disclosures
* The baccalaureate degree program in nursing at Herzing University Orlando is accredited by the Commission on Collegiate Nursing Education (http://www.ccneaccreditation.org).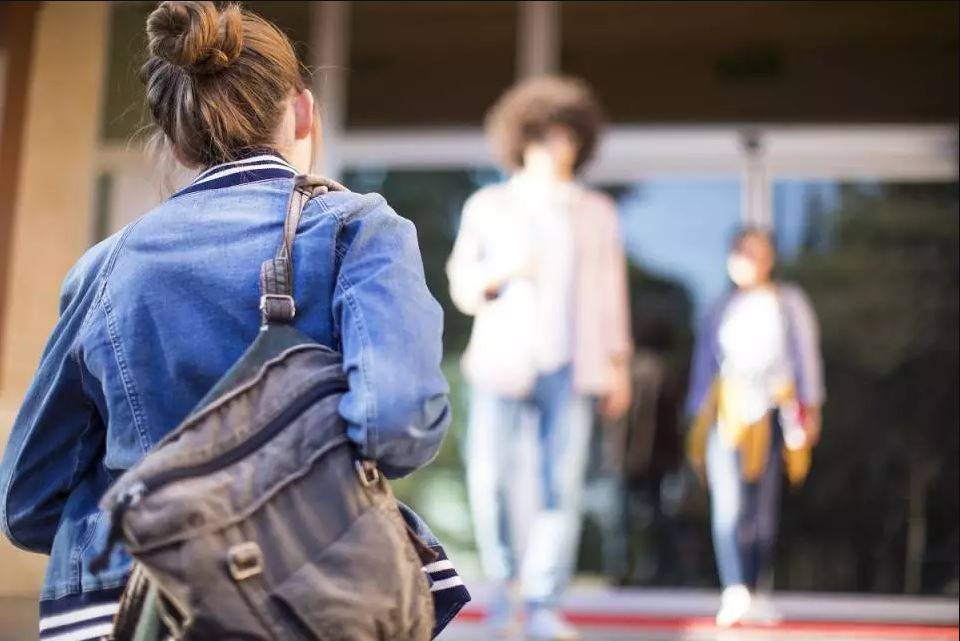 Come visit our Orlando campus for a personalized look at our RN to BSN campus bridge program to get a feel for the school and our learning environment. We are located on the northeast side of Orlando just off Semoran Boulevard.
Orlando Campus
1865 SR 4360
Winter Park, Florida 32792
 (407) 641-5227
View all Orlando degree programs.