If you're considering a degree in nursing education, you might assume that means pursuing a career as a nursing instructor at a college or university.
What you might not realize is that there are plenty of opportunities to work as a nurse educator in a clinical setting. As more individuals join the nursing workforce, hospitals rely on nurse educators to extend teaching beyond the classroom and mentor new nurses on the job.
That's exactly what Valarie Grant chose to do.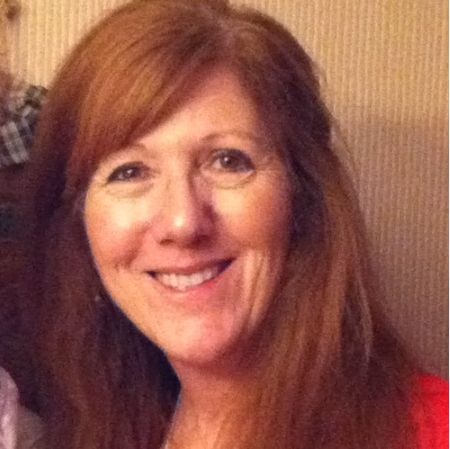 Grant began her career as a registered nurse (RN) more than 35 years ago. In 2016, she earned her MSN in Nursing Education (BSN to MSN) from Herzing University.
Today, she works as an education coordinator, leading operating room orientation for nurses of a variety of experience levels and disciplines.
She's made a real difference in the lives and careers of both new and experienced nurses entering the OR and has even been featured in OR Manager, a publication for doctors, nurses and other decision-makers in the surgical suite.
So, what's it really like to become a nurse educator? Grant offers her take on being an online student, her hectic day-to-day schedule and why it's all worth it.
Why did you decide to pursue a degree in nurse education?
Early in my nursing career, I worked as surgical tech instructor in the operating room. The role was created for me because our educator at the time did not have any experience in the OR, and we needed someone to help train our new nursing staff in that department.
So, from the beginning of my career, I had always been involved in clinical education. Orienting staff and working with students had always been an interest of mine. I realized I was not interested in pursuing a management role and that an education position was professionally the right track for me.
Was it challenging to go back to school? How did you overcome those challenges?
At first, it was stressful for me to go back to school. Online learning was completely foreign to me. I had not been a student for a long, long time. There was no such thing as online education when I was an undergrad!
It took me a while to realize that it was okay to reach out to my professors, but once I did, they were all so, so supportive. My advisor was amazingly helpful. She helped me figure out how to change my classes so I could better manage my schedule between school and work.
I also got close with some of my classmates. During my very first classes, a student organized a Facebook group for all of us in the MSN cohort and that was a life-saver for me.
What is your typical day like?
I start my day at 6:30 am. First, I review the daily schedule and assignments for our RNs and surgical techs in orientation. I make sure they are assigned to appropriate surgeries with strong preceptors. Then, we have a morning huddle with all of the OR staff. Afterwards, I visit various ORs and check in with the staff because often they will need some educational assistance and support.
I also supervise nursing students that are in the OR for the day. I get them assigned to a perioperative patient and talk to them about their day. On some days, I may lead a preceptor class or work with our Simulation Lab on a Code Blue simulation for our OR staff. I try to stay involved with the OR because it helps me identify the needs of staff and be available when I'm needed.
What is most challenging and rewarding about your job?
The most challenging—and most rewarding – part of my job is that the best-planned day can change in a minute. Between managing our department's educational and staffing needs and providing support to students, my days are usually unpredictable! But, it keeps me fresh. I'm always busy and looking for opportunities to support the department.
Based on your experience and observations, why is important to have nurse educators in a clinical setting?
As nurses ourselves, we can relate. No matter the situation, we have been there. I think that our experience and our education helps bolster our credibility with the staff and provides us an opportunity to make a difference. We can evaluate priorities and think on our feet.
---
* Bureau of Labor Statistics (BLS), U.S. Department of Labor, Occupational Outlook Handbook 2021. BLS estimates do not represent entry-level wages and/or salaries. Multiple factors, including prior experience, age, geography market in which you want to work and degree field, will affect career outcomes and earnings. Herzing neither represents that its graduates will earn the average salaries calculated by BLS for a particular job nor guarantees that graduation from its program will result in a job, promotion, salary increase or other career growth.