Banner Image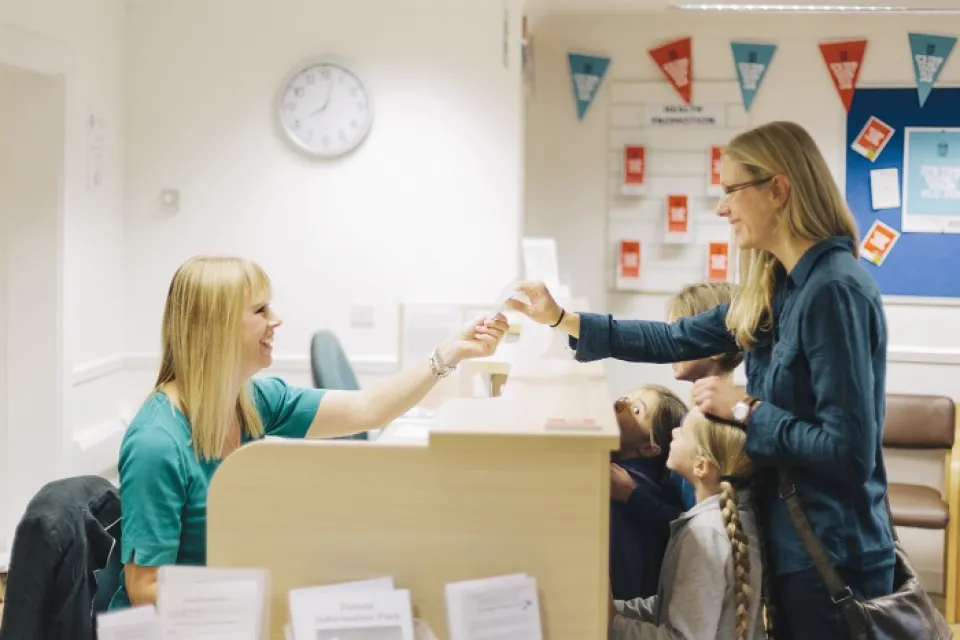 According to 2020 data from the U.S. Bureau of Labor Statistics (BLS), medical assistants earn an average annual salary of $36,930 per year ($17.75 hourly). Graduates starting their first job straight out of school will need to gain experience as a medical assistant to grow beyond an entry level wage and approach the national average.
Average estimates for pay can vary widely based on the state in which you practice, your level of experience in the field and type of healthcare facility you work in (hospital, physician's office, assisted living, etc.).
The highest paid medical assistants – in the top 10% - earn $50,580 per year on average. You can only reach this tier with years of experience and a strong body of work to support it.
State
Per hour
Per year
Alabama
$14.40
$29,950
Alaska
$22.41
$46,610
Arizona
$17.15
$35,670
Arkansas
$15.16
$31,530
California
$20.67
$42,990
Colorado
$18.77
$39,040
Connecticut
$19.75
$41,070
Delaware
$16.71
$34,750
District of Columbia
$21.80
$45,340
Florida
$16.73
$34,800
Georgia
$16.47
$34,250
Hawaii
$19.49
$40,530
Idaho
$17.67
$36,760
Illinois
$17.88
$37,190
Indiana
$16.73
$34,790
Iowa
$18.11
$37,660
Kansas
$15.40
$32,030
Kentucky
$16.08
$33,450
Louisiana
$14.96
$31,110
Maine
$18.18
$37,820
Maryland
$18.50
$38,480
Massachusetts
$20.72
$43,090
Michigan
$16.75
$34,830
Minnesota
$20.72
$43,090
Mississippi
$14.69
$30,550
Missouri
$16.13
$33,540
Montana
$17.78
$36,980
Nebraska
$17.21
$35,810
Nevada
$17.29
$35,970
New Hampshire
$18.68
$38,860
New Jersey
$18.23
$37,920
New Mexico
$15.55
$32,340
New York
$19.16
$39,850
North Carolina
$16.61
$34,540
North Dakota
$18.45
$38,380
Ohio
$16.48
$34,270
Oklahoma
$15.28
$31,790
Oregon
$20.05
$41,700
Pennsylvania
$16.67
$34,670
Rhode Island
$18.51
$38,510
South Carolina
$15.87
$33,010
South Dakota
$15.34
$31,910
Tennessee
$16.34
$33,990
Texas
$16.20
$33,700
Utah
$16.91
$35,170
Vermont
$17.88
$37,190
Virginia
$17.66
$36,730
Washington
$21.97
$45,700
West Virginia
$14.34
$29,820
Wisconsin
$18.65
$38,800
Wyoming
$17.14
$35,660
Job outlook: expected future need for medical assistants
The BLS projects employment for medical assistants will grow by as much as 19% from 2019-2029, more than four times the average rate for all occupations. Given the growth of the baby-boom population, the need for medical services is expected to rise and increase the demand for medical assistants and more kinds of healthcare workers.
Medical assistants (MA – CMA if certified) perform administrative and certain clinical duties under the supervision of a physician. The two basic types of medical assistants are clinical medical assistants and medical administrative assistants. Depending on the position, you will be responsible for various medical tasks. There are a few common working environments for medical assistants:
Front office. Tasks include answering the phone, scheduling appointments, informing the physician about patient concerns and greeting patients when they enter the office.
Back office. This is a great opportunity to interact with patients. Responsibilities may include measuring vital signs, obtaining the patient's medical history, and you may even assist in treating patients.
Laboratory. You may be responsible for drawing blood, pregnancy tests, drug screens or other in-house lab procedures.
The duties of a medical assistant are difficult to pinpoint since it varies so widely between facilities and roles within them. You will have the opportunity to discover your strengths and preferences working in healthcare. This makes medical assisting an instructive first stop in healthcare to help you determine a career path.
Career pathways as a medical assistant
Starting out as a medical assistant can be an excellent springboard into a variety of careers in healthcare. Your experience can help you qualify for a position as a manager, administrator or other medical specialist (provided you also meet any further educational requirements).
Medical assisting vs. related careers in healthcare
If you're weighing your career options and considering medical assisting, take a look at the average national salary compared to similar common paths in healthcare—based on 2020 data from the Bureau of Labor Statistics (BLS):
Keep in mind the educational requirements for each position vary widely. Not all positions listed are entry-level and typically require a specialty degree. For instance: you must earn an associate or bachelor's degree in nursing to be eligible to go from MA to RN; dental assistants typically need to earn their diploma or associate degree in dental assisting before being able to practice (requirements vary by state).
Further reading: discover the primary differences between a medical assistant and LPN.
How do I advance my career?
Your experience as a medical assistant can be very valuable if you are looking to branch into new job opportunities in healthcare. After you've earned a diploma or associate degree and gained experience as a medical assistant, you may consider an online health sciences program to complete your bachelor's degree and qualify for the next level of jobs in your field.
Learn more about the medical assisting career path options and in which specialty fields medical assistants can thrive.
Taking the first step
Getting educated is the first step to become a medical assistant. Herzing University offers multiple medical assisting program options online:
Our goal is to empower you to reach your career goals and become possible. Take the leap and become a new you!
---
* Bureau of Labor Statistics (BLS), U.S. Department of Labor, Occupational Outlook Handbook 2020. BLS estimates do not represent entry-level wages and/or salaries. Multiple factors, including prior experience, age, geography market in which you want to work and degree field, will affect career outcomes and earnings. Herzing neither represents that its graduates will earn the average salaries calculated by BLS for a particular job nor guarantees that graduation from its program will result in a job, promotion, salary increase or other career growth.
Classes Start August 9th
Learn More Today