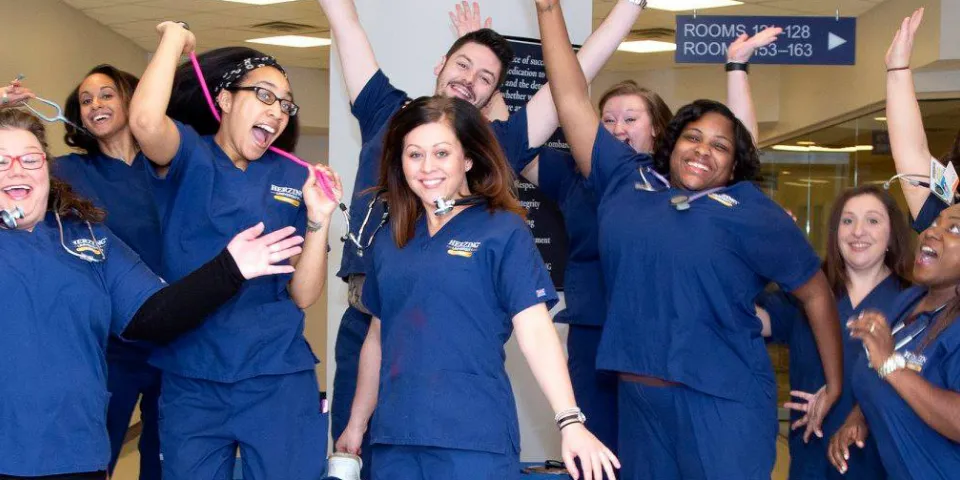 To celebrate National Nurses Week in May, Herzing University is running a #ThankANurse sweepstakes. Herzing students, friends and family are encouraged to enter the sweepstakes by sharing their thanks and appreciation for the nurses in their lives. Five lucky winners will receive a bundle of Herzing swag in May.
Submissions have already started pouring in:
"I am so very thankful for the nurses at Froedert Medical College of Wisconsin and at the Children's Hospital of Wisconsin. Without them, I wouldn't have my amazingly handsome blue eyed happy boy again. They brought him back from no vision in his left eye to smiling and seeing the world in a new light. So thank you! #ThankANurse" – Kim W.
"I want to thank Jennifer. She was my nurse when I had surgery a few weeks ago. She was so nice and always had a smile on her face when she came into my room. Thank you so much Jennifer!" – Jaime M.
"Thank you to my amazing boss! You go above and beyond for our residents and it amazes me how much you care and know each one of them inside out. Also thank you for pushing me to continue my education as I go from LPN to RN and always working with my school schedule, kids and family."—Sidney W.
Check out all of the recent #ThankANurse notes and submit your own here! The sweepstakes closes May 12, 2019.