Let's first address some of the most common questions from non-nurses considering pursuing a career as a nurse practitioner.
Frequently Asked Questions
Nurse practitioners have an expanded scope of practice compared to registered nurses. In addition to RN duties, nurse practitioners may also write prescriptions, order lab tests, diagnose illnesses, and more (although specifics vary by state). NPs have greater autonomy in delivering patient care, and for that reason, the education requirement is higher. 
Learn more about the main differences between RN vs. NP.
It can take roughly 3-5 years to go from non-nurse to NP through our program options but it depends on what education you've already earned and how quickly you want to progress.
No. Registered nurses holding an associate degree who enroll in an accelerated RN to MSN (Nurse Practitioner concentration/track) program may skip earning a Bachelor of Science in nursing (BSN) on their way to earning their MSN.
No. To become a nurse practitioner, you will need to earn a Master of Science in Nursing (MSN) degree.
This depends on the state in which you practice. Qualifying for NP school is not the same as qualifying for NP jobs. You may not need to be a Registered Nurse (RN) to qualify for an NP degree program, but some employers may require a minimum amount of RN experience from NP job applicants.
What degree do I need to become an NP?
You will need to earn a Master of Science in Nursing (MSN) before you can become a nurse practitioner—or any other type of Advanced Practice Registered Nurse (APRN).
This can be a daunting prospect if you have yet to earn an undergraduate degree. However, an advanced degree is required for a reason. Practicing and excelling as a nurse practitioner demands advanced education and meaningful professional experience. There is no fast track to reaching one of the highest degrees in the nursing profession!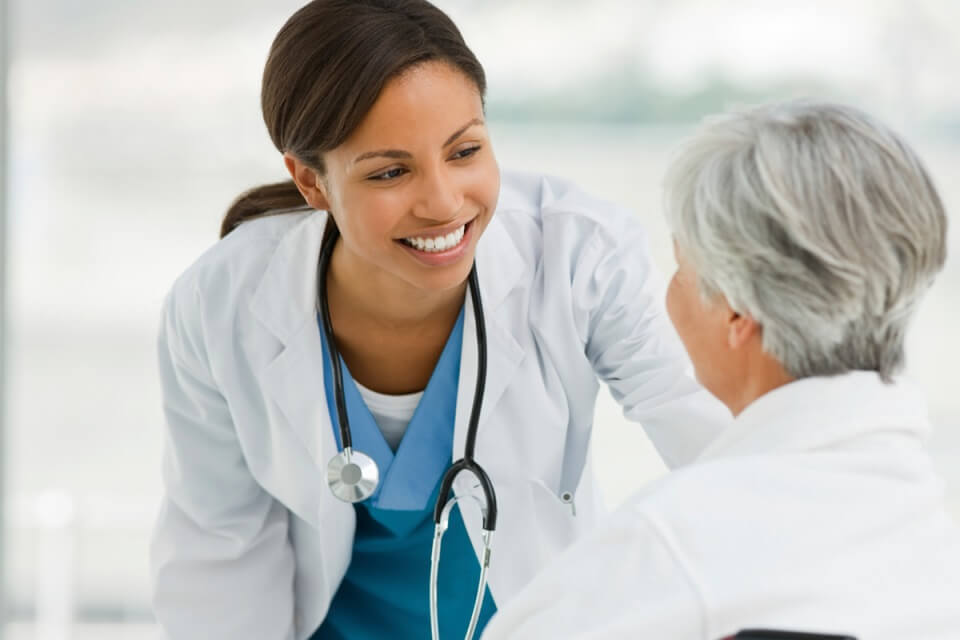 Can you go from non-nurse directly to nurse practitioner?
Some schools offer a direct-entry MSN program designed for prospective students who hold a bachelor's degree holders in a non-nursing field.1
Direct-entry programs aren't right for everyone.
Here's why:
Direct-entry programs typically require a bachelor's degree in a non-nursing field. Students who do not currently hold a bachelor's degree may not qualify for the direct-entry program of their choosing.
Most direct-entry programs are full-time. Non-nursing students who want to continue to work while going to school part-time may find difficulty finding a part-time direct-entry program near them. Some schools may recommend you do not work over the course of the program.
Their accelerated pace can be very demanding. Not everyone learns at the same speed. With so much to learn in so little time, the pace of study can become overwhelming. Sometimes the shortest path isn't always the best path! You may find it's worth taking the time to get the most out of your education.
Options for MSN specialization can be limited. Some schools' direct-entry program only offers a single MSN specialization. Oftentimes it's a generalist program with no specialization. There are many different concentrations you can pursue as a nurse practitioner. There isn't always a direct-entry MSN option when you're starting at the beginning. If the MSN generalist program is all that is offered, you will need to return to school after your direct entry program for a post master's certificate in the NP track you desire. This could take an additional 18-24 months.
You don't always earn an undergraduate degree along the way. The purpose of a direct-entry MSN program is to earn your MSN as quickly as possible – and depending on the program, you don't always earn a BSN despite completing all undergraduate competencies. You will want to find out from your employer if they would like you to have a BSN or if they will accept an accelerated program resulting in an MSN.
Real nursing experience is limited. With no prior nursing credential and an accelerated full-time education all the way through an MSN program, you can potentially miss valuable working experience as an RN that can help you become a better nurse practitioner. Direct-entry programs use the advantage of a previous degree to solidify the foundational information that you have to move right into the nursing environment. Some direct-entry programs allow a stop along the way to sit for the NCLEX prior to graduation. Depending on the state, there may still be some limitations on whether you can practice until you graduate.
Your career path may evolve. There are a wide variety of career opportunities in nursing with different educational requirements. Choosing a master-level specialty can be tough before ever taking a nursing class! You may find another calling as an RN.
So, what are my other options?
There are many potential pathways besides direct-entry programs current non-nurses can pursue to become a nurse practitioner. We offer a wide variety of options for students new to nursing who are ready to take big steps down a new career path—and many online nurse practitioner programs to help you choose your unique educational pathway.
Once you've earned an undergraduate nursing degree, you can potentially begin working towards an online master's degree in an NP specialty, including: