Become possible with Herzing University in Orlando.
Your new career path in nursing awaits. Herzing University in Orlando offers career-focused programs built to empower the better, more successful nursing professional you've pictured yourself to be. Choose a nursing school who will support you as a lifelong learning partner.
Herzing University
Orlando
Address
1865 SR 436
Winter Park, Florida 32792
Become a Nurse
How do I become a registered nurse (RN)?
Earning a degree in nursing is your first step to becoming a registered nurse in Florida. Requirements include passing the National Council Licensure Examination for Registered Nurses (NCLEX-RN) exam and meeting the Florida Board of Nursing requirements.
How long it takes
16-36 months1
Enrollment requirements
2.5+ GPA2
Minimum TEAS score3
How much you can make
$72,000/year4
9% projected job growth5
Associate and bachelor's degree programs available. Varies depending on your eligible transferrable college credit.
Students with 18 or more transferable collegiate credits will be assessed on their collegiate cumulative GPA. Otherwise, the high school GPA will be used.
Applicant must achieve a minimum score on the most current version of the Test of Essential Academic Skills (TEAS); TEAS score must be from within two years of anticipated date of matriculation. Students with a 3.00 GPA or higher may not be required to take the TEAS. Please contact us for more details.
Average / mean pay in Florida, according to 2021 data from the Bureau of Labor Statistics (BLS). BLS estimates do not represent entry-level wages and/or salaries. Multiple factors, including prior experience, age, geography market in which you want to work and degree field, will affect career outcomes and earnings. Herzing neither represents that its graduates will earn the average salaries calculated by BLS for a particular job nor guarantees that graduation from its program will result in a job, promotion, salary increase or other career growth.
Nationwide 2020 – 2030 estimate for Registered Nurses, according to the BLS.
The faculty here make themselves available during their designated office hours, but if you need extra help, they will meet at times that will work for YOU.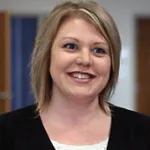 Nursing Program
Madison Campus
FAQ
Frequently Asked Questions
Accreditation
Accreditation & Disclosures
The Associate of Science in Nursing program, Associate of Science in Nursing-Bridge to ASN program , Bachelor of Science in Nursing program, and Bachelor of Science in Nursing-Bridge to BSN program at the Orlando campus has an accredited status with the Florida Board of Nursing (4042 Bald Cypress Way, Tallahassee, Florida, 32399-3252, 850-245-4125, www.floridasnursing.gov). Consequently, graduates are eligible to sit for the National Council of State Boards of Nursing (NCLEX-RN) licensing exam upon successful completion of the program. Passing this exam allows graduates to apply to the State Board of Nursing for licensure as a registered nurse.
The Associate of Science in Nursing program at Herzing University located in Orlando, Florida is accredited by the: Accreditation Commission for Education in Nursing (ACEN), 3390 Peachtree Road NE, Suite 1400 Atlanta, GA 30326, (404) 975-5000. The most recent accreditation decision made by the ACEN Board of Commissioners for the Associate of Science in Nursing program is Continuing Accreditation. View the public information disclosed by the ACEN regarding this program at http://www.acenursing.com/accreditedprograms/programsearch.htm.
The baccalaureate degree program in nursing at Herzing University Orlando is accredited by the Commission on Collegiate Nursing Education (http://www.ccneaccreditation.org).
The master's degree program in nursing and post-graduate APRN certificate program at Herzing University Madison are accredited by the Commission on Collegiate Nursing Education (http://www.ccneaccreditation.org). Herzing University is approved to offer programs in an online learning modality through association with the main campus in Madison, Wisconsin.
View Herzing University Accreditation and Approvals