Earn your BSN in Orlando and become possible
CCNE-accredited*
Transfer up to 90 approved credits
3-Year BSN program, or less depending on transfer credit or prior learning
Year-round study
Take classes on-campus in Orlando, Florida + online general education courses
Earn dual credit towards a Master of Science in Nursing (MSN)
Program
Earn your BSN in Orlando in 3 years or less
Take your career to the next level with a Bachelor of Science in Nursing (BSN) degree.
A BSN is increasingly becoming the educational standard for registered nurses. Herzing University in Orlando offers nursing program options for nursing students with no collegiate degree, students with a degree in a prior field looking for a second career in nursing and registered nurses looking to earn their BSN.
Earn your BSN degree at Herzing University and you may accelerate into graduate nursing programs and onto advanced practice, management or nursing faculty positions.
High-fidelity simulation to enhance learning opportunities
Academic resources and support to help you succeed
Learn from credentialed faculty with real-world hospital and patient care experience
Our purpose is to empower you to succeed in your career and continue to get better at what you do. The Herzing Orlando campus program fully prepares you to grow into a successful nursing professional.
Classes Start September 8th
Learn More Today
Why Herzing
Career pathways to becoming a BSN-prepared RN
Herzing University is your partner throughout your nursing career, from your very first class to graduating with your master's degree in nursing (should you choose to pursue it!).
The Orlando BSN degree program offers three options depending on where you are now:
Our traditional pre-licensure program is built for new nursing students with no current degree. The pre-licensure program takes 3 years or less depending on prior transfer credit.
The RN to BSN completion option is for students who have earned an associate or diploma in nursing and are an active, licensed RN. Complete the program on campus in Orlando, FL or online.
I have a BS degree

in another field
---
Options for veterans, LPNs/LVNs and students with other healthcare licensure
You may be able to receive credits for prior learning so you can accelerate your education and earn your bachelor's degree in nursing faster through our Orlando, Florida Bridge to Bachelor in Nursing program. The bridge to BSN program is designed for:
Earn dual credit towards an MSN degree
Qualifying students may be eligible to complete up to four graduate-level courses as part of their BSN or RN-BSN program plan at Herzing University. We offer three specialty tracks in our MSN program:
The Orlando BSN program curriculum is a concept-based learning model focused on helping you pass the NCLEX exam after graduation. Our program is designed to help you succeed in your new career.
Classes
You'll take one class at a time, each lasting 8 weeks. Learning is highly practical, with a conceptual introduction in a lecture and reinforcement in select simulation labs for real-time practice.
Clinicals
Typically, students will spend 2 days in the classroom and 1 day in a clinical or lab. Clinical sites include acute care clinics, long-term care, community-based facilities and major healthcare providers in Orlando.
Job prospects
With 180 hours required at a clinical site for your practicum, consider your clinicals one long job interview. Many Herzing students graduate and receive job offers from their clinical site given their experience on site.
Laying the foundation for ongoing growth
Conceptual instruction combined organically with clinical experience in many healthcare settings provides a broad, holistic understanding of what it means to be a professional nurse. A solid framework is built that you may continually build from as a practicing registered nurse.
Herzing University's BSN pre-licensure plan is approved by the Florida Board of Nursing and prepares students to sit for the NCLEX-RN to earn RN licensure upon completion.
Questions?
Speak with an advisor today
Requirements
Enrollment requirements
To be considered for admission into the BSN program, you must hold a high school diploma or equivalent (Diploma, HSED or GED) and meet any of the below requirements:
Minimum cumulative GPA of 2.5, and meet a minimum composite score of 58 on the most current version of the Test of Essential Academic Skills (TEAS). TEAS score must be from within three years of anticipated date of matriculation
Minimum cumulative GPA of 2.5, and a minimum score of 21 on the ACT
Cumulative GPA of 3.0 or higher (no entrance test!)
* Students with 12 or more transferable collegiate credits will be assessed on their collegiate cumulative GPA. Candidates with a GED or HSED will be assessed a 2.5 cumulative GPA.
Careers
Your career as a registered nurse
Ranked #9 Best Health Care Jobs of 2020 according to U.S. News & World Report
Becoming a registered nurse (RN) with a bachelor's degree opens many doors to advance your nursing career. There are all sorts of different types of nurses and you will have greater opportunity to pursue the nursing specialty of your choice.
How much do BSN-prepared RN's in Florida make?
The average salary for a registered nurse in Florida as of 2018 is $66,210 per year ($31.83 per hour), according to the Bureau of Labor Statistics. Nurses with a BSN can have a better chance of earning a higher salary on average given their further education. Learn more about how much a BSN makes on average.
RN job outlook
Due to demographic changes in coming years, the demand for registered nurses is projected to increase. The Bureau of Labor Statistics projects a 15% increase in employment from 2016 to 2026, meaning you have the chance to join a rapidly growing healthcare industry and position yourself for many job opportunities after graduation.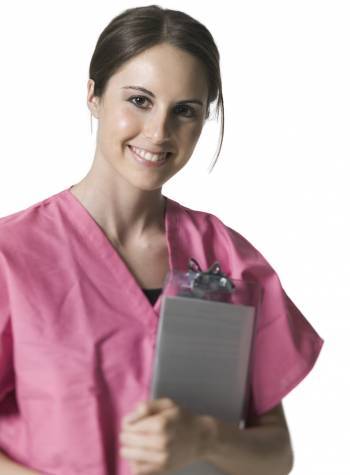 FAQ
Frequently Asked Questions
There are a wide variety of different career paths in nursing, and depending on what makes the most sense for you there are several different types of nursing degrees you may consider:
Diploma in Practical Nursing. The fastest way to start your nursing career is to earn a diploma in practical nursing and become a Licensed Practical Nurse. This isn't a "degree" but it's an alternative starting point if you're ready to get your feet wet in nursing.
Associate degree in nursing. Earn an associate's degree in nursing and you'll be eligible to site for the NCLEX and become a Registered Nurse (RN).
Bachelor's in nursing. A bachelor's degree is becoming the new educational standard for registered nurses, and it will qualify you for a master's degree program.
Master's in nursing. Many roles up the ladder in nursing will require a master's degree.
All schools have their own distinct degree programs based on their qualifications and expertise. Herzing University offers many different options to provide the shortest path to your destination no matter where you are right now, including campus bridge programs and online programs to help you reach the next level in your education. View all of our nursing programs.
The general education prerequisite and required coursework as part of the 3-year BSN program curriculum may be completed online. However, there are core nursing courses that must be completed on campus, along with an extensive clinical experience to ensure you are equipped to pass the NCLEX-RN, meet the board of nursing requirements in your state and become an RN-BSN.
Our nursing programs are designed to be challenging, but not impossible. Your career as a registered nurse will be demanding, and our goal is to help you succeed and become the best healthcare provider you can be. We won't do you any favors by making things too easy.
Learn more about how hard nursing school really is from Herzing graduates who have been through it. You will have support from Herzing University faculty, staff and other students every step of the way. Never be afraid to ask for help when you need it!
With Herzing University you are never alone. It's our goal to provide all students an affordable, career-driven education. Financial aid options include:
You can find an estimate for tuition and expenses by using the Herzing University tuition wizard.
There are several benefits of being a BSN prepared nurse, including:
Job security
Higher average income
Develop a more global perspective
Getting involved in the community
Leadership skills
Evidence-based practice
Getting a BSN includes coursework and experience surpassing an associate's degree program. Read more about the advantages of getting a bachelor's degree in nursing.
You don't need a bachelor's degree in nursing to become a registered nurse. Earn your associate's degree in nursing and you can become an RN more quickly and earn your first set of scrubs.
However, if your goal is to continue climbing the ladder to become a nurse practitioner or pursue roles in nursing leadership or administration, you may be best off enrolling in a BSN program so you can reach your goals faster.
No matter what you choose, Herzing is here to empower you to become the best nursing professional you can be.
Because nurses with a BSN have earned that next degree level and generally have the edge on the job market, they will on average earn a slightly higher salary than nurses with an ASN. However, there are always exceptions; an ASN with several years of an experience may earn a higher salary than an RN with a BSN who is just starting their career.
Registered nurses on average earn $77,460 per year ($37.24 per hour) nationwide, according to the Bureau of Labor Statistics—although estimates will vary based on your state of employment. Find the average BSN nurse salary in your state.
It's a question of:
What your goals are
How quickly you want to reach them
If your goal is to become an RN quickly, the best choice may be an associate's degree program since you may be able to become an RN in less than 2 years.
If your goal is to become an RN and potentially advance further by working towards a master's degree in nursing (MSN), your best option is a bachelor's degree in nursing program.
Read about the most basic differences between an associate and bachelor degree.
The baccalaureate degree program in nursing at Herzing University Akron, Atlanta, Brookfield, Kenosha, Madison, Minneapolis and Orlando are accredited by the Commission on Collegiate Nursing Education (http://www.ccneaccreditation.org).
There are many different nursing specialties to choose from. Depending on your personality, educational background and preferred working environment you can follow your own personalized path in the nursing profession.
Here are a few popular nursing specialties you may consider:
You can take our nursing personality quiz to get a better idea of what you might prefer in your nursing career.
Disclosures
Accreditations
Accreditations & Disclosures
* The baccalaureate degree program in nursing at Herzing University Orlando is accredited by the Commission on Collegiate Nursing Education (http://www.ccneaccreditation.org).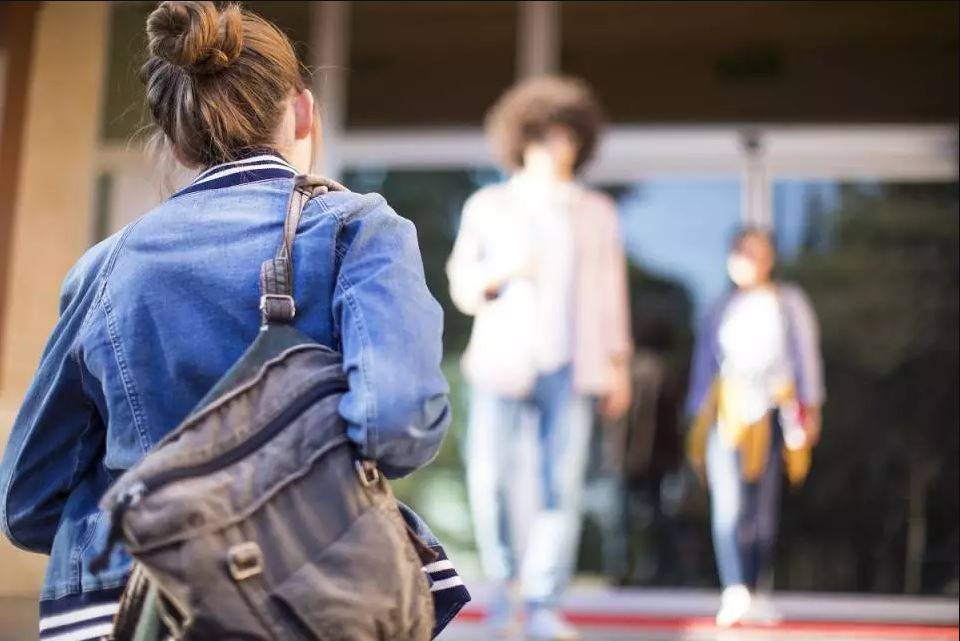 Come visit our Orlando campus for a personalized look at our BSN program to get a feel for the school and our learning environment. We are located on the northeast side of Orlando just off Semoran Boulevard.
Orlando Campus
1865 SR 4360
Winter Park, Florida 32792
(407) 641-5227
View all Orlando degree programs.