Take the leap into your new career as a nurse.
One of the quickest ways to start your career in nursing is earning your diploma in Practical Nursing. The Herzing University PN program provides a hands-on education preparing you to become a LPN and get your first job as a nurse.
How long is the Herzing University PN program in Orlando?
You'll build the real-world skills and confidence to be on your way to a nursing career in as few as 12 months (1 year), fully prepared to take the National Council Licensing Examination for Practical Nurses exam (NCLEX-PN) and become a Licensed Practical Nurse (LPN).
As a Herzing University - Orlando practical nursing student, you will:
Practice in simulation labs
Gain hands-on clinical experience
Take all courses on campus
Learn from nursing instructors with real healthcare experience
Herzing University Orlando staff & faculty actively support you every step of the way. Our mission is to empower you to become better at what you do, earn your PN diploma and find success in your new career.
Classes Start January 9th
Learn More Today
Curriculum
Orlando practical nursing program classes & curriculum details
The practical nursing program at Herzing University in Orlando, Florida provides theoretical, academic and clinical instruction in many different types of nursing to bridge the patient lifespan, including mental health, pediatric, geriatric, obstetric and surgical care.
Over the course of the program, you will learn the basics of nursing procedures, measuring vital signs, administering medication, and develop communication skills necessary to easily collaborate with other healthcare providers.
| Program | Monthsi | Credits |
| --- | --- | --- |
| Diploma in Practical Nursing - Orlando | 12 | 37 |
i. Average number of months for students to complete program
Required Nursing Courses
A minimum of 28.00 semester credit hours is required.
NP 100 - Growth and Development 1.00
This course is a survey of normative human life span development. Emphasis is on selected theorist and perspectives as they relate to the physical, cognitive, and psychosocial aspects of development from conception to death. Significant milestones, and developmental tasks will be emphasized.
NP 110 - Pharmacology for Nurses with Lab 2.00
The basic concepts of pharmacology will be taught related to actions, therapeutic effects, and adverse effects of traditional and nontraditional medications. Students will demonstrate collection of data, clinical judgment, and integration of knowledge to administer medication safely. The student will use the knowledge gained from this course for safe pharmacological interventions, dosage calculation, medication administration techniques, and documentation.
NP 120 - Fundamentals of Nursing with Lab and Clinical 5.00
This course introduces the role of the practical nurse as a member of the interprofessional health care team, basic nursing concepts, and psychomotor nursing skills. Students learn skills necessary for maintaining patient safety and strategies for therapeutic communication. At the conclusion of this course, the student will demonstrate competency in performing basic nursing skills across the lifespan.
NP 125 - Medical Surgical Nursing I for LPNs 5.00
This course explores the care of adults using a body systems approach. Focus is placed on nursing interventions and developing knowledge required to provide quality nursing care in a safe manner. Content areas include musculoskeletal, urinary, respiratory, integumentary, neurologic, gastrointestinal, reproductive, and sensory systems. Furthermore, nutrition, communication, fluids & electrolytes, end of life, cultural diversity, and legal/ethical issues are integrated throughout the systems. The clinical component of this course allows the student a hands-on experience in providing relationship-centered care for patients with different disease processes in the health care system. Microbiology concepts related to safety and infection control are emphasized.
NP 230 - Nursing Specialty 4.00
This course prepares the practical nursing student with entry level knowledge and skills needed to care for obstetric, neonatal, pediatric, and mental health patient. Learning experiences focus on the normal growth and development of the specialty patients and commonly encountered disorders. Coordination of care, documentation, medication administration, and legal and ethical issues, historical perspectives and emerging trends within the specialties will be emphasized.
NP 235 - Medical Surgical Nursing II for LPNs 5.00
This course explores the care of adults using a body systems approach. Focus is placed on nursing interventions and developing knowledge required to provide quality nursing care in a safe manner. Content areas include cardiovascular, hematologic, endocrine, and lymphatic systems. Furthermore acid base balance, cancer, bioterrorism, disaster, and trauma are integrated throughout the course. The clinical component of this course allows the student a hands-on experience in providing relationship-centered care for patients with different disease processes in the health care system.
NP 275 - LPN Practical Experience 3.00
This is the final clinical course, where the student will utilize nursing skills and clinical judgement to perform safe, moral, quality, and prudent patient care in the health care system. The role of the practical nurse is stressed in physiology, pathophysiology, and psychosocial context as it relates to the care of patients. The course will assist in the personal and professional development needed to transition from student to practical nurse.
NP 280 - Preparation for NCLEX-PN 3.00
This course is designed to assist the student to prepare for the practical nursing licensure exam (NCLEX-PN) and entry into practice. Students will have the opportunity to develop and improve their test-taking skills through computer simulations and practice tests. The NCLEX-PN test plan assessment of knowledge deficits and development of individual study plans based on results of weekly assessments will be utilized. In addition, a NCLEX review course will be provided.
Required General Education Courses
Students enrolled in this practical nursing program must complete a minimum of 8.00 semester credit hours in general education distributed among the following disciplines.
EN 104 - English Composition I 3.00
This course introduces the principles and practices of effective written communication. Topics include writing for various audiences and purposes, using the writing process to develop and maintain unity and coherence, and incorporating research into written work. Critical thinking in the writing and reading processes will also be covered and may include addressing assumptions underlying an argument, using sound logic in support of claims, including evidence relevant to the purpose and position of the document, refuting counterarguments, analyzing information, and synthesizing information from multiple sources.
HC 101 - Medical Terminology 1.00
This course introduces common medical terms through the analysis of word components. Emphasis will be placed on the structure of terms-Greek and Latin roots, prefixes, and suffixes. A medical vocabulary will be developed through the study of the anatomical structures, physiological functions, diagnostic and therapeutic procedures, and pathologies of the body systems. Terminology will be practiced through the use of common abbreviations, spelling, pronunciation and definitions.

The following nursing support course must be completed with a grade of "B" (80%) or better.  Only two attempts are permitted for each course and a student who fails to successfully complete in the maximum attempts is subject to dismissal from the nursing program.
SC 144 - Introduction to Anatomy and Physiology 4.00
This course provides an introduction to the study of the structure and function of the human body. Topics include an introduction to homeostasis, cells, and tissues, along with a survey level study of organ systems and their interrelationships. The lab component of this course provides active learning to reinforce and clarify anatomical and physiological features of the body.
Personal and Professional Development Courses
1.00 semester credit hours are required.
PD 202 - Professional Development II 1.00
This course provides an opportunity for students to critically examine their skills and develop a plan to further their career and own financial literacy. Topics include research, job searching, developing career documents, refining interview and communication skills, and creating a personal budget.
Requirements
Enrollment requirements
To be considered for admission into the Practical Nursing program, you must hold a high school diploma or equivalent (Diploma, HSED or GED) and meet the following criteria based on your cumulative GPA:
Cumulative GPAi
Science Requirement
TEASii
3.50–4.00
None
None
3.00–3.49
"B" or better in Anatomy & Physiologyiii
None
2.00 and higher
None
Composite TEAS of 48

i. Students with 18 or more transferable collegiate credits will be assessed on their collegiate cumulative GPA. Otherwise, the high school GPA will be used.

ii. The Test of Essential Academic Skills (TEAS) from the Assessment Technology Institute (ATI).

iii. Students in the 3.00-3.49 GPA range who do not meet this requirement must earn a composite score of 48 on the TEAS.
Careers
Enrolling in a PN program is step #1 to starting your new career
Becoming a Licensed Practical Nurse happens in 4 steps:
Enroll in the Herzing University practical nursing program
Graduate and get your PN diploma
Take and pass the NCLEX-PN to get licensed
Find your first job!
How long does it take to become an LPN?
The Herzing University PN program can take as little as 12 months to complete. After your training and earning your PN diploma, all that's left for you is passing the NCLEX-PN exam to become a Licensed Practical Nurse in the state of Florida.
I want to become a registered nurse (RN). Do I need more than a diploma in practical nursing?
Yes—you'll need at least an associate's degree in nursing to become a registered nurse, although we encourage you to pursue a bachelor's degree if you're serious about becoming an RN.  Hospitals and medical facilities are more often recommending or outright requiring nurses to earn their BSN degree.
If you already have a bachelor degree in another field, you may be eligible for our accelerated BSN program in Orlando if you're serious about becoming a registered nurse (RN). That will be your fastest (yet most demanding) path.
FAQ
Frequently Asked Questions
Disclosures
Accreditations
Accreditations & Disclosures
Herzing University is accredited by the Higher Learning Commission (hlcommission.org), an institutional accreditation agency recognized by the U.S. Department of Education.
* Bureau of Labor Statistics (BLS), U.S. Department of Labor, Occupational Outlook Handbook 2020. BLS estimates do not represent entry-level wages and/or salaries. Multiple factors, including prior experience, age, geography market in which you want to work and degree field, will affect career outcomes and earnings. Herzing neither represents that its graduates will earn the average salaries calculated by BLS for a particular job nor guarantees that graduation from its program will result in a job, promotion, salary increase or other career growth.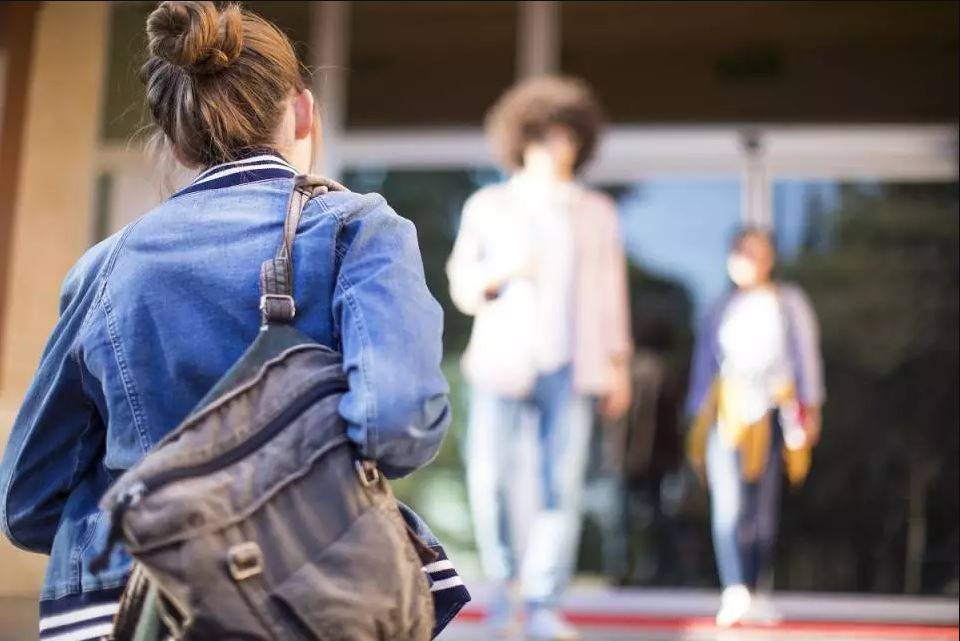 Schedule a visit to our campus in Orlando to learn more about the program and what we're all about. We're located on the northeast side of Orlando just off Semoran Boulevard.
Herzing University - Orlando
1865 SR 436
Winter Park, FL 32792
(407) 641-5227
View all Orlando nursing programs.