Advance your nursing career to the next level
Program length: 18-32 months
Transfer up to 90 approved credits
Associate (ASN) and bachelor's degree (BSN) options
Complete general education classes online
On-campus hands-on learning in Orlando, Florida
BSN path: earn dual credit towards a master's degree
Program
Leap forward in your career as a nurse
Your experience as an LPN can be a great foundation for transitioning into a career as a registered nurse (RN). Earn your Associate of Science in Nursing or Bachelor of Science in Nursing and take the next big step in your career.
You can transfer credit from your previous schooling to limit the program length and reach your goals faster.
If you are an LPN considering earning an becoming an RN, our bridge programs in Orlando are built for you.
Strong faculty support with an enthusiastic learning environment
Comprehensive preparation for RN licensure and practice
Classes Start September 8th
Learn More Today
Degree Options
Choose your bridge to a degree in nursing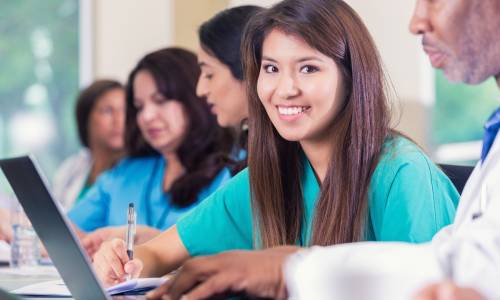 Program length: 18 months
Credits required: 72 credit hours
Degree: Associate of Science in Nursing
---
Earn your associate degree in nursing and step towards becoming an RN faster.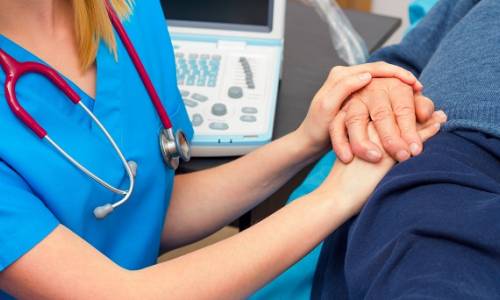 Program length: As few as 32 months
Credits required: 120 credit hours
Degree: Bachelor of Science in Nursing
---
Work towards a bachelor's degree in nursing and vault your career to the next level.
Herzing University's Bridge to BSN and Bridge to ASN programs in Orlando builds on your previous training and expertise as an LPN with nursing classes focusing on providing quality, evidence-based patient care.
| Program | Credits | Months* |
| --- | --- | --- |
| Associate of Science in Nursing - Bridge to ASN - Orlando | 72 | 18 |
| Bachelor of Science in Nursing - Bridge to BSN - Orlando | 120 | 32 |
*Average number of months for students to complete program
Upon graduation, you will be eligible to apply for the National Council Licensure Examination for Registered Nurses (NCLEX-RN), meet the Florida Board of Nursing requirements and obtain an RN license.
Requirements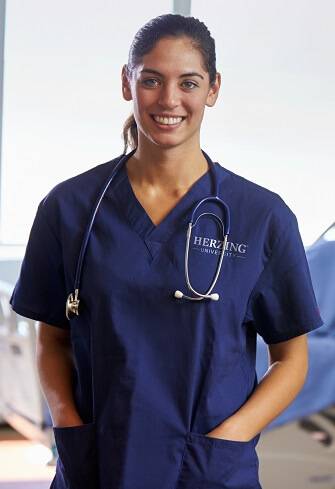 Requirements
Enrollment requirements
To be considered for admission, you must hold a high school diploma or equivalent (Diploma, HSED or GED), a Licensed Practical/Vocational Nurse or graduate of the Army Practical Nurse Program (68W-M6) and meet any of the below requirements:
Minimum cumulative GPA of 2.5, and meet a minimum composite score of 58 on the most current version of the Test of Essential Academic Skills (TEAS). TEAS score must be from within three years of anticipated date of matriculation
Minimum cumulative GPA of 2.5, and a minimum score of 21 on the ACT
Cumulative GPA of 3.0 or higher (no entrance test!)
* Students with 12 or more transferable collegiate credits will be assessed on their collegiate cumulative GPA. Candidates with a GED or HSED will be assessed a 2.5 cumulative GPA.
Questions?
Speak with an advisor today
Careers
Careers
Earn your BSN to become a Registered Nurse (RN)
Earning a Bachelor of Science in Nursing degree (BSN) or Associate of Science in Nursing (ASN) provides several career opportunities for students with unique skillsets. A registered nurse with a BSN can hold an edge on the job market and pursue a wider variety of nursing specialties.
What can I do as an RN?
Registered nurses are crucial in patient care to assist in developing and directing treatment plans, serving as the key connection between patients and doctors. The job description includes performing diagnostic tests, operating medical equipment, consulting with physicians on course of treatment and administering medication. RNs often specialize in a certain type of care as they discover their strengths and preferences.
You can bridge from LPN to RN-BSN or RN-ASN with Herzing University in Orlando. Getting your education is the biggest step to becoming a registered nurse.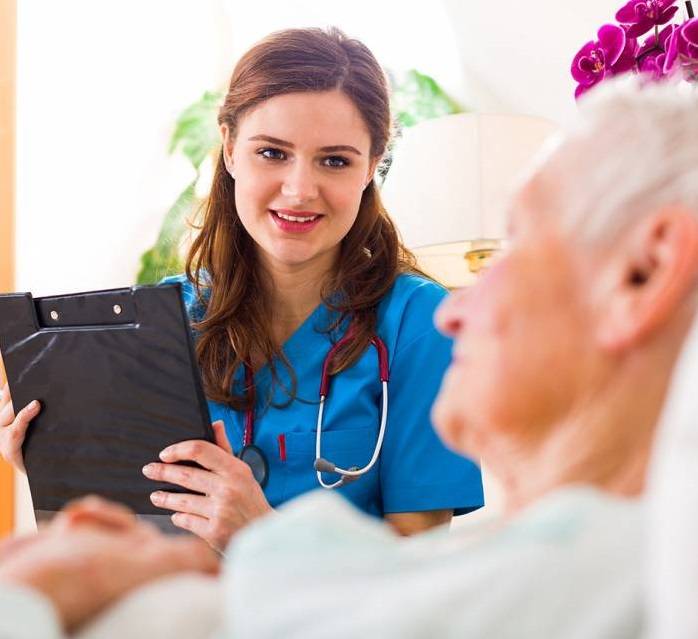 FAQ
Frequently Asked Questions
Herzing University is dedicated to YOU. Here at Herzing, we are career-focused, convenient and caring. Our specialized nursing programs were designed to help you achieve the career that you want in nursing at an affordable price.
Herzing offers diploma, undergraduate and graduate nursing degrees across seven states on 9 different campuses and our online program, so you can choose the program and location.
But don't take our word for it!  Hear from current and graduated students who agree that Herzing helped them attain their educational and career goals.
Herzing University has 9 ground campuses across the United States and an online division. While all Herzing campuses offer nursing programs, these programs vary at the Master's, Bachelor's, and Associate degree level.
For more information about Herzing's nursing degree program, click on the link for each of our unique campus programs:
Regulation has been deliberated for many years. There is currently only one state which has taken concrete action to make BSNs effectively mandatory for nurses – New York. Their "BSN in 10" bill, passed in January 2017, requires registered nurses holding an associate degree to earn their BSN qualification within 10 years of their initial RN licensure.
Two primary competing factors cloud the issue:
Hospitals are incentivized to hire more BSN-prepared nurses. Organizations seeking Magnet Recognition must require all nurse managers to hold a BSN.
Nurses are in very high demand. The American Association of Colleges of Nursing (AACN) calls it a shortage in nursing. Raising minimum education requirements may decrease the pool of eligible employable RNs.
Because of the high demand for nurses, sweeping legislation making bachelor's degrees mandatory across the board seems unlikely. However, make sure to keep an eye on what's happening in your state!
Yes, clinical experience is an integral part of all Herzing University BSN programs.
Your education to become a registered nurse necessarily includes on campus simulations and real-life clinical experience—there is no substitute! If you have any questions about the clinical component of the program please contact us for more information.
According to 2019 data from the Bureau of Labor Statistics, RNs make an average salary of $77,460 per year ($37.24 per hour)*. Nurses with a bachelor's degree tend to fall on the upper side of that average due to their advanced education and their qualification to help hospitals earn Magnet Recognition.
The BLS projects a 12% increase in need for registered nurses from 2018-2028*. RNs are in high demand, and earning a BSN can help your resume stand out and give you a better chance of getting the job you really want.
* Multiple factors, including prior experience, age, geography and degree field, affect career outcomes. Herzing does not guarantee a job, promotion, salary increase or other career growth. BLS estimates do not represent entry-level wages and/or salary.
The Herzing University LPN to RN-BSN program takes an average of 28-32 months to complete (depending on campus location). If all your general education and science courses transfer, you can earn a BSN degree in as few as 28 months.
As a graduate of our program you will be fully prepared for the National Council Licensure Exam for RNs (NCLEX-RN), meet the board of nursing requirements in Wisconsin and become a registered nurse.
The Bureau of Labor Statistics projects a 12% increase in employment for registered nurses from 2018 to 2028, faster than the 5% average across all occupations. Demographic changes resulting in an older population will increase the need for healthcare professionals to educate and care for patients with many different types of conditions, particularly diabetes, dementia and arthritis.
Herzing University is dedicated to providing you with affordable, quality education to help you complete your degree in nursing.
The cost of our nursing programs varies by degree, location and program. More information and an estimate for the cost of your education can be found on our Herzing Tuition Wizard.
Students attending Herzing may be eligible for a combination of grants, scholarships, and student employment to make tuition as affordable as possible. You might also be eligible to qualify for federal financial aid or military benefits and services. Contact us directly for more information.
There are several benefits of being a BSN prepared nurse, including:
Job security
Higher average income
Develop a more global perspective
Getting involved in the community
Leadership skills
Evidence-based practice
Getting a BSN includes coursework and experience surpassing an associate's degree program. Read more about the advantages of getting a bachelor's degree in nursing.
Disclosures
Accreditations
Accreditations & Disclosures
* The baccalaureate degree program in nursing at Herzing University Orlando is accredited by the Commission on Collegiate Nursing Education (http://www.ccneaccreditation.org).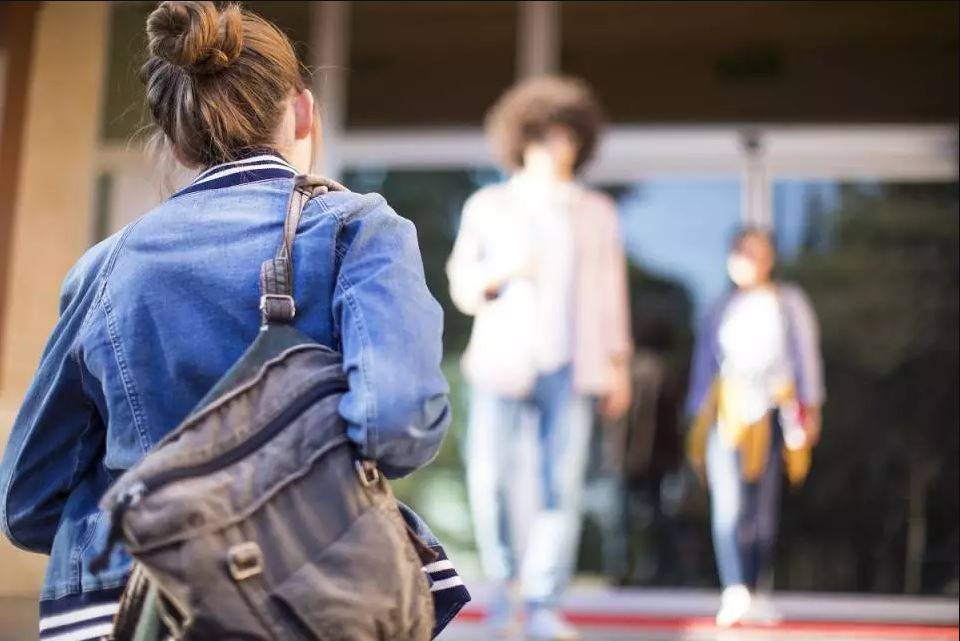 Schedule a visit to our campus in Orlando to learn more about the program and what we're all about. We're located on the northeast side of Orlando just off Semoran Boulevard.
Orlando Campus
1865 SR 436
Winter Park, FL 32792
(407) 641-5227
View all Orlando degree programs.