Earn a PN diploma in Brookfield and become possible
Program length: as few as 12 months
Transfer up to 27 approved credits
Take hands-on, practical classes on-campus in Brookfield, Wisconsin
Graduate and become eligible for the NCLEX-PN exam
Pathways to further your nursing education (ASN, BSN, MSN)
Program
Take the leap into your new career as a nurse.
One of the quickest ways to start your career in nursing is earning your diploma in Practical Nursing. The Herzing University LPN program provides a hands-on education preparing you to become a LPN and get your first job as a nurse.
How long is the Herzing University LPN program in Brookfield?
You'll build the real-world skills and confidence to be on your way to a nursing career in as few as 12 months (1 year), fully prepared to take the National Council Licensing Examination for Practical Nurses exam (NCLEX-PN) and become a Licensed Practical Nurse (LPN).
As a Herzing University practical nursing student, you will:
Practice in simulation labs
Gain hands-on clinical experience
Learn from nursing instructors with real healthcare experience
Herzing University Brookfield staff & faculty actively support you every step of the way. Our mission is to empower you to become better at what you do, earn your PN diploma and find success in your new career.
Classes Start September 8th
Learn More Today
Careers
Enrolling in a LPN program is step #1 to starting your new career
Becoming a Licensed Practical Nurse happens in 4 steps:
Enroll in the Herzing University practical nursing program
Graduate and get your PN diploma
Take and pass the NCLEX-PN to get licensed
Find your first job!
How long does it take to become an LPN?
The Herzing University LPN program can take as little as 12 months to complete. After your training and earning your PN diploma, all that's left for you is passing the NCLEX-PN exam to become a Licensed Practical Nurse in the state of Ohio.
How much do LPN's make in Wisconsin?
Licensed Practical Nurses in Wisconsin earn an average annual salary of $45,290 per year ($21.77 per hour), according to the Bureau of Labor Statistics. LPN's in the top 10% of the profession on average earn $57,460 and up. The job outlook in the coming years is looking positive, with a projected increase in employment of 12% from 2016-2026. Find out more about the average licensed practical nurse salary and how it compares to similar occupations in healthcare.
Becoming a LPN now puts you in position to be very qualified for a career in high demand for the years ahead.
I want to become a registered nurse (RN). Do I need more than a diploma in practical nursing?
Yes—you'll need at least an associate's degree in nursing to become a registered nurse, although we encourage you to pursue a bachelor's degree if you're serious about becoming a RN.  Hospitals and medical facilities are more often recommending or outright requiring nurses to earn their BSN degree. If you already have a bachelor degree in another field, you may be eligible for our accelerated BSN program in Brookfield if you're serious about becoming a registered nurse (RN). That will be your fastest (yet most demanding) path.
Questions?
Speak with an advisor today
Curriculum
What you'll learn in the Herzing University PN diploma program
The practical nursing program at Herzing University in Brookfield, Wisconsin provides theoretical, academic and clinical instruction in many different types of nursing to bridge the patient lifespan:
Surgical
Obstetric
Pediatric
Geriatric
Mental health
Diploma in Practical Nursing (DPN) program - <span>course sheet</span>
Over the course of the program, you will learn the basics of nursing procedures, measuring vital signs, administering medication, and develop communication skills necessary to easily collaborate with other healthcare providers.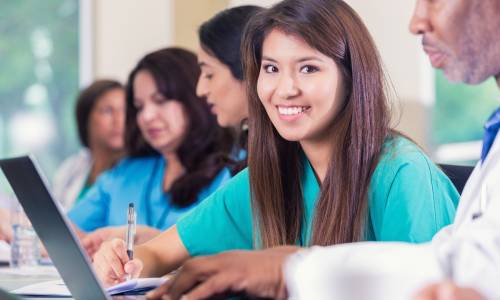 Requirements
Enrollment requirements
To be considered for admission into the Practical Nursing program, you must hold a high school diploma or equivalent (Diploma, HSED or GED) and meet any of the below requirements:
Minimum cumulative GPA of 2.0, and meet the minimum composite score on the most current version of the Test of Essential Academic Skills (TEAS). TEAS score must be from within three years of anticipated date of matriculation
Minimum cumulative GPA of 2.0, and a minimum score of 19 on the ACT
Cumulative GPA of 2.3 or higher (no entrance test!)
* Students with 12 or more transferable collegiate credits will be assessed on their collegiate cumulative GPA. Candidates with a GED or HSED will be assessed a 2.0 cumulative GPA.
FAQ
Frequently Asked Questions
Because many hospitals are upping their educational requirements for nurses in general, the demand for LPNs in hospitals is falling relative to registered nurses with an associate's or bachelor's degree.
However, any claim they are being "phased out" isn't accurate. LPNs remain in demand in nursing homes, assisted living facilities, home care and many other environments. The Bureau of Labor Statistics predicts job opportunities for LPNs will rise approximately 11% from 2018 to 2028.
The landscape is changing, but LPNs remain a vital contributor in the nursing community.
Considering a career as an LPN?
Your first step is to get a hands-on education to learn the fundamentals of nursing in a career-focused program. Herzing University's practical nursing program combines classwork with clinical experiences to help you earn your diploma and prepare you to become an LPN in as few as 12 months. Our program is available at five of our ground campuses:
Quite simply, yes! A PN diploma and a job as a LPN is a great way to quickly get involved in the nursing profession and get a better feel for what it means to be a nurse. Earning your diploma helps get you into a career with above average pay, and can springboard you into the next level of nursing education should you choose to continue advancing your education and career.
We can help you come to a better determination. Send us a request for more information and we can answer any questions you have about the LPN program, and discuss how beneficial it can be for you to become a LPN.
Potential employers may prefer a candidate with experience as a CNA, but it's not necessarily a requirement for getting a job as an LPN.
There is no prerequisite to be a CNA before enrolling in the Herzing University LPN program.
No, there are no accredited LPN programs that are 100% online. LPN programs describing themselves as "online" will offer a hybrid option where you can take some classes online to supplement your primary classroom coursework.
Students enrolled in the Herzing LPN program may complete general education courses online—but the bulk of the coursework must be completed on campus.
Ultimately there is no replacement for real hands-on clinical experience, practice in simulation labs and direct in-person support from nursing instructors with real healthcare experience. Learning the skills required to become an LPN requires the live educational experience to become an excellent Licensed Practical Nurse.
You may find some programs offering 6 month or 9 month paths to a PN diploma. Be mindful that accelerated diploma/degree programs aren't for everyone and such a fast track can be overwhelming. If you're considering a few months' difference in time as a tipping point in your decision, remember the quality of your education is most important!
Herzing University's 1-year PN diploma program gets you an excellent hands-on education in a short amount of time. You'll learn the foundational concepts and skills in nursing needed to excel in your new career as an LPN.
LPN coursework is meant to be challenging, but not impossible.  As a Herzing student you'll find support every step of the way, from faculty, staff, instructors and other students enrolled in the program. You're never alone—and never be afraid to ask for help when you need it!
Learn more about how hard nursing school is at Herzing University, and read some testimonials from former students describing their experience.
Although the majority of LPNs work in nursing homes, retirement communities or assisted living facilities, many LPNs work in:
Physician's offices
Hospitals
Colleges
Insurance carriers
Home care
Community food and housing
You can see a full industry profile for Licensed Practical Nurses from the Bureau of Labor Statistics.
Disclosures
Accreditations
Accreditations & Disclosures
The Diploma in Practical Nursing program at the Brookfield Campus is approved to admit by the Wisconsin Board of Nursing (1400 East Washington Ave., Madison, WI 53703, 608-266-2112, https://dsps.wi.gov/pages/BoardsCouncils/Nursing/Default.aspx). Consequently, graduates of the Practical Nursing program are eligible to apply for authorization to sit for the National Council of State Boards of Nursing (NCLEX-PN) licensing exam upon successful completion of the program. The Diploma in Practical Nursing program at the Brookfield Campus does not have specialized programmatic accreditation. New and current students should not plan on the program having said accreditation at the time they graduate. Some employers may prefer applicants from programs that have programmatic accreditation. Students are advised to consult with employers of preference as to the importance of this accreditation on their hiring decisions.
View Herzing University Accreditation and Approvals
Diploma in Nursing Gainful Employment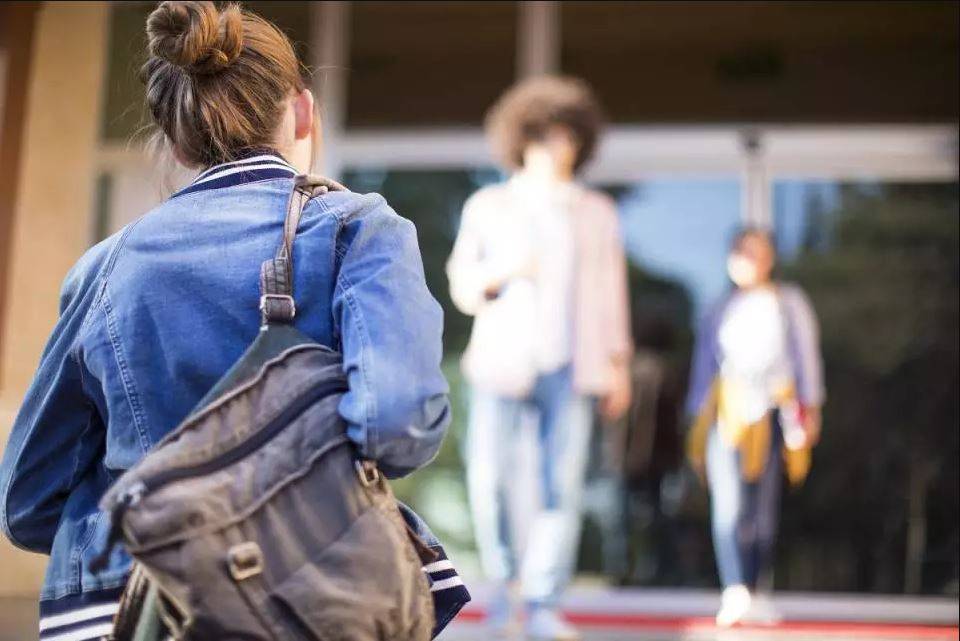 Come visit our Brookfield campus for a personalized look at our LPN program to get a feel for the school and our learning environment. We are located near Milwaukee, about 20 minutes west of downtown just north of I-94.
Brookfield Campus
15895 W. Bluemound Road
Brookfield, WI 53005
(262) 457-7624
View all Brookfield degree programs