An information technology degree can open the door to a wide range of professional opportunities – software development, cybersecurity and more. For those who are interested in both technology and business, a career in technology management offers the best of both worlds.
We spoke with Herzing University student Nico Williams about why he chose a career in technology management and what other students should know about what you can do with a technology management degree.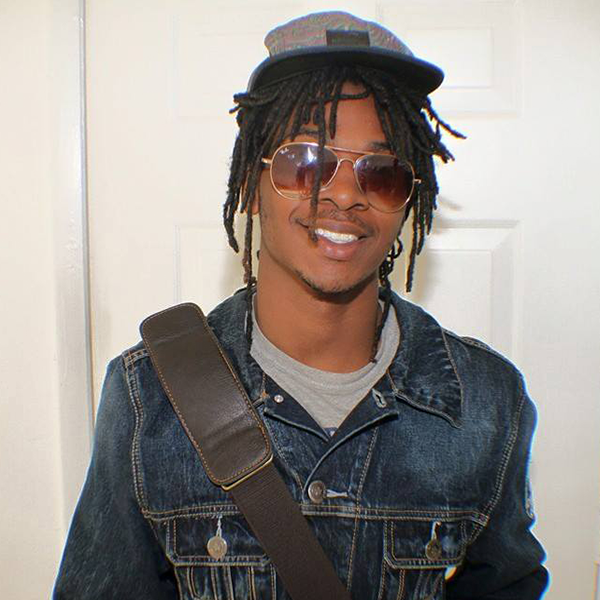 Why did you choose to pursue a career in technology?
Technology is a growing industry with new advancements happening every day. I thought that pursuing a degree in technology would be an excellent investment that would provide lifelong value. I am learning about things that I would never have studied on my own, and it has had a tremendous impact on my future career.
My primary focus is cybersecurity but I'm also interested in programming and software development. My courses have prepared me for a variety of different technology roles, and I'm excited to start pursuing my career options after graduation.
What can you do with a degree in technology management?
With this degree, I'll be able to pursue supervisory and management roles within a technology setting. Entry-level positions in the field might include junior positions in database development, website development, analysis or programming. With experience, I could pursue more advanced roles, like a technology project manager or Chief Technology Officer.
Today, many companies are focused on implementing new digital technologies. Employment for IT managers is expected to grow by 12 percent through 2026, adding more than 44,000 new jobs, according to the Department of Labor. IT managers are in especially high demand for financial and insurance companies, manufacturing firms, healthcare and government organizations – basically, any industry that handles vast amounts of customer and employee data. Find the average salary for computer and information systems managers by state.
What advice would you give to other students who are interested in this field?
I would encourage students to complete an internship while they are in school. Unlike most other fields, technology internships are often paid internships. This is excellent because if you land one of these positions, you can still support yourself and your family while you are working toward your degree and gaining experience.
Personally, I have participated in internships on campus with university technology professors. I gained experience troubleshooting computers for students and staff, learned how to perform maintenance inspections on computer hardware, and essentially gained a better understanding of what it's like to be an IT professional that responds to a plethora of technology issues.
Additionally, it is always wise to build relationships with career advisors and professors in your field. This ensures access to internships, job opportunities and valuable resources that can help you begin or develop in your career. I have a close relationship with my career advisors and professors at the university. I believe networking often opens doors you can't get on talent alone.
What is your long-term career goal?
I would like to start my own tech company someday. This is a huge dream, but I feel it is possible based on the knowledge I've gained so far through my experience at Herzing University. I think there are many decisions that contribute to a successful career and I know that I am on the right path so far.
If you enjoy solving problems, working with the latest technology, directing projects and motivating people, then a career in technology management could be the right fit for you. By earning your bachelor's degree in technology management, you'll learn all of the technical problem solving, critical thinking and leadership skills you need to take your career to the next level.
---
* Bureau of Labor Statistics (BLS), U.S. Department of Labor, Occupational Outlook Handbook 2022. BLS estimates do not represent entry-level wages and/or salaries. Multiple factors, including prior experience, age, geography market in which you want to work and degree field, will affect career outcomes and earnings. Herzing neither represents that its graduates will earn the average salaries calculated by BLS for a particular job nor guarantees that graduation from its program will result in a job, promotion, salary increase or other career growth.