Banner Image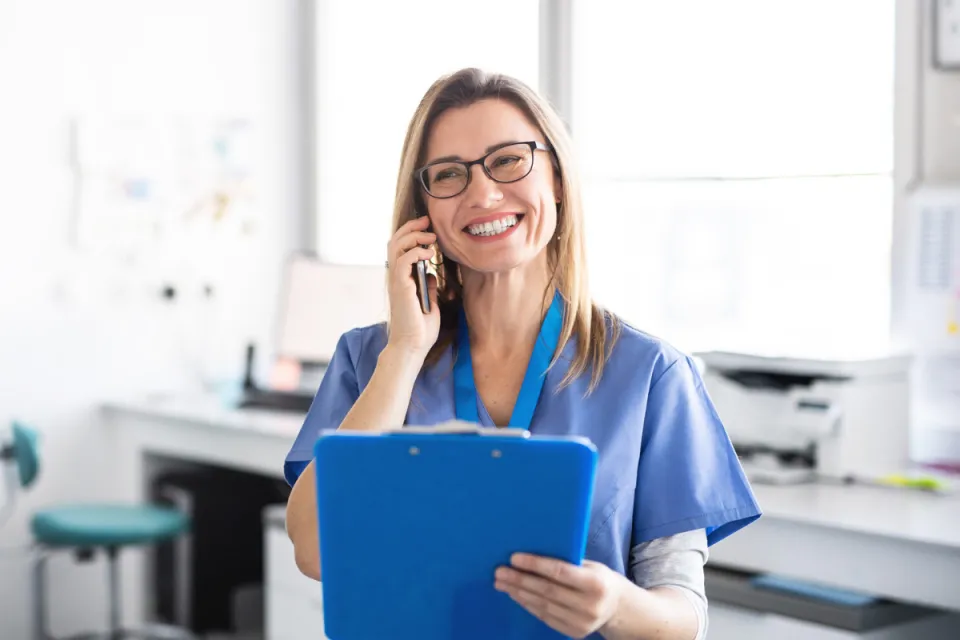 When you work as a medical assistant, you play a vital role in ensuring patients receive quality health care. While medical assistants usually have a variety of clinical and administrative responsibilities in a particular hospital, private practice or clinic, they also can travel between different healthcare providers.
Here is what you should know about being a travel medical assistant and how to become one.
What Does a Travel Medical Assistant Do?
Travel medical assistants are medical assistants who aren't tied to one specific workplace. They act as a liaison between doctors and patients and often work where there are temporary vacancies or shortages.                                                                   
This role involves many responsibilities both as clinical as well as administrative. Some of these responsibilities include 
Checking medical histories and vital signs
Phlebotomy/EKG/ Administer medication
Preparing exam rooms, equipment, instruments and patients for exams. 
Assist with minor surgical procedures. 
Organize files and medical records
Schedule medical appointments
Coding and insurance
and managing administrative projects
From the front office to the lab, medical assistants contribute to the success of the physician and the facility while also ensuring a good patient experience.
What Skills Should a Travel Medical Assistant Have?
There are several skills medical assistants need to be successful because their role covers a variety of responsibilities.
Where do Traveling Medical Assistants Work?
Traveling medical assistants can work in any medical facility including hospitals, medical centers, nursing facilities, clinics, government institutions and schools. They can move around locally or out of state and often help facilities with temporary vacancies or shortages.
A Diploma in Medical Assisting (DMA) can be completed in as little as 10 months and allows a faster start to your career. It also provides you with the preparation to further your education if you choose to do so.
An Associate of Science in Medical Assisting Services (ASMAS) will help you obtain the basic skills and knowledge needed to be a successful medical assistant. Herzing's ASMAS program can be completed in as little as 16 months and provides extra training in areas like clinical labs and patient privacy.
Hospitals will often have temporary openings listed on their website or other job search sites. Checking those regularly can assist you in finding your next position.
Organization: In addition to their work, travel medical assistants also have to adjust to the procedures, protocols and people at a variety of locations. This makes organization an important attribute to have. For all medical assistants, being attentive to detail is crucial, especially when handling information meant to inform physicians about the patient or performing procedures that determine a diagnosis.
Teamwork: As a medical assistant, team player is your middle name. It's the medical assistant's job to help other medical professionals, whether you're providing patient records to a doctor or helping a patient understand a physician's medical instructions.
Interpersonal Skills: Many of the responsibilities of a medical assistant require interaction with others. Having strong communication and interpersonal skills are vital for day-to-day tasks such as scheduling appointments or relaying information to a patient in terms they can understand.
Get Your Degree or Diploma: The first step in a medical assistant career is getting the right education. Most medical assisting positions will require either a diploma (DMAS) or an associate degree in medical assisting services (ASMAS).
Obtain a Certification: After you have completed a degree or diploma program, you should consider the Registered Medical Assistant (RMA) exam. Obtaining this certification can set you apart from other job candidates. Graduates of both ASMAS and DMAS programs are eligible for this exam.
Find a Position: The duties of a medical assistant and travel medical assistant are often the same, however, requirements can vary depending on the state and place of work. Travel medical assistants often work with staffing agencies to find assignments.
---
* Bureau of Labor Statistics (BLS), U.S. Department of Labor, Occupational Outlook Handbook 2021. BLS estimates do not represent entry-level wages and/or salaries. Multiple factors, including prior experience, age, geography market in which you want to work and degree field, will affect career outcomes and earnings. Herzing neither represents that its graduates will earn the average salaries calculated by BLS for a particular job nor guarantees that graduation from its program will result in a job, promotion, salary increase or other career growth.
Classes Start May 8th
Learn More Today