Banner Image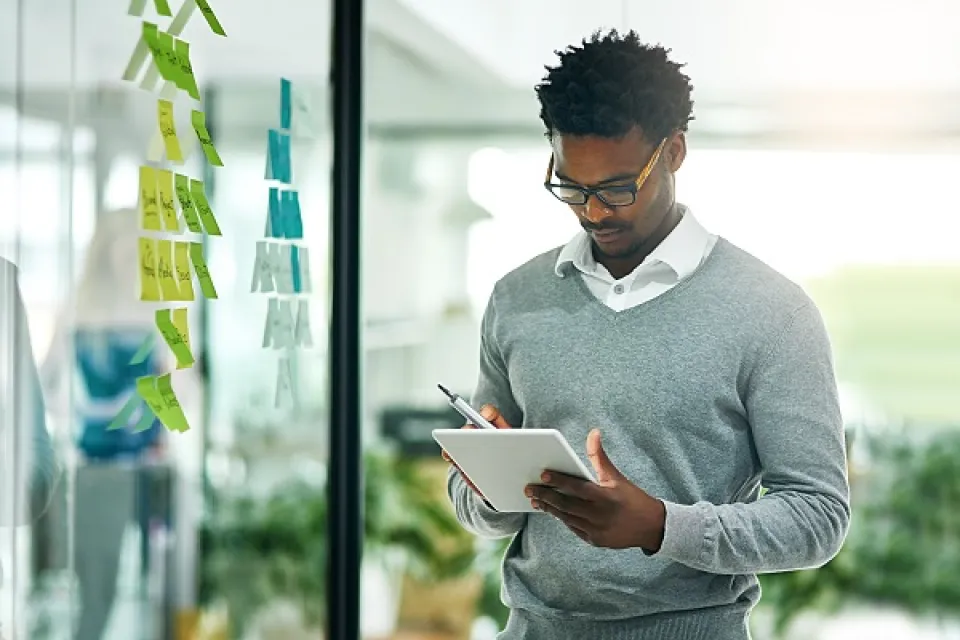 Working for yourself may be the new American dream, and research shows that more Americans are making it their reality.
More than 6 percent of job seekers chose to start their own businesses in 2016, the highest start-up rate reported since 2009. As consumer confidence in the economy increases, more people are seizing the opportunity to jumpstart a new career in the driver's seat.
In fact, some of the richest people in America are self-made success stories. People like Bill Gates (Microsoft), Jeff Bezos (Amazon), Phil Knight (Nike) and many others started out with a good idea and grew it into a scalable business model with hard work, passion and business savvy.
No matter what your product or service, your business will only be as good as you make it. Whether you're an experienced business professional, or just starting out, mastering the following business skills is critical to your entrepreneurial success:
Business strategy: Building a business from the ground up takes proper planning and management, as well as certain core business skills and knowledge. Before you set strike on your own, you'll need to have a clear understanding of how a business works, and what your long-term goals and objectives are. After you've established your vision, you'll need to know how to you're going to reach your overall goal, and how to leverage your team's strengths to get there.
Leadership: While you might start out running a small operation from your home office, the goal of any business is to grow. You'll need to be comfortable and confident in a leadership role to find and hire the right people that will contribute to your long-term business success. Graduate business programs prepare aspiring entrepreneurs for success by helping them think critically about issues facing today's business leaders and develop innovative solutions to a variety of issues. More than 96 percent of recent MBA graduates say that furthering their education helped prepare them for leadership roles and advance their careers.
Financial management: Getting your business off the ground requires you to budget and use your resources efficiently. You won't necessarily be profitable right away, but staying out of the red is crucial if you want to expand your business operations or attract interest from potential investors. Being an entrepreneur also means that you might have to take some calculated risks if you want to see your business grow. Having a strong background in finance or accounting will help you decide which decisions could spell disaster, and which could be a smart long-term investment.
People skills: Starting your own company means that you'll likely have to "sell" your business idea to potential investors and your target audience. Having good people skills will make others believe in your vision, and will also make others want to buy your product. Understanding basic marketing concepts can also help you build a strategic campaign to reach new customers and expand your business.
Resiliency: Running your own business isn't going to be easy, and you'll likely experience ups and downs when you're first starting out. In fact, long-term success may take 7-10 years, Forbes estimates. Successful entrepreneurs know how to invest in the long term and can easily adapt and strategize when things aren't going exactly as planned. As Steve Jobs once said, "I'm convinced that about half of what separates the successful entrepreneurs from the non-successful ones is pure perseverance."
Classes Start January 8th
Learn More Today