Your exciting new career IS possible with Herzing
| | |
| --- | --- |
| Accreditation | Accredited by the Higher Learning Commission |
| Program length | Less than 3 years |
| Transfer credit | Up to 90 approved credits into a bachelor's degree program |
| Format | 100% online classes you can take right at home with optional internship or capstone project |
| Certifications | Prepare for key networking certifications from Cisco, Microsoft and CompTIA (included as part of tuition) |
| Careers | Earn dual credit towards an MBA degree program |
Program
Begin building your career in computer networking
Herzing University's Computer Networking program is designed for students ready to help build and maintain our online world.
Earn your bachelor's degree online to build a strong foundation—and consider furthering your education to become a difference-maker in the business of technology.
Learn in Herzing's Everywhere Classroom: on your pace, on your schedule
Study in small classes led by industry-experienced instructors
Take on practical, project-based learning experiences through state-of-the-industry virtual labs
Enroll in Herzing's undergraduate bachelor's degree program and earn up to 12 dual credits towards an MBA in a concentration of your choosing
With Herzing University carving your unique career path in computer networking and technology IS possible. We're here to help you every step of the way.
Classes Start March 6th
Learn More Today
Follow your career pathway with Herzing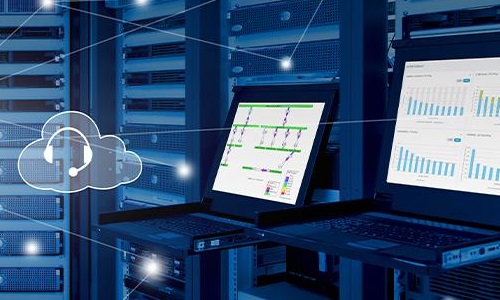 Complete an undergraduate degree in computer networking and start your new, exciting career in technology in less than 3 years.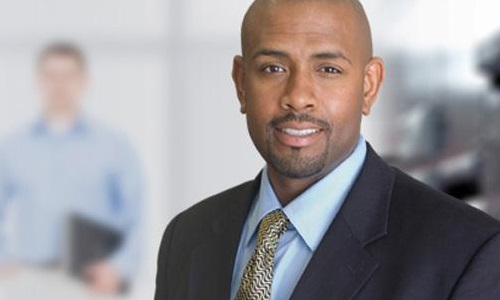 Earn a Master of Business Administration (MBA) with a concentration in IT management and become a leader in the business of technology.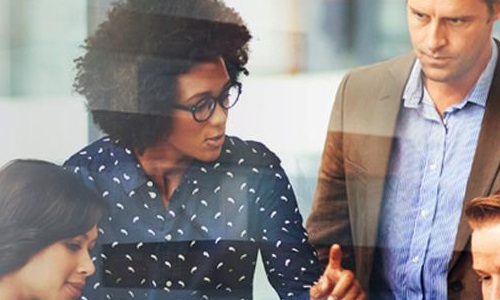 You may consider pursuing a postgraduate certificate in another concentration after earning an MBA degree in a business-related discipline.
Dual Credit
Save time and money by earning dual credit
Students enrolled in Herzing University's computer networking bachelor's degree program can get a head start on earning a Master of Business Administration (MBA).
Qualifying undergraduate students who pursue a Herzing bachelor's degree in computer networking may apply up to 12 credits toward an MBA degree.
Computer networking graduates may choose one of several MBA concentrations, or consider our Dual Concentration option to add additional emphasis to your MBA credential.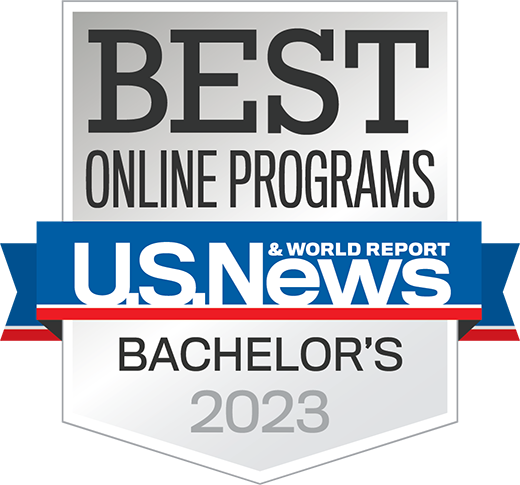 Your career in computer networking begins by getting educated
As a networking professional, you'll have skills needed in many different industries and environments, from large corporations to small non-profits. At the entry level, you will likely work behind the scenes, but as you gain experience, you may have the opportunity to qualify for management roles.
Computer Network Architect ranked #8 Best Technology Jobs in America for 2023 by U.S. News & World Report.
A career in computer networking could be right for you if:
You are adaptable to best utilize networking equipment for different use cases
You enjoy learning about new technologies and practices in networking in a rapidly changing field
You can communicate well with other IT professionals and end users who are less technically savvy
You can coolly solve problems under time pressure (for example, when a server fails and service must be maintained
According to the Bureau of Labor Statistics, employment of:
Now is a great time to explore undergraduate and graduate degree options and join this growing field in technology.
How can I advance my career? A bachelor's degree can help you qualify for many different roles in computer networking and security. Earning an MBA in Technology Management (IT) may help you climb the ladder to managerial roles in IT.
FAQ
Frequently Asked Questions
It's possible to learn the very basics of computer networking on your own, but developing professional skills best requires formalized education.
Going back to school and taking college-level classes is never easy. Our curriculum is designed to be challenging, but we offer support every step of the way. If you have the interest and aptitude, completing the program will be a rewarding, fulfilling challenge.
Many employers will prefer to hire candidates who have a degree. That's because they need team members who have demonstrated knowledge and experience with specific types of products, programming languages, and processes.
Absolutely. Computer networks make modern online life run, so professionals who can configure and maintain those networks should have good job opportunities.
Earning a bachelor's degree in computer networking can also set the stage for education at the master's degree level. You can choose a more technical master's degree or prepare to lead IT departments with a Master of Business Administration degree.
At Herzing, we offer an MBA program with concentrations in Data Analytics and Technology Management, among others. As a student in our Bachelor of Science in Computer Networking program, you have the option to take up to 12 credits of MBA coursework while you complete your bachelor's degree.
Our computer networking degree program teaches fundamental information technology (IT) concepts, plus specialized courses in analyzing, implementing and securing wired or wireless computer network systems. Some of the courses in our program include topics in:
Cloud Computing
Data Storage
Mail Servers
Network Defense
Network Infrastructure Administration
Network and Server Operating Systems
Python Programming
Wireless Networking Fundamentals
We also teach valuable professional skills such as technical writing and IT project management, so you're able to effectively communicate about your work and see projects through from concept to completion.
It all starts with the right qualification: a bachelor's degree in computer networking or IT. Herzing University's Bachelor of Science in Computer Networking offers you:
Convenient online coursework with virtual labs that teach practical skills
Mentorship from instructors who are also experienced IT professionals
The opportunity to earn up to three industry certifications from Microsoft, CompTIA and Cisco, with exam costs included in your tuition
Dual MBA credit option – take up to four MBA classes
Build skills for a lifelong career in computer networking with Herzing.
Many IT and computer science-related bachelor's degree programs teach skills related to computer networking. At Herzing, we offer a number of bachelor's degrees with varied emphases in technical skills and knowledge:
All of these types of information technology degree programs teach a broad base of computer networking principles and practices. However, a specialized computer networking degree program will provide more extensive knowledge of networking technologies. At Herzing, our computer networking bachelor's degree also offers you more practical experience with analyzing networks and solving networking problems.
Yes. Computer networks are vital to any business or organization in today's technologically empowered world. Prior to the start of 2022, the U.S. Bureau of Labor Statistics (BLS) projected growth for two major networking roles. Network and computer systems administrator jobs were projected to grow by 5% nationally over the 2020-2030 period. Computer network architect jobs were also projected to grow by 5% during the same timeframe.*
As working from home becomes more widespread, computer networking professionals are likely to be needed to help enable secure sharing of organizational software, databases and other resources, and computer networking job opportunities are expected to rise accordingly.
Computer networks are groups of interconnected computers that share resources. These include widely distributed groups, like the Internet as well as smaller groups, like those found at a university, workplace, or inside a home.
Computer networking professionals are trained to understand how these groups of computers work, how they can be configured and reconfigured to meet different needs, and how to secure them against outside intruders or data theft.
Salaries vary by location, by industry and by company. Here are the reported average annual salaries for a few job categories related to computer networking as reported by the BLS*:
It's possible to qualify for each of these types of roles with a bachelor's degree in computer networking.
Computer Networking Degree Programs
Showing 1 programs for the Online campus
This program prepares students for a broad range of positions in the field of computer networking. Foundational skills taught include end-user support, client/server operating systems, network infrastructure administration, security, scripting, database fundamentals, cloud computing, virtualization, data storage and technical communication. Advanced skills include database design, project management, information technology management and business systems analysis. Coursework in this program is designed to provide a foundation for select industry certifications.
Additional topics in computer networking include data storage, advanced wireless networking, mail servers, network defense, and VoIP.
Ready to get started?
Contact us to request more information
Accreditation
Accreditation & Disclosures
Herzing University is accredited by the Higher Learning Commission (hlcommission.org), an institutional accreditation agency recognized by the U.S. Department of Education.
* Bureau of Labor Statistics (BLS), U.S. Department of Labor, Occupational Outlook Handbook 2021. BLS estimates do not represent entry-level wages and/or salaries. Multiple factors, including prior experience, age, geography market in which you want to work and degree field, will affect career outcomes and earnings. Herzing neither represents that its graduates will earn the average salaries calculated by BLS for a particular job nor guarantees that graduation from its program will result in a job, promotion, salary increase or other career growth.
Eligible states for enrollment: Alabama, Alaska, Arizona, Arkansas, California, Colorado, Connecticut, Delaware, District Of Columbia, Florida, Georgia, Hawaii, Idaho, Illinois, Indiana, Iowa, Kansas, Kentucky, Louisiana, Maine, Maryland, Massachusetts, Michigan, Minnesota, Mississippi, Missouri, Montana, Nebraska, Nevada, New Hampshire, New Jersey, New Mexico, New York, North Carolina, North Dakota, Ohio, Oklahoma, Oregon, Pennsylvania, Rhode Island, South Carolina, South Dakota, Tennessee, Texas, Utah, Vermont, Virginia, Washington, West Virginia, Wisconsin, and Wyoming.
All the teachers were professional and my classes were fun and engaging!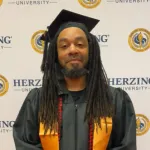 Technology Program
Madison Campus