Go from LPN to RN-BSN with Herzing
CCNE-accredited*
Transfer up to 90 approved credits
Program length: 28 months
Comprehensive preparation for nursing licensure and practice
Earn dual credit towards a Master of Science in Nursing (MSN)
Program
Bridge from LPN to BSN – and step towards becoming an RN
Build on your training as an LPN to prepare for the next level of patient care. In as few as 28 months, you could earn your BSN through Herzing University's LPN to BSN option in Brookfield, Wisconsin.
Designed for students who are Licensed Practical or Vocational nurses (LVN), you can transfer credit from your previous training to limit the program length and start on a faster path to your career as a registered nurse (RN).
For LPNs considering becoming a registered nurse, Herzing's LPN to BSN option is the biggest step towards reaching that goal.
Additional program highlights:
Complete general education classes online
Hands-on learning on campus in Brookfield, Wisconsin
Supportive faculty and a caring learning environment
Strong academic support
Classes Start May 10th
Learn More Today
Curriculum
Brookfield LPN to RN-BSN program curriculum details
Herzing University's LPN to BSN bridge program in Brookfield expands on your previous training with classes focusing on providing quality, evidence-based patient care.
On-campus. Complete core coursework on campus in Brookfield.
Online. You may complete your general education prerequisites online.
Clinicals. Clinical experience is vital to excel in your new career.
Upon successful completion, graduates are eligible to apply for the National Council Licensure Examination for Registered Nurses (NCLEX-RN) and meet the Wisconsin Board of Nursing requirements to obtain an RN license.
| Program | Months* | Credits |
| --- | --- | --- |
| Bachelor of Science in Nursing (BSN) - LPN Option | 28 | 120 |
*Average number of months for students to complete program
Requirements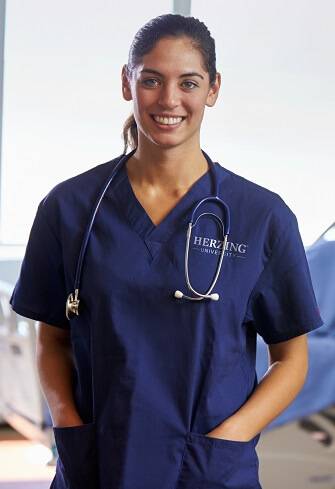 Requirements
Enrollment requirements
To be considered for admission into the LPN to BSN program, you must:
Hold a high school diploma or equivalent (Diploma, HSED or GED)
Be a Licensed Practical/Vocational Nurse or graduate of the Army Practical Nurse Program (68W-M6)
And meet any of the following requirements:
Minimum cumulative GPA of 2.5, and meet a minimum composite score of 58 on the most current version of the Test of Essential Academic Skills (TEAS). TEAS score must be from within three years of anticipated date of matriculation
Minimum cumulative GPA of 2.5, and a minimum score of 21 on the ACT
Cumulative GPA of 3.0 or higher (no entrance test!)
* Students with 12 or more transferable collegiate credits will be assessed on their collegiate cumulative GPA. Candidates with a GED or HSED will be assessed a 2.5 cumulative GPA.
Questions?
Speak with an advisor today
Careers
Careers
Earn your BSN to become a Registered Nurse (RN)
Earning a Bachelor of Science in Nursing degree (BSN) provides excellent career mobility. Registered nurses in Brookfield who have furthered their education with a BSN can hold a competitive edge on the job market.
What can I do as an RN?
RNs are pivotal in developing and directing treatment plans, serving as the key connection between patients and doctors. The job description includes performing diagnostic tests, operating medical equipment, consulting with physicians on course of treatment and administering medication. Registered nurses often specialize in a certain type of care as they discover their strengths in patient care.
You can go from LPN to BSN with Herzing University's bridge program and take a big leap towards becoming a registered nurse, positioning yourself for a career that's in high demand.
FAQ
Frequently Asked Questions
The general education prerequisite and required coursework as part of the LPN to RN-BSN program curriculum may be completed online. However, there are core nursing courses that must be completed on campus, along with an extensive clinical experience to ensure you are equipped to pass the NCLEX-RN, meet the board of nursing requirements in your state and become an RN-BSN.
Our nursing programs are designed to be challenging, but not impossible. Your career as a registered nurse will be demanding, and our goal is to help you succeed and become the best healthcare provider you can be. We won't do you any favors by making things too easy.
Learn more about how hard nursing school really is from Herzing graduates who have been through it. You will have support from Herzing University faculty, staff and other students every step of the way. Never be afraid to ask for help when you need it!
There are several benefits of being a BSN prepared nurse, including:
Job security
Higher average income
Develop a more global perspective
Getting involved in the community
Leadership skills
Evidence-based practice
Getting a BSN includes coursework and experience surpassing an associate's degree program. Read more about the advantages of getting a bachelor's degree in nursing.
Yes!
You may think the cheapest or fastest RN to BSN program will be the best fit. Yes, time and money matters—but there's nothing more important than your career success.
Herzing University exists to empower your professional success and guide you as a lifelong learning partner. Earning a BSN degree with Herzing means developing career-focused skills to not only blossom as an RN with a BSN, but continue following your passion to carve a personalized, fulfilling career path.
There are many different nursing specialties to choose from. Depending on your personality, educational background and preferred working environment you can follow your own personalized path in the nursing profession.
Here are a few popular nursing specialties you may consider:
You can take our nursing personality quiz to get a better idea of what you might prefer in your nursing career.
According to 2019 data from the Bureau of Labor Statistics, RNs make an average salary of $77,460 per year ($37.24 per hour)*. Nurses with a bachelor's degree tend to fall on the upper side of that average due to their advanced education and their qualification to help hospitals earn Magnet Recognition.
The BLS projects a 12% increase in need for registered nurses from 2018-2028*. RNs are in high demand, and earning a BSN can help your resume stand out and give you a better chance of getting the job you really want.
* Multiple factors, including prior experience, age, geography and degree field, affect career outcomes. Herzing does not guarantee a job, promotion, salary increase or other career growth. BLS estimates do not represent entry-level wages and/or salary.
The difference between RN vs BSN is that RN stands for Registered Nurse and BSN stands for Bachelor's of Science in Nursing. RN is the career; BSN is a degree needed to become an RN. Earning your BSN positions you for more possibilities as a registered nurse both in earning potential and ability to specialize in the field of your choice.
It's a question of:
What your goals are
How quickly you want to reach them
If your goal is to become an RN quickly, the best choice may be an associate's degree program since you may be able to become an RN in less than 2 years.
If your goal is to become an RN and potentially advance further by working towards a master's degree in nursing (MSN), your best option is a bachelor's degree in nursing program.
Read about the most basic differences between ADN vs. BSN and discover what's best for you.
Yes, clinical experience is an integral part of all Herzing University BSN programs.
Your education to become a registered nurse necessarily includes on campus simulations and real-life clinical experience—there is no substitute! If you have any questions about the clinical component of the program please contact us for more information.
Disclosures
Accreditations
Accreditations & Disclosures
* The baccalaureate degree program in nursing at Herzing University Brookfield is accredited by the Commission on Collegiate Nursing Education (http://www.ccneaccreditation.org).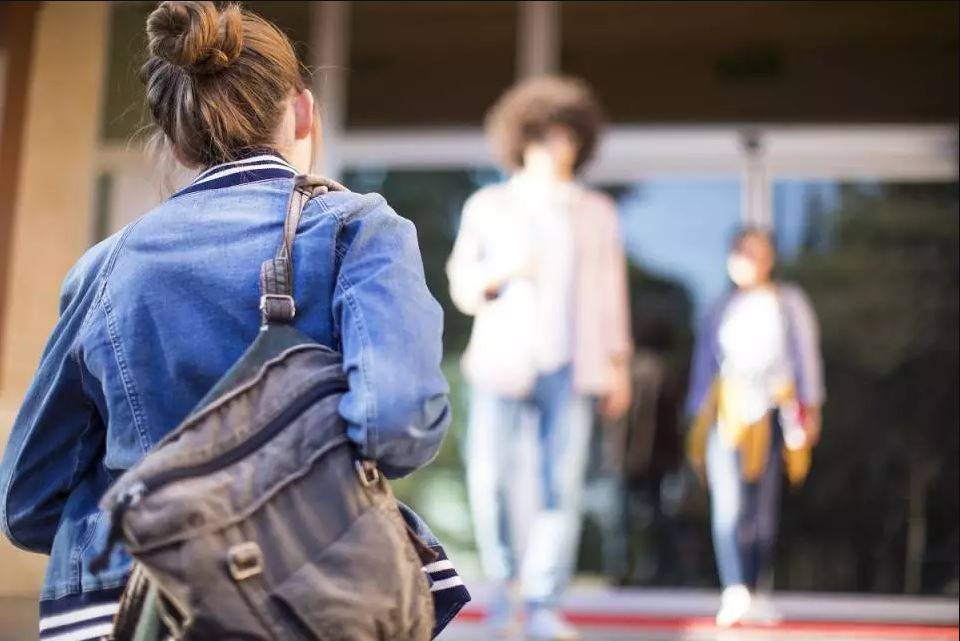 Schedule a visit to our campus - we'll give you a tour, so you can get a feel for the learning environment and what we're all about. We are near Milwaukee, just a short drive west of downtown off I-94.
Herzing University - Brookfield
15895 W. Bluemound Rd.
Brookfield, Wisconsin 53005
(262) 457-7624
View all Brookfield degree programs.