Program
Go from LPN to RN-BSN Faster
Build on your training and experience to prepare for new levels of patient care. In as few as 28-months, you could earn your BSN with Herzing University's LPN to BSN option.
Designed for students who are Licensed Practical or Vocational nurses, you can transfer in credit from your previous training and start on a faster path to your career as an RN.  
LPN to BSN Option
28 Months
(pending transfer credit)
As a graduate of our program you will be fully prepared for the National Council Licensure Exam for RNs (NCLEX).
Classes Start January 9th
Learn More Today
Locations
On-campus program locations
The Herzing University LPN to BSN option is available at 7 ground campus locations, each offering extensive student resources and support as you pursue your bachelor's degree.
Our LPN to BSN Option offers you the training and support you need to:
Advance your knowledge and hands-on skills in clinical settings to develop a strong foundation to transition from LPN to Registered Nurse
Build the critical thinking and research skills necessary for evidence-based practice and future graduate study
Provide professional care to patients across the lifespan as part of a healthcare team
Advance your employment opportunities the degree employers increasingly prefer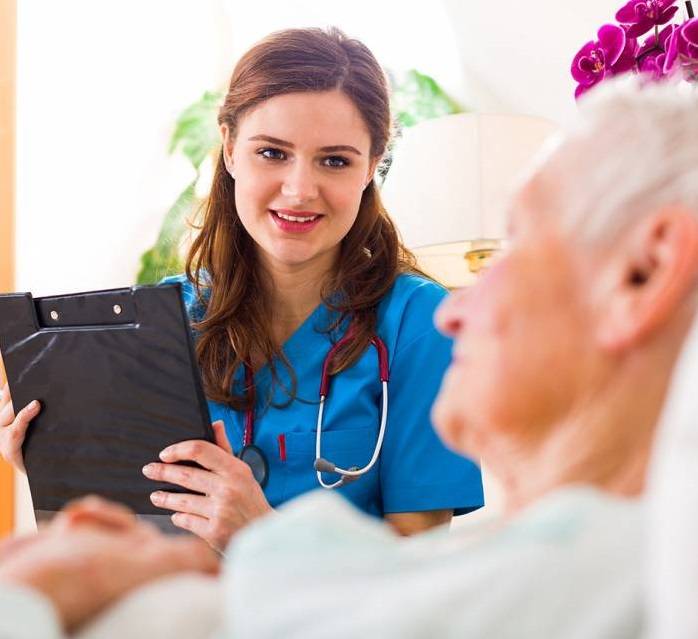 Enrollment requirements
To be considered for admission into the program, you must hold a high school diploma or equivalent (Diploma, HSED or GED) and meet the following criteria based on your cumulative GPA:
Cumulative GPAi
Science Requirement
TEASii
3.50–4.00
None
None
3.00–3.49
3.00 GPA in college scienceiii
None
2.50 and higher
None
Composite TEAS of 58

i. Students with 18 or more transferable collegiate credits will be assessed on their collegiate cumulative GPA. Otherwise, the high school GPA will be used.

ii. The Test of Essential Academic Skills (TEAS) from the Assessment Technology Institute (ATI).

iii. Based on your cumulative GPA in these college science courses: Anatomy & Physiology I and II, Biology, Chemistry, and Microbiology. Two of these courses must be used to calculate science GPA. Any of these courses completed must be included in the calculation, and no others. If you do not meet this requirement, you must score a composite score of 58 or higher on the TEAS. A grade of "B" or better must be earned for transfer credit to be awarded for Anatomy & Physiology, regardless of whether it was included in the calculation.
Disclosures
Accreditations
Accreditations & Disclosures
1. The baccalaureate degree program in nursing at Herzing University Brookfield, Kenosha, Madison, Minneapolis and Orlando are accredited by the Commission on Collegiate Nursing Education (http://www.ccneaccreditation.org). This accreditation includes the baccalaureate degree program offered at the satellite Herzing University Tampa location.
Herzing University is accredited by the Higher Learning Commission (hlcommission.org), an institutional accreditation agency recognized by the U.S. Department of Education.